Can Tariffs Bankrupt Americans?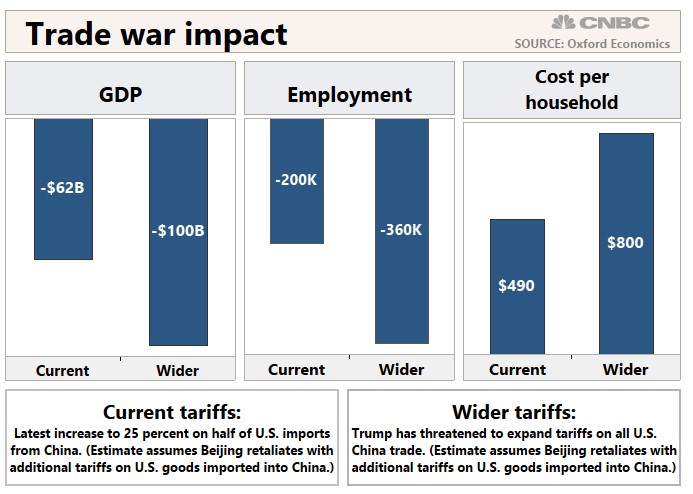 If tariffs are levied on all imports from China, it will cost GDP $100 billion, employment 360,000 jobs, and each household $800. The trade war's impact to GDP could push America into a recession if cyclical weakness continues, but it won't if the cycle turns up. A 360,000 decline in employment wouldn't be a major disaster since the labor market is close to full. The real question is if the cycle is turning and the labor market is about to have sustained weakness.
We're most concerned about the trade war's impact on households because real quarterly consumption growth was already weak in Q1 as it was 1.2% based on the initial GDP report. That weakness caused real final sales to domestic purchasers to grow at the weakest rate in 6 years. GDP growth will be terrible if consumption growth stays low and if trade and inventory investment don't bail outgrowth.
The stat that the trade war would cost households $800 reminds us of the Bankrate survey seen in the chart below which asked Americans how they would deal with a $1,000 unexpected expense.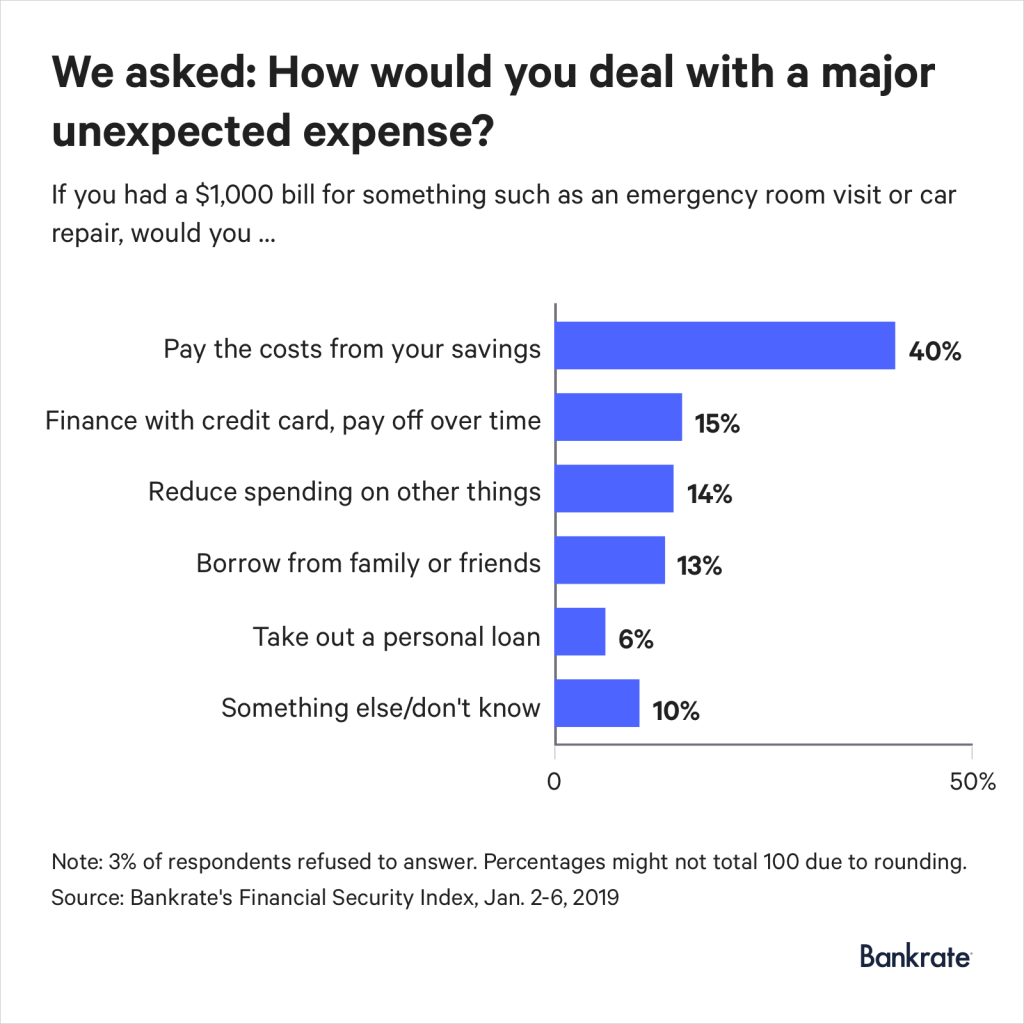 40% stated they would pay the expense with savings. That means the rest of Americans don't have $1,000 in emergency savings. While tariffs aren't a new expense like a car repair or an emergency room visit, they will cost households money by making many goods more expensive. The $200 billion tranche of tariffs will have more consumer goods than the previous tranches. The final $325 billion tranche has the most consumer goods. Added expenses will cause consumers to take on more credit card debt, reduce spending, borrow from their friends and family, and take out personal loans.
Trade War's Effect On Inflation
Increased costs for households mean increased inflation. As you can see from the table on the right, the Fed is projecting a 0.4% lift in inflation if 25% across the board tariff on Chinese goods is implemented.
Disclaimer: Please familiarize yourself with our full disclaimer here.