Buy Biotech When There's Blood On The Street: Pontifax's Ran Nussbaum
TM editors' note: This article discusses a penny stock and/or microcap. Such stocks are easily manipulated; do your own careful due diligence.
Ran Nussbaum, managing partner with The Pontifax Group, doesn't worry too much about overall market volatility. Biotechs, he feels, are somewhat immune to turmoil because their fundamentals are based in real life. He prefers to play on good science and unmet medical needs, and then sit tight until a stock is discovered. In this interview with The Life Sciences Report, Nussbaum describes a few takeover candidates primed for stellar growth, as well as promising names that are part of the movement toward personalized medicine.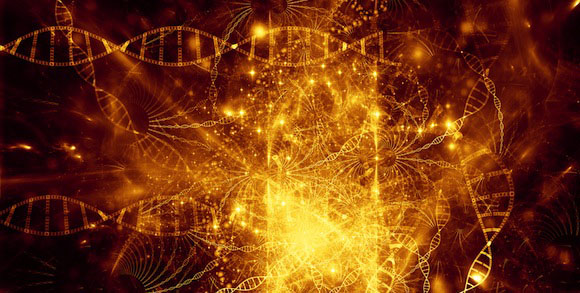 The Life Sciences Report: As you and I speak, the global securities markets are very volatile. But we saw the NASDAQ Biotechnology Index (NBI) begin to trend down on July 20. Even with this turmoil in the markets, the NBI is still up more than 25% over the past 12 months, and it is up more than 320% over the last five years. Speaking to biotech only, do you see this pullback as a needed break, or do you see this as the bubble bursting?
Ran Nussbaum: Some biotech companies carry very high valuations right now, but I don't think this is a bubble. I do know that there have been a lot of mergers and acquisitions (M&As), and there have been a lot of initial public offerings (IPOs)—and I believe the IPO window is still open. However, a bubble, by definition, is something that is not connected to real life. For example, it's a bubble when you are not generating data and your shares are climbing. This is not what we are observing now. We've just seen a lot of investors running in to biotech, buying good shares such as Gilead Sciences Inc. (GILD:NASDAQ) and Celgene Corp. (CELG:NASDAQ).
This pullback is something that we thought would occur during Q3/15 or Q4/15. We have been saying, since 2008, that when there's blood on the street, buy biotech. This pullback has created a lot of opportunities. Just one example, right in the middle of this market turmoil: On Aug. 24, Exelixis Inc. (EXEL:NASDAQ) announced that the FDA granted breakthrough therapy designation for cabozantinib in renal cell carcinoma, which is the company's lead product candidate. It is just bizarre that then this company's shares would drop. But from an investor's point of view, such anomalies are an opportunity, because you can purchase shares when they fall, even when a company is doing great.
TLSR: What are some of the technologies that will keep biotech alive over the next years?
RN: First, let me say that there was a gap between when we completed mapping the human genome in 2003 and when we began to generate good, validated targets and technologies from that information. The immune checkpoints have changed the entire picture. An antibody against cytotoxic T-lymphocyte-associated antigen 4 (CTLA4) was the first of this group of checkpoint inhibitors to gain FDA approval— Bristol-Myers Squibb Co.'s (BMY:NYSE) anti-CTLA4 antibody Yervoy (ipilimumab) for melanoma.Merck & Co. Inc.'s (MRK:NYSE) anti-PD-1 antibody, Keytruda (pembrolizumab), was the first anti-PD-1 drug to get approved by the FDA, and it was granted accelerated approval.
You're looking now at a quantum leap in technologies, given how many new checkpoints companies have generated in the last five years, and also how chimeric antigen receptors (CARs) and T-cell receptors (TCRs) have changed the picture again. The CRISPR/Cas9 technologies are being developed, and you can edit a genome at any spot now. This is something big. Foundation Medicine Inc. (FMI:NASDAQ) has come up with a good, clear and loud vision about how to treat cancer by mapping the mutations, and there are other companies out there trying to identify the driving mutations of tumors. This is the perfect personal medicine solution that the entire market has waited for.
"Some biotech companies carry very high valuations right now, but I don't think this is a bubble."
As a philosophy, we are not racing to catch trends. Right now we are trying to identify the next technologies to rule the biotech arena, including driving mutations and new ways to target cancer cells. By the way, I think that cancer metabolism will be something big in the next few years. All in all, when we are looking at the biggest goal right now, it's to generate new targets that might be the perfect personal medicine for our generation.
Disclosure:
1) Dr. George S. Mack conducted this interview for Streetwise Reports LLC, publisher ...
more