Bonds Are Getting More Interest
In 2013 I published Bonds Are Not Forever: The Crisis Facing Fixed Income Investors. It forecast continued low interest rates and negative real yields as a relatively painless solution to excessive debt. Circumstances have continued in that direction, with Covid accelerating the trend. Currency debasement has a long history, as I recounted in the book. A client recently suggested I write an update.
(Click on image to enlarge)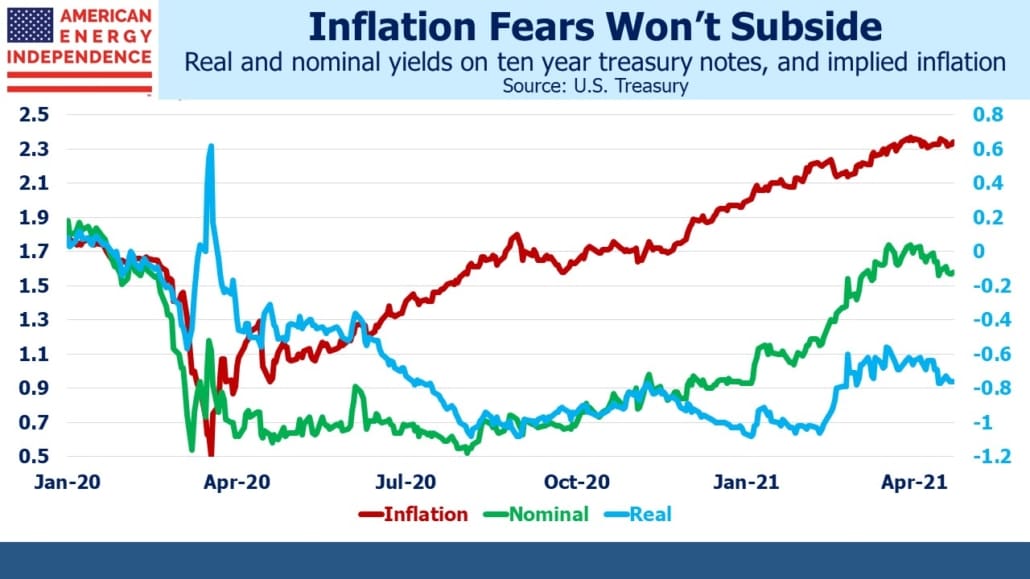 The rise in ten-year treasury yields this year has prompted more investors to consider how they should respond to higher inflation expectations. The recent drop in nominal yields hasn't been caused by moderating inflation fears – real yields have also dropped.
One could infer from this a growing realization by the market that the Fed won't be quite as ready as in the past to protect purchasing power. Negative real yields should prompt greater urgency in the search for assets that will provide inflation protection. Investors need to look after themselves, since the Fed won't.