Bitcoin Wavers
Breakdown Confirmed
On BitStamp, we saw a drop that concentrated in one day, Thursday, January 10, 2019. This action might herald a shift in the short-term outlook.
(Click on image to enlarge)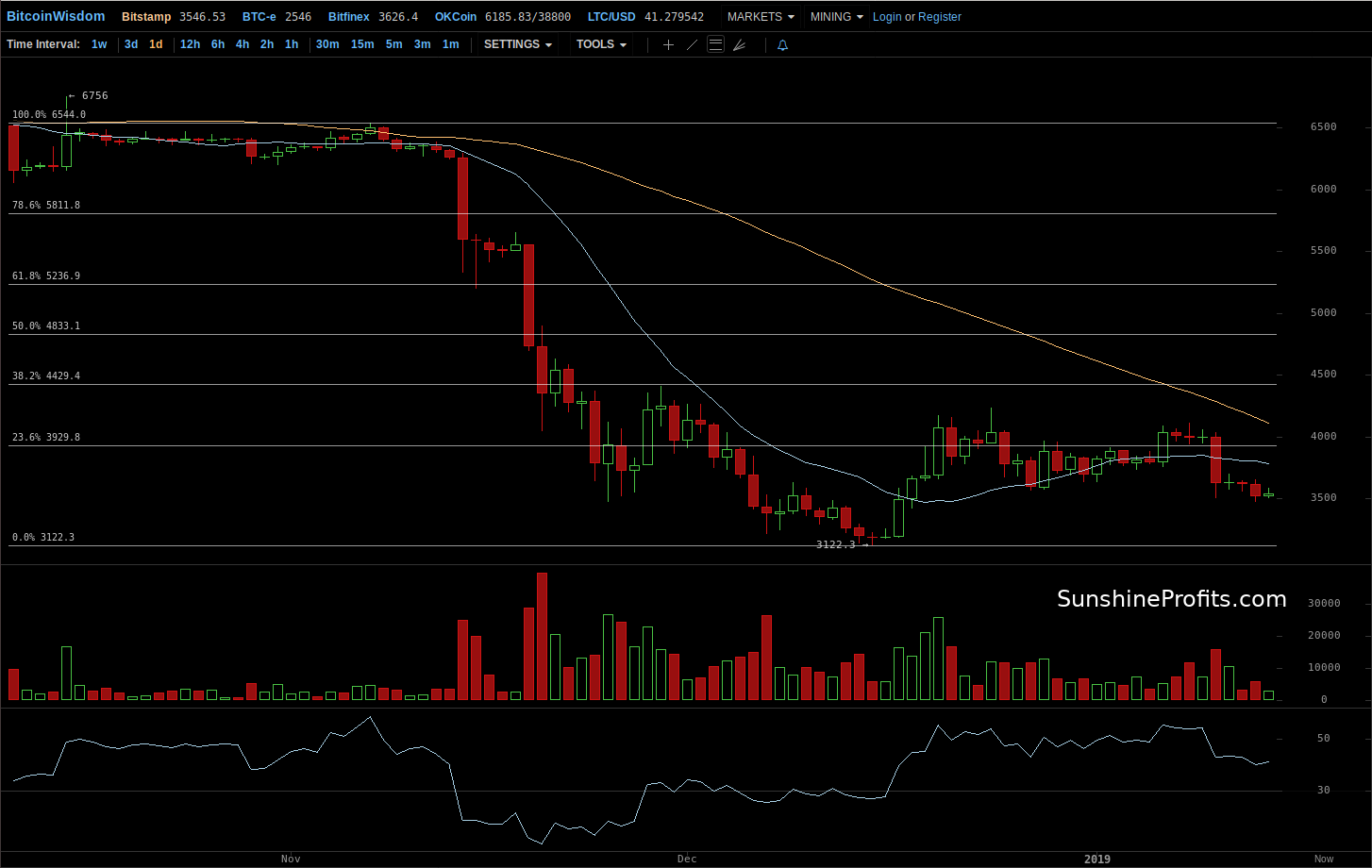 This one-day drop brought Bitcoin below the 23.6% Fibonacci retracement level. This opens Bitcoin up to even more declines from the short-term perspective. The immediate level to which Bitcoin could depreciate now is around $3,000-3,100. Such a move could transpire any time now.
Another bearish indication is the fact that the breakdown below the retracement is now confirmed and it is yet another confirmed move down below this level. You could also reverse this argument: this is yet another failed breakout above the retracement. This is also a bearish hint, and such a perspective is perhaps an even more bearish one. Again, $3,000 is the support level which could temporarily stop the current decline. Beyond $3,000, the move could easily accelerate.
Closer to $3,000
On the long-term Bitfinex chart, we are seeing the current decline in perspective.
(Click on image to enlarge)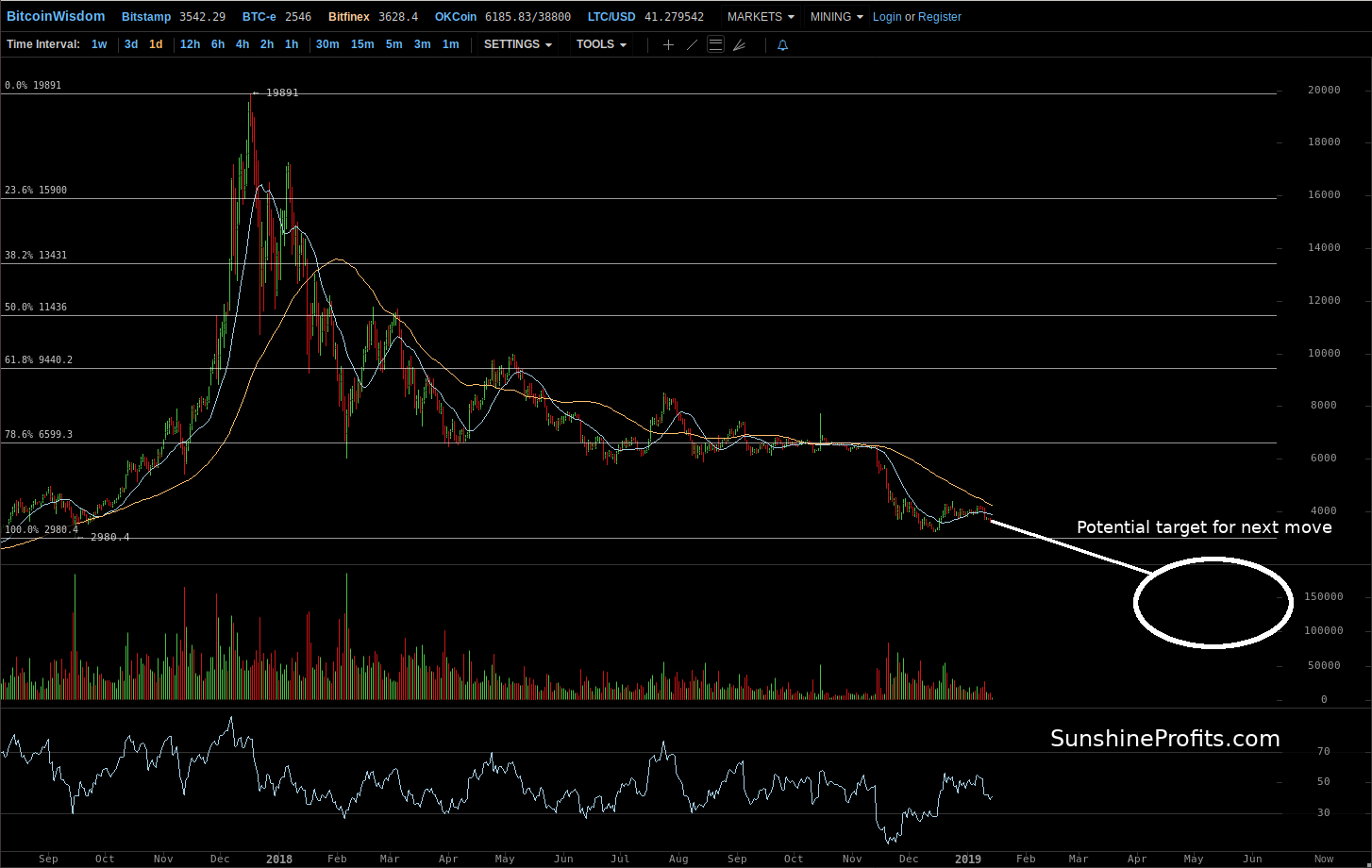 We see clearly that Bitcoin is well below the 78.6% Fibonacci retracement level. Actually, we are closer to the 100% retracement. If we take a look at the action in Bitcoin, as seen from the long-term perspective, the currency plummeted after it broke below the 78.6% retracement, then bounced up from the proximity of the 100% retracement and is now back in retreat. This suggests that the next important trigger for the trend to continue is this 100% retracement. It coincides with the $3,000 level.
The current situation is remarkable in the sense that both the short- and the long-term indications are aligned to the point of highlighting the same level. From the short-term perspective, the $3,000-3,100 level is one to observe. The long-term point of view suggests that $3,000 could be the trigger. Combine that and $3,000 is the level to watch, reinforced from two perspectives.
Disclaimer: All essays, research, and information found on the Website represent the analyses and opinions of Mr. Radomski and Sunshine Profits' associates only. As such, it may prove wrong ...
more