Biden Set To Unveil $1.8 Trillion Expansion Of American "Social Safety Net"
President Biden will head to Capitol Hill Wednesday night for the first time since Inauguration Day (a casual visit by the president would risk spoiling the narrative that the Capitol remains a battle-scarred wreck since the Jan. 6 "uprising") to unveil the second part of his "Build Back Better" plan, a $1.8 trillion proposal to expand the American "safety net" that will be financed by hefty tax increases on individuals and businesses, including a nearly 40% tax on short-term capital gains that spooked the market when it was first reported last week.
The scale of the plan, which has been named "the American Families Plan" and is intended to compliment Biden's "American Jobs Plan" unveiled four weeks ago, has increased in scope since the first details of a preliminary version were leaked to the press earlier this month.
With spending spanning a decade, the plan's main features include: $225 billion for child care spending, another $225 billion to create a national family and medical leave program. $200 billion in funding for universal access to pre-K schooling for young children. And $109 billion for two free years of community college, as well as additional subsidies for Americans to purchase health insurance. On the tax credit side, the plan extends a tax credit for up to $3,600 per child until 2025. Biden is scheduled to speak at 2100ET, according to his public calendar.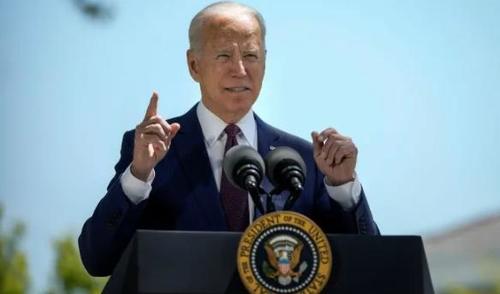 The AFP marks the trillion-dollar-plus installment in Biden's sweeping economic programs, enabled by the onslaught of the COVID-19 pandemic. First there was the $1.9 trillion, then the nearly $3 trillion American Jobs Plan, and now this. Their ambitious scale means they face an uncertain path through Congress, with Republicans expected to oppose the plan (though it's possible Biden might win over a few moderates). Planned tax hikes would offset much of the cost of the plan.
According to the FT, senior administration officials have confirmed that the plan would include an increase in the top income tax rate from 37% to 39.6% for Americans earning more than $400,000, eliminate the preferential tax treatment of capital gains and dividends for those earning more than $1 million (so those making a living day trading on Robinhood can relax) and scrap provisions allowing people to pass unrealized capital gains to their heirs tax-free. /p>