Avoid The Loss, Grab The Win
We're getting prepped for Wednesday's morning trading session, and I can see range-bound markets in combination with major news on tomorrow's schedule…
And when you combine trading-ranges with news breakouts, we're definitely going to see plenty of head-fakes on the chart – which means we the right strategy for avoiding the losses and grabbing the big winners – are you ready?
Crude Oil Wants to Re-Test Today's High…
Crude Oil is bouncing around back and forth inside an expanding triangle, which tells me to keep focused on failure set-ups to "buy low and sell high"…
And remember to respect the short-term momentum, because as this range gets wider, the moves will be stronger!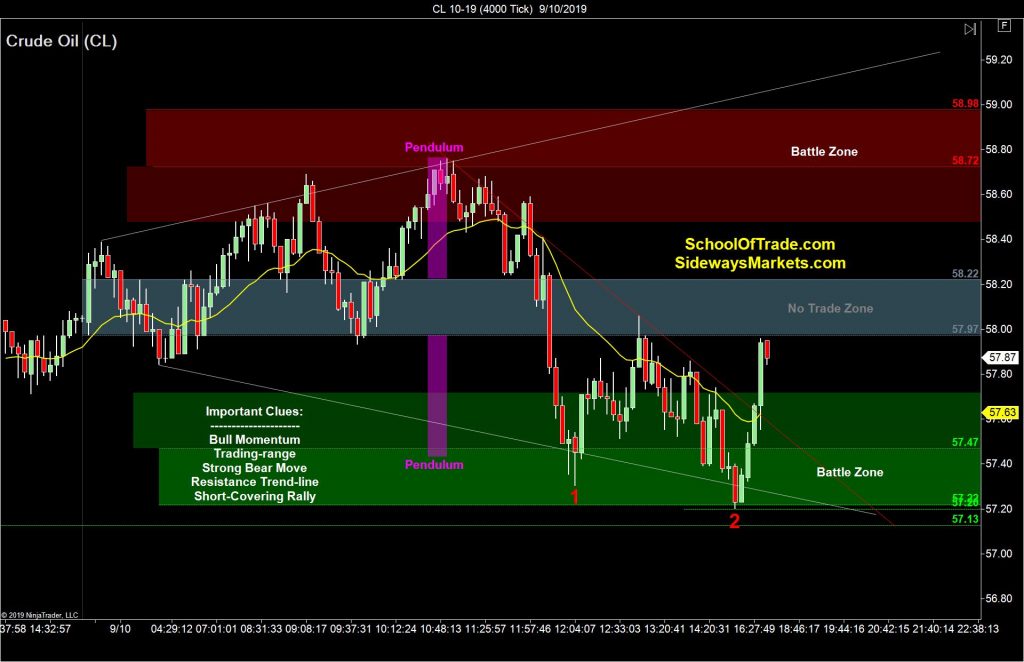 E-Mini S&P Waits for a Better Entry
E-Mini S&P is bullish and back inside the weekly trading-range, which isn't a very reliable place to be trading…
Knowing this, a more reliable strategy is to wait for the next breakout, wait for proof of the breakout-pullback, and trade right back into the original range again.
Nasdaq Gets Ready for a Short-Covering Rally
Nasdaq is bullish and gearing-up for a short-covering rally back up to the weekly range, and all I need is a pullback to support using the low of a Hidden Channel…
But if we don't get the pullback, we still have enough room for a 2-Try Breakout Pattern, just as long as we're trading in the middle.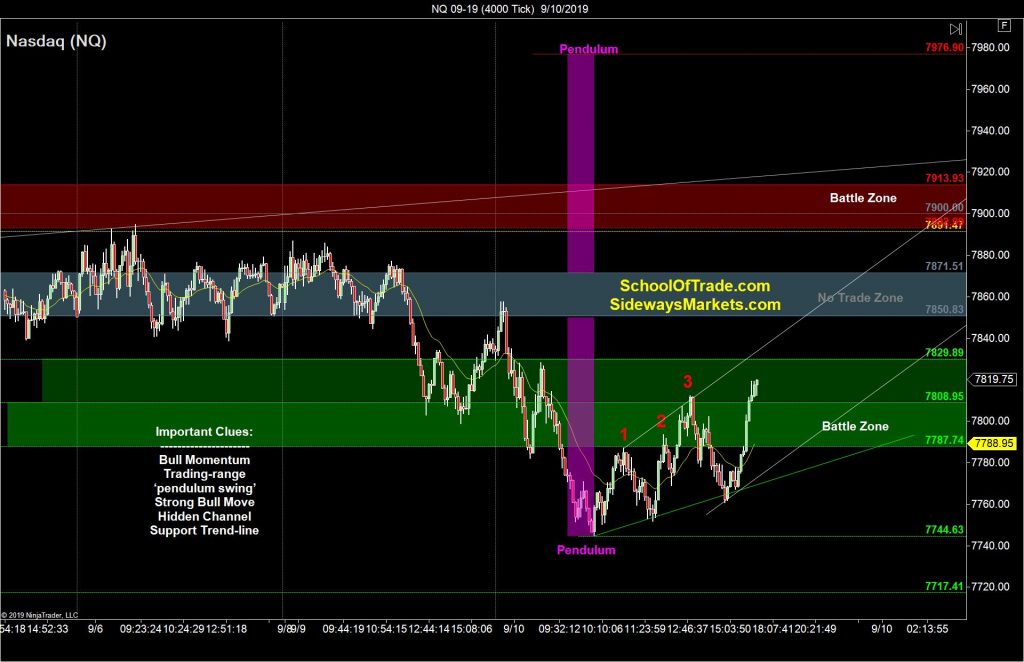 Gold Tests New Lows, But Will It Hold?
Gold is bearish and trading just below the low of today's range, which is where most sellers will be taking profit…
Knowing this, I don't want to sell this "low" on the chart, so I'll be looking for a crown reversal pattern to try buying a short-covering rally back to the highs.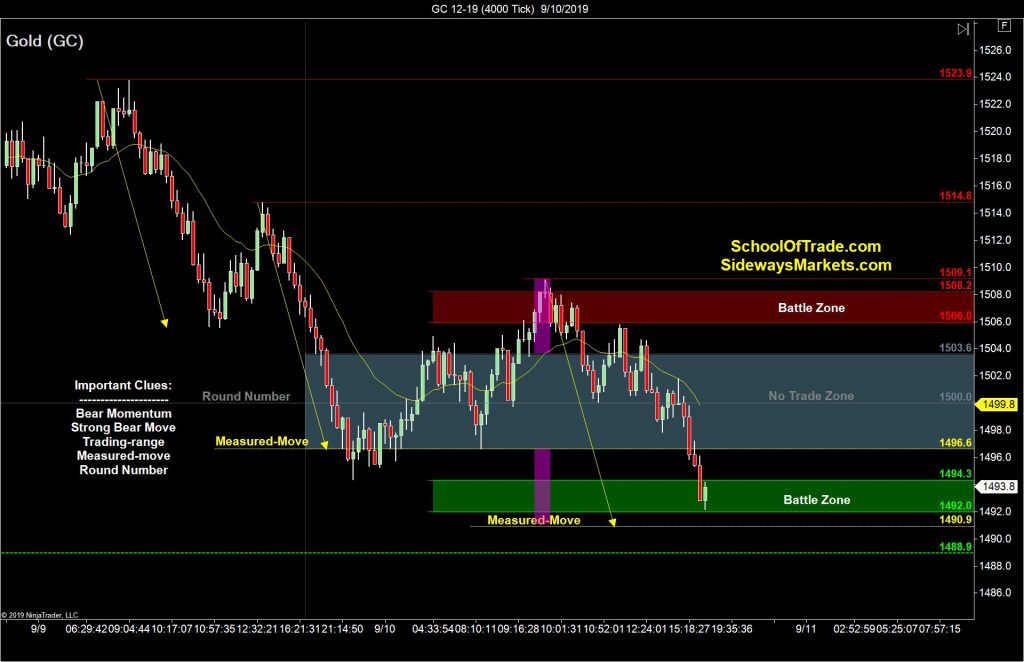 Euro is Locked Inside This Narrow Range
Euro is sideways inside a nasty little trading-range this evening, which tells me I need to stay patient for a LARGE breakout because that's the only way I'm going to get any decent risk-reward-ratio on the trade going back into the range.
Disclaimer: Join our Free Trading Course. Joseph James, SchoolOfTrade.com and United Business Servicing, Inc. are not registered investment or ...
more