Aviation Sector Outlook: The Pandemic Is Testing Airlines For Far Longer
Even after the worst year in history, the first quarter of 2021 isn't providing much relief for the aviation sector. However we expect the recovery to start in the second half of 2021, but the sector is unlikely to fully recover before 2024-2025. In the short-term, the real question is if the sector will be back this summer? Unfortunately, the jury is still out.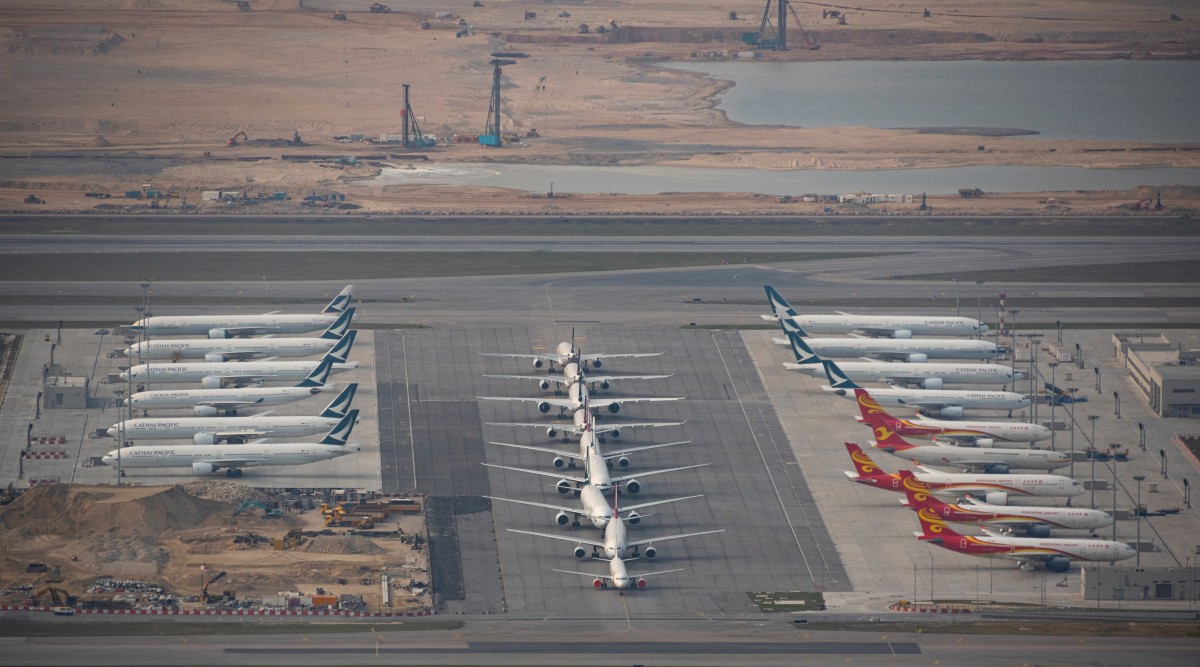 Lined up aircraft on the tarmac at Hong Kong International Airport amid the Covid-19 outbreak Source: Shutterstock
Delayed recovery for airlines, cargo continued bright spot
The aviation sector has just had its worst year in history. The pandemic led to travel bans, and subsequently, airline volumes collapsed. So far, the prospects of easing travel restrictions and the introduction of digital vaccine passports have disappointed the industry.
However, the roll-out of vaccinations will help the sector restart in the second half of 2021. As most leisure travel demand remains on standby, we expect it to return as soon as restrictions are eased and travelling becomes safe again. Revenue passenger kilometres (RPK's) is expected to start rebounding this year and might end up at an average of 40-50% of pre-pandemic levels in 2021.
Full recovery of the aviation sector is unlikely to take place before 2024-2025
Full recovery will take several years, probably until 2024-2025. Domestic traffic in large countries like Russia and China is ahead of the curve as domestic travelling is easier particularly in China which has so far escaped a second wave. Due to ongoing capacity shortages and a positive outlook, air cargo is no longer an overlooked niche. Instead, it is expected to be a continued bright spot in 2021, with new players building up positions in the market.
Aviation sector starts 2021 at low levels after worst year in history
The year 2020 will echo for a long time in the aviation sector.
Following the global Covid-19 pandemic airline passenger volumes tumbled no less than 66% compared to 2019 and airlines across the world reduced staff, adapt their organizations and take on (government) emergency plans.
As a consequence, plummeting passenger levels inevitably increased inefficiencies which are reflected in the global average load factor falling to just 57.5% in FY20 whereas in a normal year it is around 80%.
Global airline passenger volume started 2021 relatively stable, but still 70% below pre-pandemic levels

Source: IATA, ING Research
Efficiency has fallen too due to all the empty seats
Source: IATA, ING Research
Recovery expected to start take off in 2021
As the pandemic rages on and travel restrictions remain in place, sustained recovery is only expected to take off from the second half of 2021, when widespread vaccinations and potential travel policy based on testing bring relief. The jury is still out on whether the sector will be able to benefit from the summer season.