Average New Car Payment Hits Record High $545 Per Month
(Click on image to enlarge)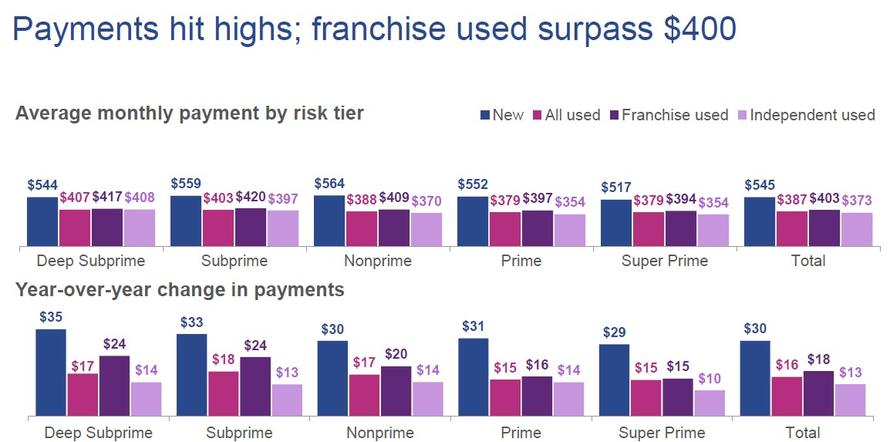 Taking a closer look at the data, the gap between new and used financing payments continues to widen, reaching $158 in the fourth quarter. For some consumers, that gap can often mean the difference between buying a new or used vehicle.
(Click on image to enlarge)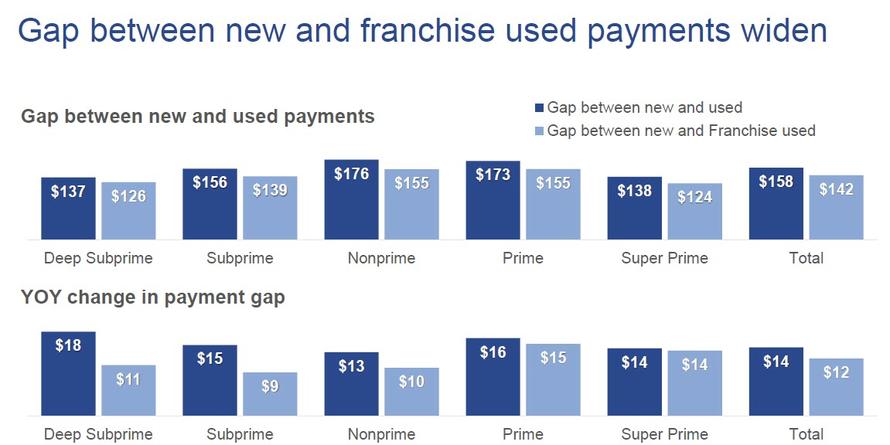 A breakdown of the auto financing market shows that in Q4, 85% of all new vehicles and 54% of used cars were purchased with financing, while the number of leased vehicles in the quarter rose modestly from a year ago to 28.8% from 28.3%.
(Click on image to enlarge)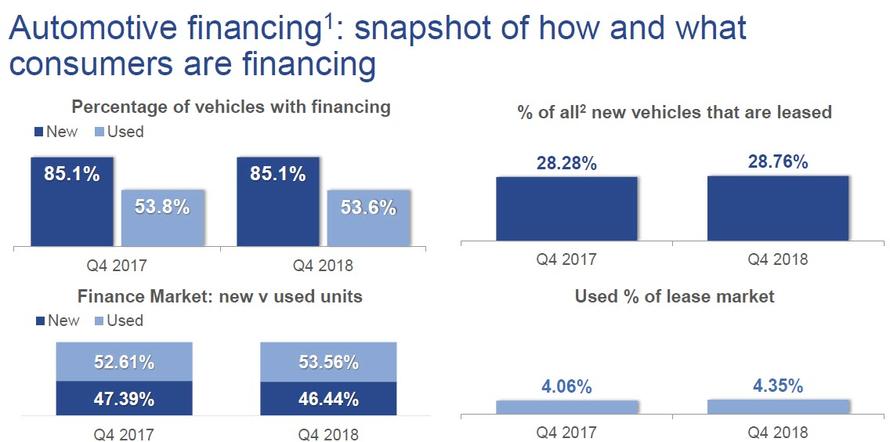 More troubling, however, and further depressing auto affordability is that interest rates continued to creep higher across all loan types. The average new car loan is now the highest in a decade, rising above 6% for the first time in 10 years, or 6.13% to be precise - up a whopping 102bps bps Y/Y, while the average used car can be had if a consumer can afford the annual 9.59% interest rate.
(Click on image to enlarge)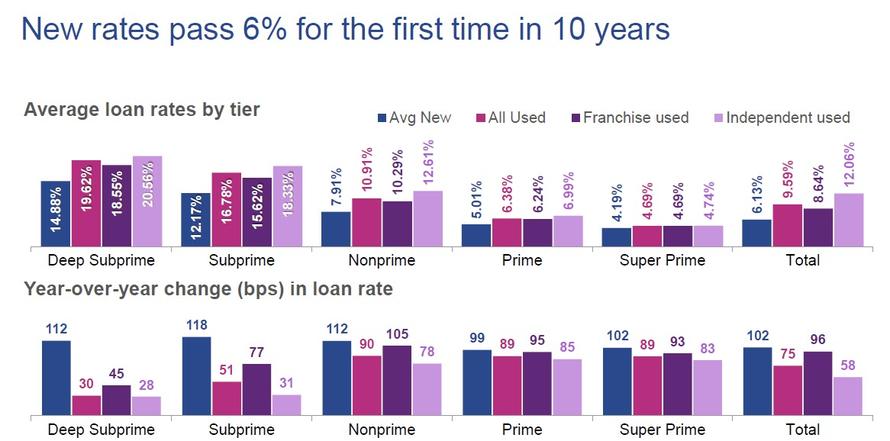 Also not surprising is that consumers are staying with a "strategy" of taking out long-term loans, to try and offset higher sticker prices, higher interest rates, and higher loan amounts. The flipside is that longer terms mean consumers pay more interest over the life of a loan. The average term for a new car in the second quarter was just under 69 months, marginally lower than a year ago, even as the terms for all used, franchise used and independent used cars all hit new all-time highs.
(Click on image to enlarge)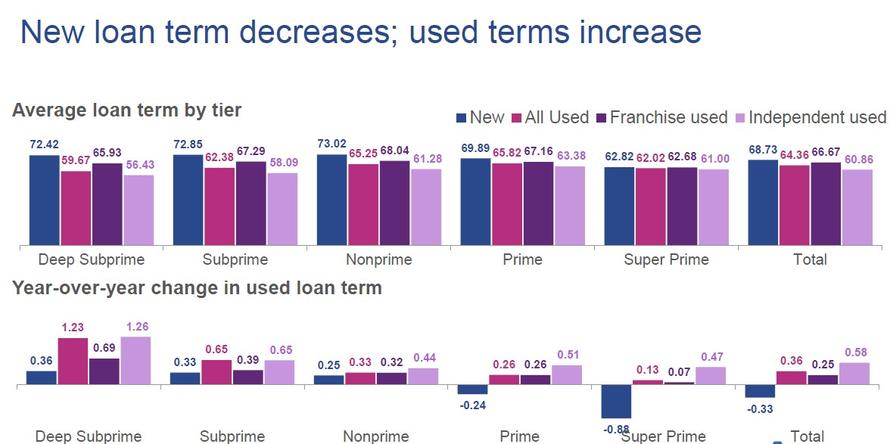 The effect is being felt mostly at the risky end of the credit spectrum, where compared with last year, lenders are becoming increasingly more skittish and conservative as market share for subprime and deep-subprime automotive loans continues to fall.
And yet, despite a sharp drop in deep subprime loan issuance in early and mid-2018, it appears that as the year ended, lenders once again hit the gas on issuing subprime loans, and as a result, there was a 6% surge in deep subprime loan balances in Q4...