Average New Car Payment Hits Record High $545 Per Month
Two weeks ago, the NY Fed made waves in the finance community when it reported that a record 7 million Americans are delinquent on their auto loans. Of course, to regular readers, none of this was new as we covered that exact same topic back in May 2018 when we reported that "Subprime Auto Loan Default Rates Are Now Higher Than During The Financial Crisis."
Alas, that does not make the Fed's conclusions incorrect, and in fact according to the Experian's latest State of the Automotive Finance Market report, the situation is getting worse by the day as not only are auto loan delinquencies rising but Americans are now paying a fresh record high monthly payment for both a new and a used car and assuming a larger amount of debt to make it happen as affordability continues to decline. Americans now hold $1.178 trillion of outstanding auto loan debt (a record) up from $1.072 trillion two years ago...
(Click on image to enlarge)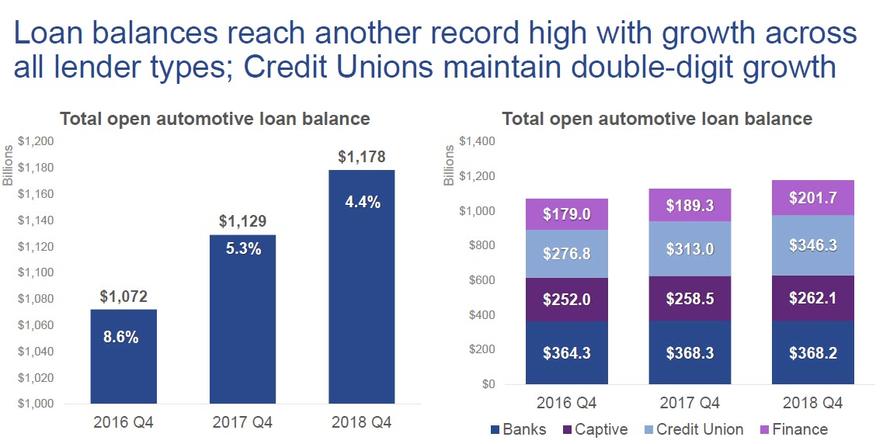 ... with the average new car loan jumping $623 year-over-year to $31,722 in Q4 2018, while used vehicle loan amounts increased $488 to surpass $20K for the first time, or specifically $20,077.
(Click on image to enlarge)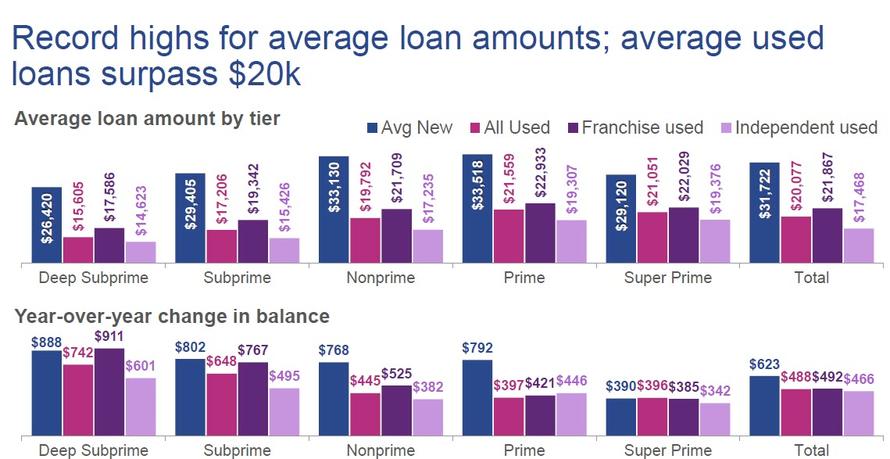 And with loans still easy to come by, dealers can keep hiking prices and they sure are doing just that: according to Edmunds.com, the average transaction price for a new vehicle in December hit an all-time high of $37,260, an increase of $6,598 from December 2010.
Not only are consumers borrowing more to pay for a new vehicle, but they are also making higher monthly loan payments. Experian said the average monthly payment for a new vehicle hit a record high of $545, up $30 from a year earlier. That increase is driving up interest in used vehicles, which sell at a far lower price and typically carry a lower monthly payment; even so, the average monthly payment for a used vehicle has also surpassed $400 for the first time, rising by $18 to $403.