April Housing Permits And Starts: A Pullback From Peak, But No Recessionary Signal
The monthly statistics on housing permits and starts, reported this morning, were mixed, as permits increased slightly and starts declined: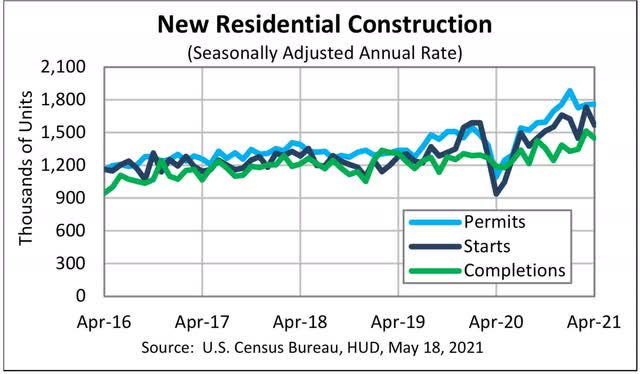 The less volatile single-family permits also declined slightly.
On the one hand, a high level of construction activity is continuing. But the three-month moving average of both single-family and total permits, as well as starts, all declined from their highs in the December-January period. To be recessionary, I would need to see at least a 10% decline in total permits; the actual decline from peak is about 6%, so well within the range of a little pullback during an expansion.
I'll have more to say once the data is posted at FRED, probably later today.
Disclaimer: This blog contains opinions and observations. It is not professional advice in any way, shape or form and should not be construed that way. In other words, buyer beware.