EC

…And That's What A Reversal In Gold Looks Like
The Looming Reversal
The key issue right now, not only in case of gold, silver, and mining stocks but also in case of the USD Index is the looming combination of reversals, so let's take a closer look at the charts featuring them.
We will quote what we wrote about them over 2 weeks ago and we will supplement it with additional comments.
(Click on image to enlarge)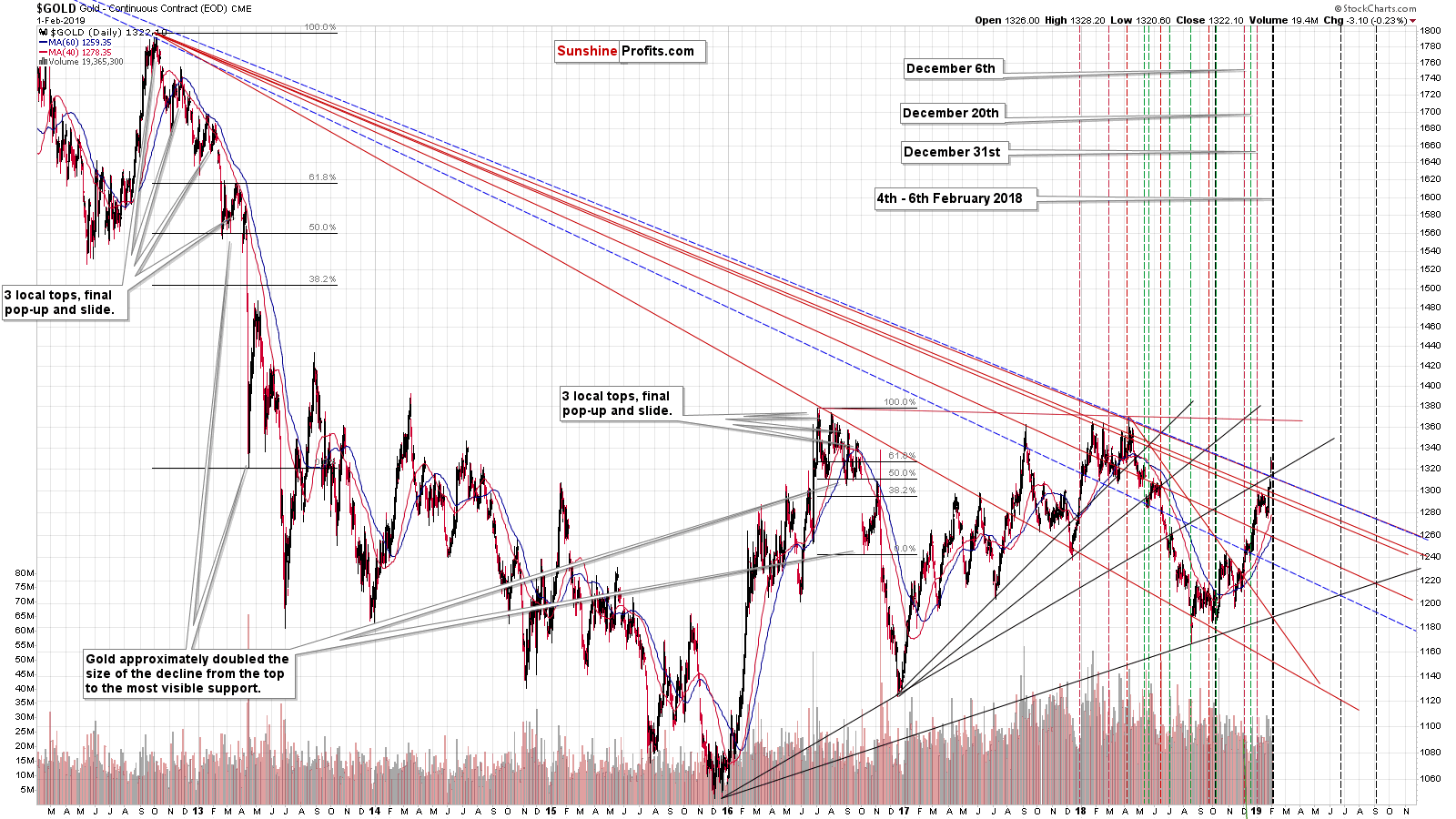 There are two apexes in early February, suggesting a strong reversal. After that, there are no indications of this technique (at least not based on the long-term lines) for the following months. The next reversal is in late June.
The key resistance and support lines are more clearly visible on the chart below:
(Click on image to enlarge)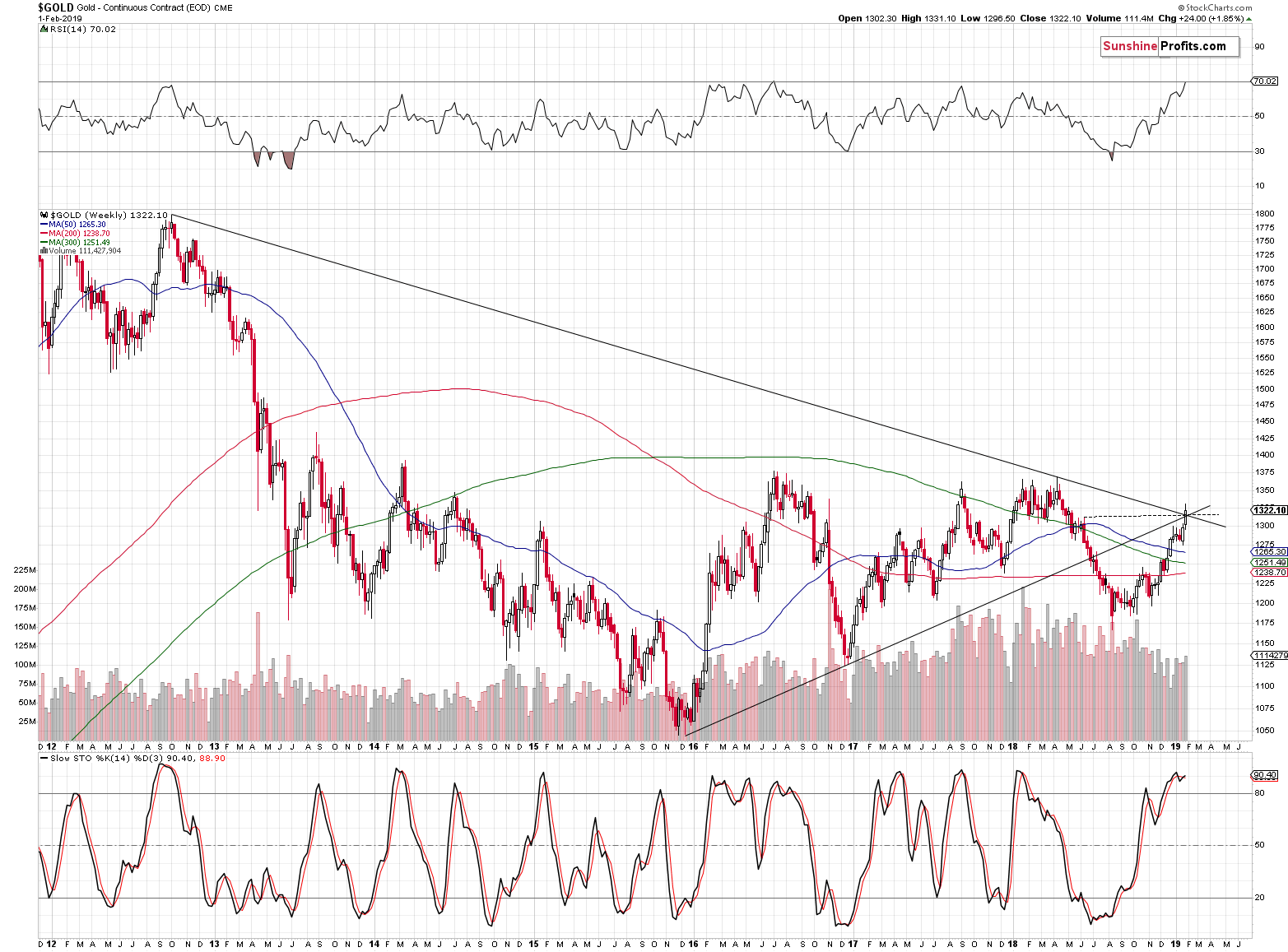 The vertex of the key triangle is this week and the weekly RSI just touched the 70 level, confirming that gold is ready for a major decline. Moreover, please note that gold's recent upswing took place on a relatively weak volume. The volume on which it had declined in the first half of 2018 was visibly bigger. It's difficult to imagine a more bearish combination of strong factors with a proven track record.
(Click on image to enlarge)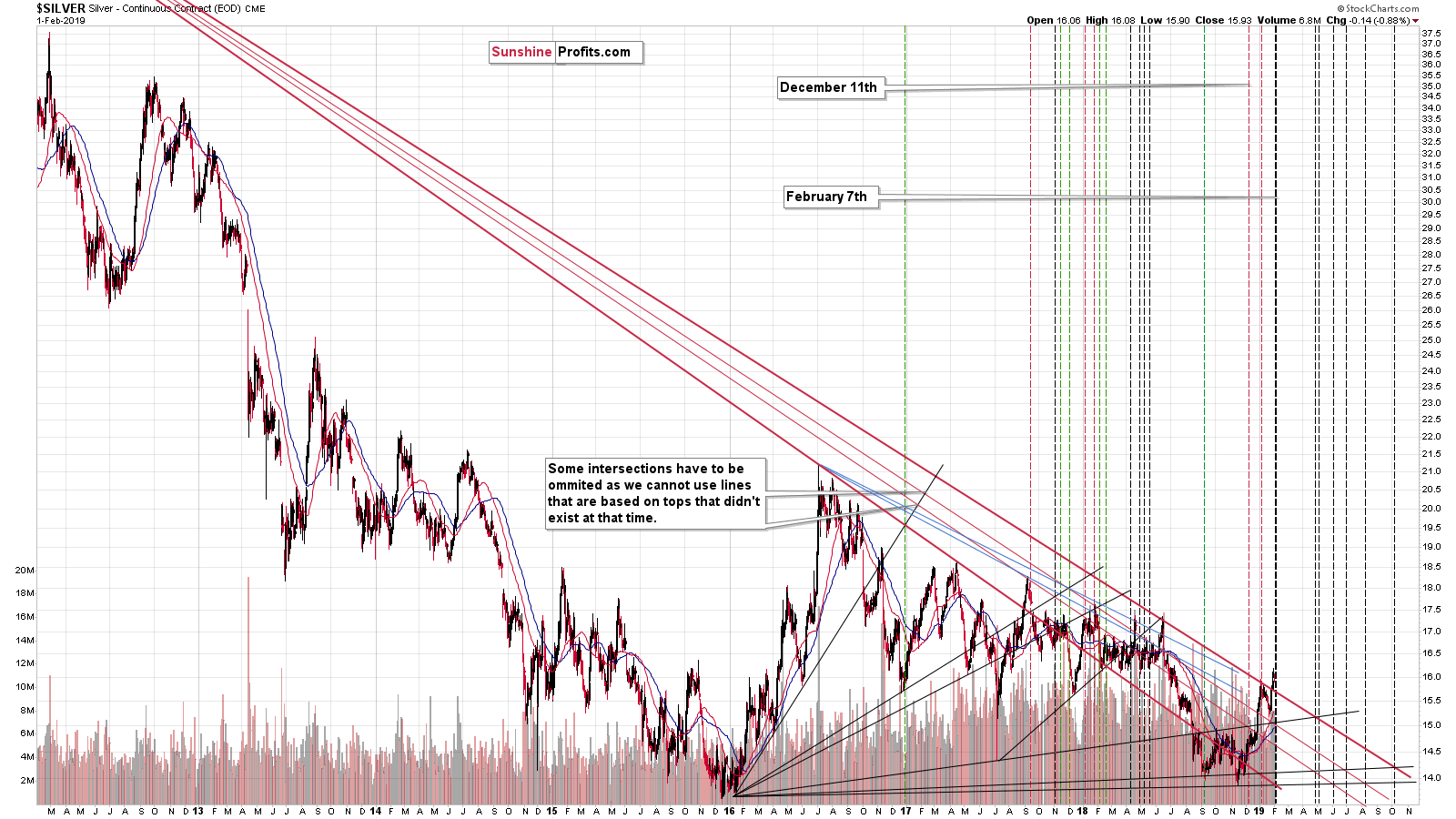 Again, quoting the same alert as above:
(...) The above chart fully confirms the signals from USD and gold. This is remarkable because these lines are based on totally different charts. Yet, they provide a signal at the same time. Just like in case of gold, there are two vertexes that point to a reversal in early February. Then – again just like in gold – there are no reversals after the nearest one until we're close to the middle of the year. In silver, the second nearest reversal is in late April / early May. It's notable that there is also a reversal at the end of June.

It's even more notable that when there were no reversals for longer (mid-2018), silver simply declined. And it declined far. That's not a strong analogy, but still, it's another confirmation that we can expect a sizable slide shortly.
(Click on image to enlarge)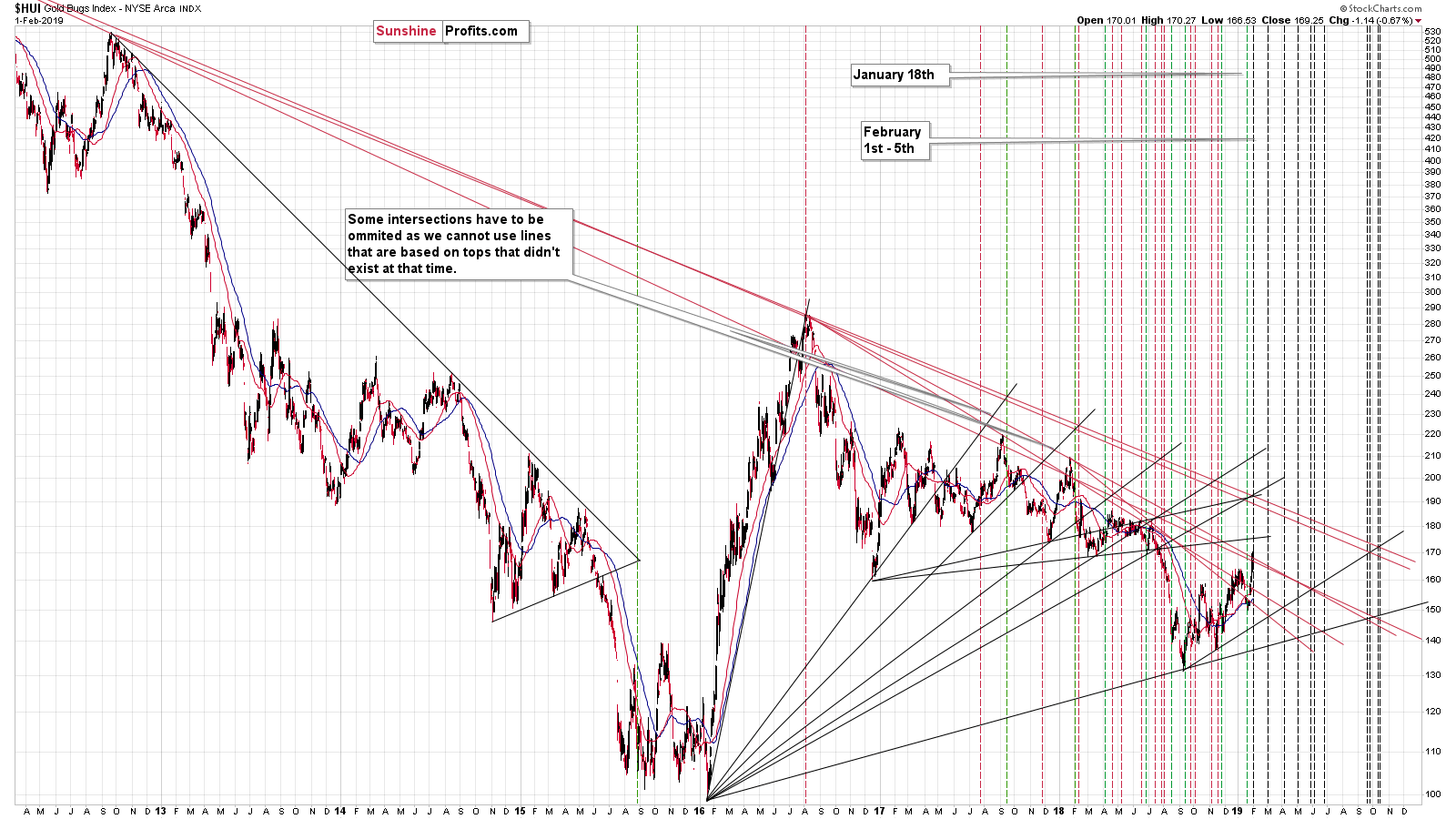 In case of gold stocks, we have one reversal right about now and – unsurprisingly – one coming at the end of January or in early February. Then there are a few extra reversals, but there is also one due in late June, just like in silver and gold.

The reversal that we have right now doesn't tell us anything new. We already know that we might see a quick pop-up higher (and that's exactly what happened), perhaps due to USD's short-term decline (again, exactly what happened). But, the reversal at the end of the month (or early in February) emphasizes how important this date is. All key parts of the precious metals market and also the USD Index suggest that something major will happen in about 3 weeks. This is confirmed by total of 8 reversal signals (3 in USDX, 2 in gold, 2 in silver, and 1 in gold stocks).
Disclaimer: All essays, research, and information found on the Website represent the analyses and opinions of Mr. Radomski and Sunshine Profits' associates only. As such, it may prove wrong ...
more