America's Debt Story: Why Higher Stock Prices Are Likely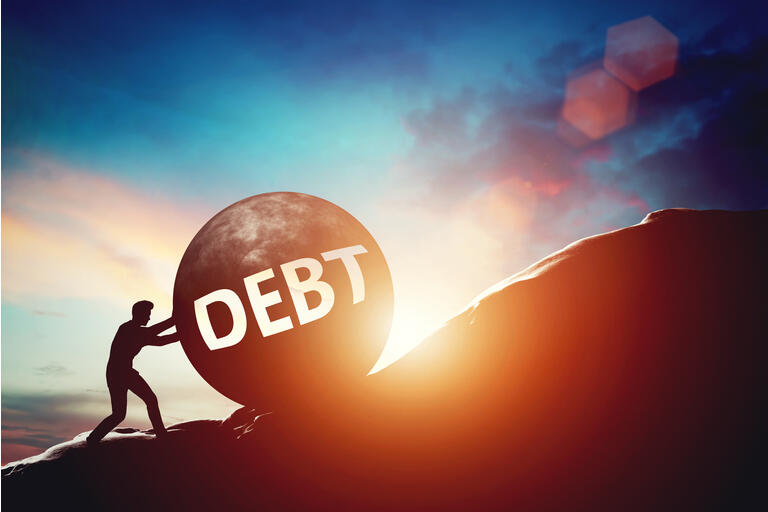 NiseriN/iStock via Getty Images
One might think that a staggering debt load would be destructive to the economy. However, the U.S.'s $28+ trillion Federal debt could be the primary catalyst for higher stock and risk asset prices. There is a lot of talk about inflation and interest rates lately. "Inflation is running hot these days," some say. "When will the Fed start to tighten monetary policy?" others ask. Yet, the elephant in the room (the Federal/public debt) rarely gets mentioned. My question is, how is the Fed going to raise interest rates when higher rates could make our government debt burden unsustainable?
The Debt Problem
The U.S. has a Federal debt to GDP ratio of 128%. That is relative to just 58% in 2000, and 35% in 1980. The United States now has one of the highest debt to GDP ratios in the world. Why is this a problem? It's not, so long as you keep interest rates extremely low.
Let's Look at Japan for Context
Japan is one of the world's most developed economies and has the highest debt to GDP ratio out of any nation.
Japan's Debt/GDP %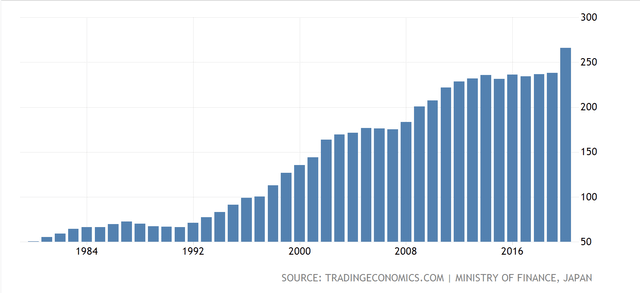 Source: tradingeconomics.com
The U.S.'s debt burden is around 128% of GDP, yet Japan's towers at over 250%. How has Japan maintained such a giant debt load without imploding the country's economy?
Japan's Benchmark Rate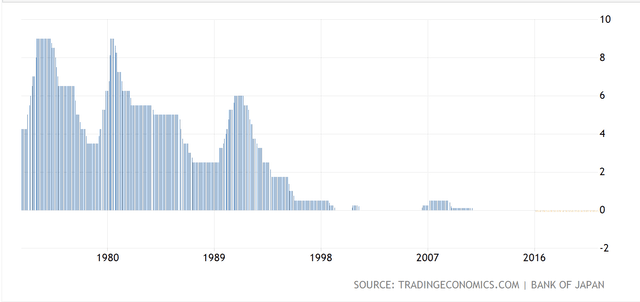 Source: tradingeconomics.com
Japan is successful at maintaining such a gigantic debt load due to a multi-decade-long ultra-easy monetary environment. Much like the U.S. in 2008, Japan's financial crisis occurred in the early 1990s. We see that the country's debt to GDP ratio began to climb sharply after this time. Incidentally, Japan's benchmark rate fell to less than 1% and has remained below 1% for decades. We saw a brief attempt to take rates higher around the market top in 2007, but ultimately Japan's central bank needed to bring rates into negative territory to provide growth for the economy.
Disclaimer: This article expresses solely my opinions, is produced for informational purposes only, and is not a recommendation to buy or sell any securities. Investing comes with risk to loss ...
more