Acquisitions Power Growth Of Companies And Portfolios: StoneCastle's Bruce Campbell
TM editors' note: This article discusses a penny stock and/or microcap. Such stocks are easily manipulated; do your own careful due diligence.
Small-cap life science investors in the U.S. are focused on binary-event catalysts and major milestones that either propel stocks into the stratosphere or crash them to the ground. In Canada the focus is a bit different. Bruce Campbell of StoneCastle Investment Management has made a killing over the past year on rather unadventurous healthcare companies that have been acquiring smaller businesses and growing outward by fixing spokes to a hub. In this interview with The Life Sciences Report, Campbell describes five small-cap growth stories poised to ring up more acquisitions, more cash flow and more share price appreciation to portfolios.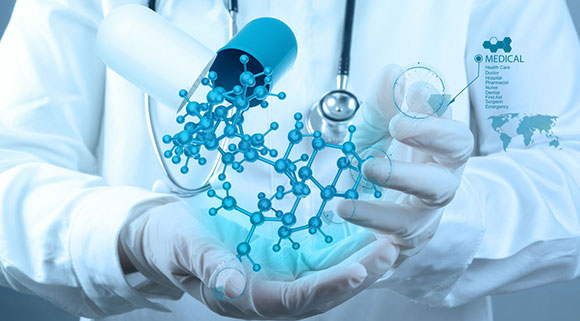 The Life Sciences Report: You've been on the buyside at both U.S. and Canadian firms, and therefore have a good basis for comparison of the two systems. You are a growth investor, and your recent portfolio performance bears that out. Can you explain the biggest differences between investing in U.S. versus Canadian healthcare securities?
Bruce Campbell: The biggest difference is obviously the depth of the market in the U.S. There are some really significant large life sciences and healthcare companies down in the States. You don't tend to have that in Canada. We have Valeant Pharmaceuticals International Inc. (VRX:NYSE; VRX:TSX), which is the largest Canadian healthcare company and would certainly rank up there with many of its U.S. peers, with a near $90 billion ($90B) market valuation. But below that there's a huge pocket of air before the next level of Canadian companies, which roll in at the low billion-dollar range, or maybe are valued at a couple of billion dollars. Then, there are a lot of companies below a billion. In the U.S., that pocket between Valeant and the next tier is completely filled in. You have everything from the small startup to the gigantic life sciences company. You just don't see that in Canada.
TLSR: You have fewer companies to sift through. Could that be construed as an advantage for you, as a Canadian life sciences investor?
BC: Going back a year or two ago that would have been the case, just because the overall Canadian market was really dominated by energy, materials and financials, and the healthcare sector wasn't something a lot of investors had in their portfolios—or even looked at for that matter. There were lots of undiscovered gems in the healthcare sector that, if you wanted to turn over enough rocks, you could find.
However, once investors began to look at Canadian life sciences companies, the stock prices went up. In the last 18 months—probably more specifically, even the last nine months—you've started to see more investors focus on the sector as an alternative because, obviously, the materials and energy sectors have been so difficult for the majority of investors. As a result, I think there are now fewer opportunities in the life sciences.
TLSR: Do you think that many of these life sciences companies have achieved, or are nearing, full valuation?
BC: From a valuation standpoint, there is certainly more reasonable valuation, or valuation that would be in line with what you would see with U.S. peers. In the past, we saw Canadian companies trade at more of a discount from a valuation standpoint than they do now. As I say, it's a function of so many more investors looking at the sector.
TLSR: My impression is that Canadian investors, or those who invest in Canadian stocks, seem to seek companies that don't have big, pivotal, binary-event milestones. These investors also tend to seek companies with cash flow. Is that what Canadian investors are looking for, or is that just what happens to be available?
BC: I think that's more a function of what Canadian investors are looking for. There are certainly companies in the Canadian marketplace with binary-event opportunities in their futures. If a company can get a drug approved, the stock is going to jump. If it can't, the stock won't.
"More Canadian investors are focusing on the life sciences sector as an alternative because the materials and energy sectors have been so difficult."
I would say that, for the most part, because Canadian investors tend to be more conservative, you tend to see much higher valuations in the U.S. for binary-event companies before the binary outcome is announced than you do in Canada. Canadian investors are more focused on cash flow and are less willing to invest in a company with a significant binary outcome in its future. The stock prices of these types of companies do not get bid up as much until after an event occurs.
TLSR: Bruce, you have a very strong acquisition theme. If there were one thing I could pick out from your investment theory, it would be that you look for companies that grow horizontally. Do you worry that acquisitive companies will have trouble integrating the acquisitions they make?
Disclosure:
1) Dr. George S. Mack conducted this interview for Streetwise Reports LLC, publisher ...
more