About That Inflation Problem
For those of you keeping score at home, it was the inflation data that dominated the stock market game last week. While the numbers were eye-popping, the market reaction was not. And the narrative around the subject appears to be evenly split between the two teams on the field.
In one dugout, the argument is made that inflation is currently much higher than anyone had suspected and is most definitely here to stay. Those dressed in the bear uniforms suggest that inflation - and the associated consequences, is going to be the next big problem investors must deal with. And with plenty of historical evidence pointing to the fact that stocks tend to struggle (oftentimes mightily) when inflation runs hot, our furry friends contend that it is only a matter of time before things start to get ugly in both the stock and bond markets.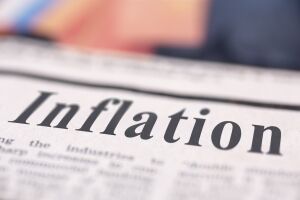 The Wall Street Journal ran an article appearing to support the bear club's point of view. On Thursday they wrote, "The inflation pressure we're seeing is significant," General Mills Inc. Chief Executive Jeff Harmening said at a recent investor conference. "It's probably higher than we've seen in the last decade.
He and his peers point to transportation, commodity and labor costs all increasing at the same time. They expect the trend to continue for at least the rest of this year. As a result, General Mills, Campbell Soup Co., Unilever PLC, J.M. Smucker Co. and other big food companies are raising prices. Some increases are already visible on supermarket shelves, and more are coming this summer. Restaurants including Chipotle Mexican Grill and Cracker Barrel Old Country Store have raised menu prices. Executives say they expect more price increases this summer as costs remain elevated for labor, commodities and transport.
In addition, there are areas that could reflect more lasting changes in the consumers behavior going forward. In this case, it is a simple matter of increased demand. For example, the demand for furniture, appliances, computer hardware, printers, and other home "stuff" are a result of a changing work environment for many Americans. And with many companies suggesting that a healthy chunk of their workforce will continue to work from home, prices for home office items could certainly remain high.
The opinions and forecasts expressed herein are those of Mr. David Moenning and may not actually come to pass. Mr. Moenning's opinions and viewpoints regarding the future of the markets should ...
more