A Huge Opportunity In Real Estate
"Big city, big city nights
You keep me burning
Big city, big city nights
Always yearning."
– Scorpions
Friday was the 19th anniversary of 9/11. As a native New Yorker, my heart broke on that awful day. But it was quickly filled with pride in how New Yorkers came together, rebuilt and made the city even better than it was before.
I LOVE New York. I always have. I grew up just outside the city. I'm a die-hard Yankees fan (and worked for the organization in college). But I'm also a long-suffering Knicks fan, so it evens out.
I lived in Manhattan right out of college when I was broke. I always dreamed of returning with a little change in my pocket to take advantage of all the things New York has to offer.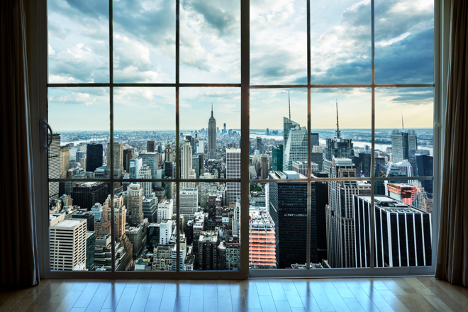 Last summer, I took my family there. It was fantastic. We ate delicious meals. A slice of NYC pizza is my favorite food in the world. We went to comedy shows, took long walks and soaked up the best (and less than best) of the city.
But today, my city seems to be coming apart at the seams. As the original hot spot in the U.S. for COVID-19, New York has been hit hard. Businesses don't plan on returning soon.
According to a survey, only 54% of companies say they will move back into their city offices by July 2021. Currently, less than 10% of office workers have returned. That has an obviously devastating effect on New York's economy.
And apartment vacancies in Manhattan are at a record high, while rents have declined nearly 8%.
Another one of my favorite cities is San Francisco. I lived there for more than a decade once I left New York City.
San Francisco, while not hit as hard by COVID-19, is seeing its own exodus. Sky-high housing costs, an overwhelming homelessness problem and wildfires that have made the air unbreathable have made the Bay Area less desirable than it was in the past.
The number of homes for sale in July is up 96% year over year.
Crisis Equals Opportunity
Disclaimer: Nothing published by Wealthy Retirement should be considered personalized investment advice. Although our employees may answer your general customer service questions, they are not ...
more