70% Of Q1 2019 Earnings Estimates Cut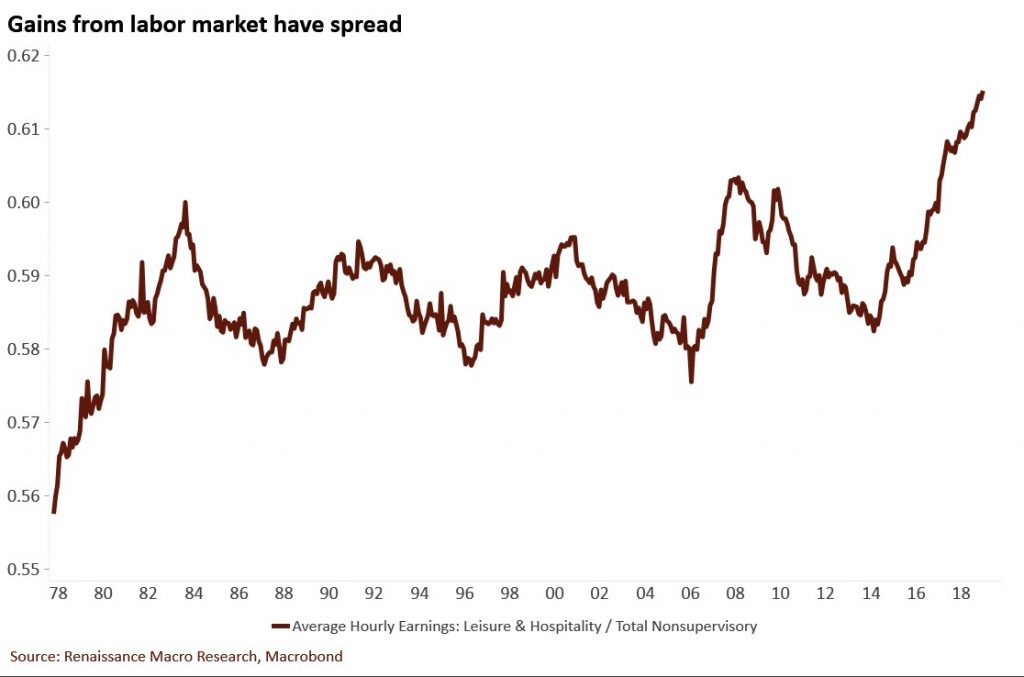 Source: Renaissance Macro Research
Since 2015, the percentage has increased from about 58% to 62%. This industry makes the least per hour on average as workers make $14.18 per hour. It's good to see the cyclical uptrend for these workers. Usually, low skilled workers see the most volatility in their earnings as they are fired the quickest when the economy weakens. To the perma-bears who claim all the gains are going to the more successful workers, you can see the industry with the lowest pay is doing well.
German Economy Weakening
As we mentioned in a previous article, German industrial output fell 1.9% in November. In order for the index to be positive for Q4, it would need to rise 5.5% in December. This turnaround has occurred once in the past 57 years. When industrial output falls, GDP contracts 80% of the time. A decline in GDP growth would put Germany in a technical recession as Q3 GDP growth was -0.2%. As you can see from the chart below, German industrial production was down 4.7% year over year in November which was the biggest decline since December 2009.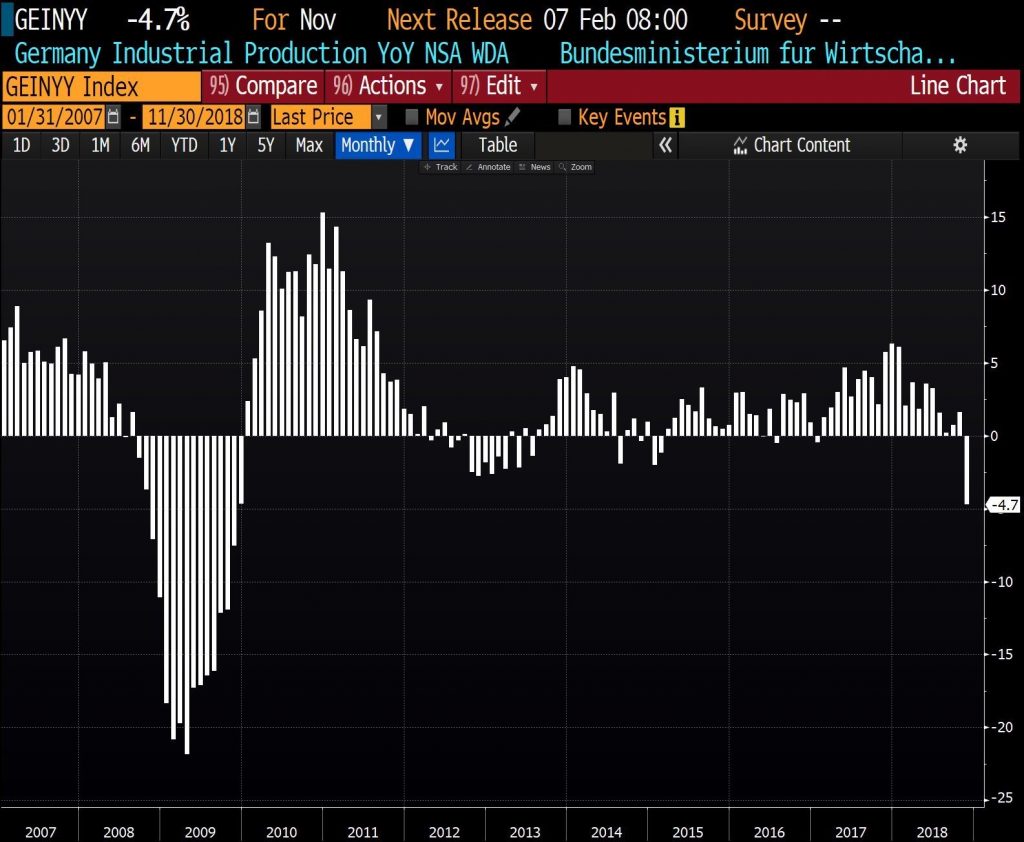 Source: Bloomberg
Germany's biggest export destination is America as 8.7% of its 2017 exports went to it. 6.8% of its exports went to China which is seeing a sharp slowdown.
Chinese Car Sales Crash
China is the world's largest car market. Chinese car sales fell 6% to 22.7 million in 2018. That was the first decline in over 20 years. As you can see from the chart below, car sales have been cratering in the past few months as they fell 18% in November.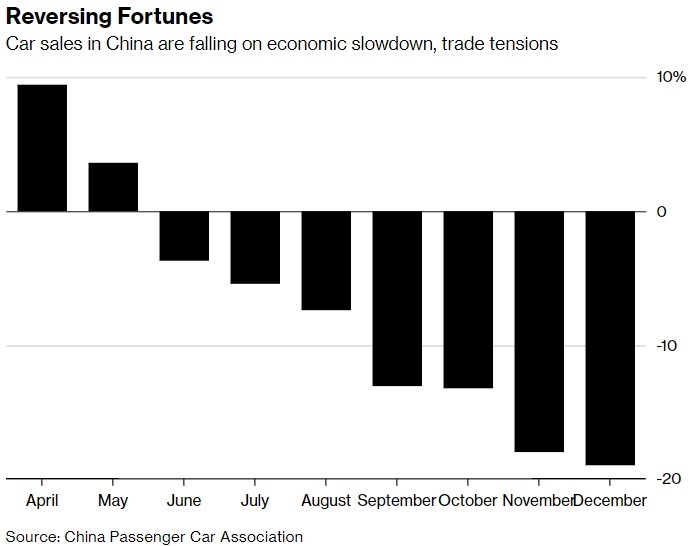 Source: Bloomberg
The trade war and slowing economy appear to be hurting car sales. The hope is incentives and a fiscal stimulus bring back sales growth in 2019. China's contribution to global GDP growth is expected to fall to 32.4% in 2019; it peaked at 36.3% in 2016.
Patient Fed
The December Fed Minutes confirmed that Powell has blinked which means the Fed is no longer hiking rates 3 times in 2019 at any cost. Fed guidance is for 2 hikes in 2019, but the Fed stated its policy path is "less clear." This means it can easily not hike rates at all in 2019 if the economic data is weak. The Fed's dovish turn is partially responsible for the 10% rally in the S&P 500 from Christmas Eve. As you can see in the chart below, the Fed funds futures market doesn't believe the Fed will hike rates twice in 2019.
Disclaimer: Please familiarize yourself with our full disclaimer here.