5 High Earnings Yield Stocks To Add To Your Portfolio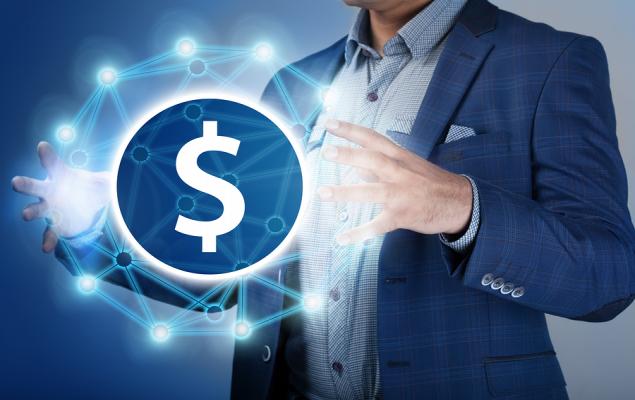 Image: Bigstock
Earnings yield is useful for investors who are concerned about the rate of return on investment. This metric, expressed in percentage, is calculated as annual earnings per share divided by market price — the inverse of the price-to-earnings (P/E) ratio.
While comparing stocks, if other factors are similar, the one with higher earnings yield is considered undervalued. That's because this metric measures the anticipated yield (or return) from earnings for each dollar invested in a stock today.
Earnings yield is not as widely used as P/E ratio as a valuation metric but investors most commonly compare the earnings yield of a stock to the prevailing interest rates, such as the current 10-year Treasury yield, to get a sense of the return on investment it offers compared to virtually risk-free returns.
If the yield on a stock is lower than the 10-year Treasury yield, the stock would be considered overvalued relative to bonds. Conversely, if the yield on the stock is higher, it would be considered undervalued.
Screening Parameters
We have set Earnings Yield greater than 10% as our primary screening criterion but it alone cannot be used for picking stocks that have the potential of generating solid returns. So, we have added the following parameters to the screen:
Estimated EPS growth for the next 12 months greater than or equal to the S&P 500: This metric compares the 12-month forward EPS estimate with the 12-month actual EPS.
Average Daily Volume (20 Day) greater than or equal to 100,000: High trading volume implies that a stock has adequate liquidity.
Current Price greater than or equal to $5.
Buy-Rated Stocks: Stocks with a Zacks Rank #1 (Strong Buy) or 2 (Buy) have been known to outperform peers in any type of market environment.
Our Choices
Below we have highlighted five of the 47 stocks that made it through the screen.
The ODP Corporation (ODP Quick Quote ODP - Free Report): Based in Boca Raton, FL, this company provides business services and supplies, products, as well as technology solutions. It sports a Zacks Rank #1. The company has an expected EPS growth rate of 6.8% for the next three-five years. The Zacks Consensus Estimate for 2020 and 2021 earnings suggests year-over-year growth of 11% and 25.5%, respectively.
Disclaimer: Neither Zacks Investment Research, Inc. nor its Information Providers can guarantee the accuracy, completeness, timeliness, or correct sequencing of any of the Information on the Web ...
more