409Ks, 90% Gains, The Fed And Darth Vader's Warning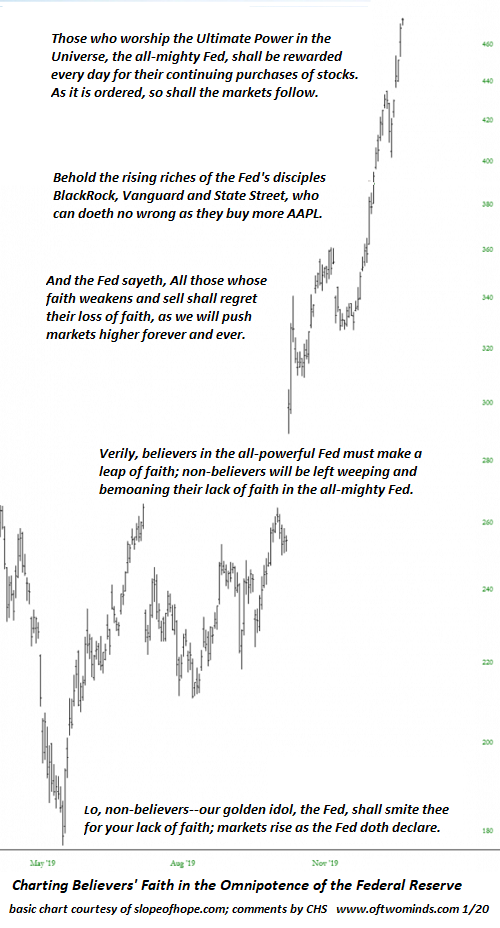 The worship of mortals as demi-gods and faith in Golden Idols triggers a turn in the karmic wheel as near-infinite hubris invites divine retribution. Call it the loss of the Mandate of Heaven for lack of a better term, but those who taunt the unprivileged, worship false idols and rig the system to benefit the few at the expense of the many are in effect claiming to hold the Ultimate Power in the Universe.
For a suitable warning about the consequences of this unlimited hubris, let's turn to Darth Vader, in paraphrase:
Don't be too proud of this financial terror you've constructed. The ability to control a market is insignificant next to the power of the Force.
Put another way: Those whom the gods would destroy they first make powerful.
(In case you were wondering: the chart is of TSLA, courtesy of www.slopeofhope.com)