3 Top-Ranked Tech Stocks To Buy Now Despite Volatility
The S&P 500 closed at multiple highs this week, as did the Dow. The tech-heavy Nasdaq took a big spill on Thursday, but it has still moved in the right direction since it fell into a correction, down 10% from its highs, on March 8. The story since the mid-February selloff has remained relatively unchanged, with Wall Street sorting out inflation expectations.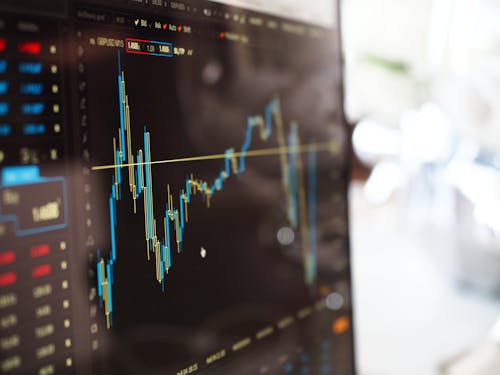 The latest nearly $2 trillion stimulus plan, coupled with the vaccine rollout and the already-in-progress economic bounce-back has led to a massive wave of bond selling that has pushed Treasury yields to their highest levels in over a year. Jerome Powell and the Fed have not changed their easy money stance, even with the U.S. economy projected to grow by 6%, which would mark its largest expansion in years.
But bond yields remain ultra-low historically to extend there is no alternative investing, as Wall Street transfers some profits from big-tech winners like Apple (AAPL) , Tesla (TSLA) , and countless others into cyclical names within finance and energy.
That said, the Nasdaq is up roughly 90% in the past year and 175% in the last five vs. the S&P 500's 100%. Even if there is more near-term selling pressure and flows into reopening stocks, tech likely remains the best long-term investment. Here are three top-ranked Zacks stocks from the broader technology world that investors might want to buy amid inflation worries and market volatility…
Knowles Corporation (KN)
Knowles Corporation provides audio processing, advanced micro-acoustic, and precision device solutions geared toward IoT products, mobile devices, microphones, hearing aids, and more. KN topped our Q4 estimates back in early February, ending what was a tough year (FY20 sales down 11%) on a high-note, with revenue up 4% and nearly 20% sequentially.
The audio industry innovator is set to have a bounce back year in 2021, with Zacks projections calling for 13% sales growth to hit $860.7 million to see it top FY19's total. The firm is then expected to post another 7% sales growth in FY22, with its adjusted earnings projected to soar 88% and 10%, respectively.
Disclaimer: Neither Zacks Investment Research, Inc. nor its Information Providers can guarantee the accuracy, completeness, timeliness, or correct sequencing of any of the Information on the Web ...
more