3 Resource Companies That Have Increased In Value 30% This Year
TM editors' note: This article discusses one or more penny stocks and/or microcaps. Such stocks are easily manipulated; do your own careful due diligence.
If you don't like what people are saying about you, change the conversation. Derek Macpherson, an analyst with Toronto-based M Partners, covers three companies that are up over 30% year-to-date—and he believes those companies are performing because they got the market's attention by changing the conversation. In this interview with The Gold Report, Macpherson says companies that can change their narrative on the fly—and deliver—will inevitably perform. Macpherson covers some performers and others that he expects will perform in H2/15 and beyond.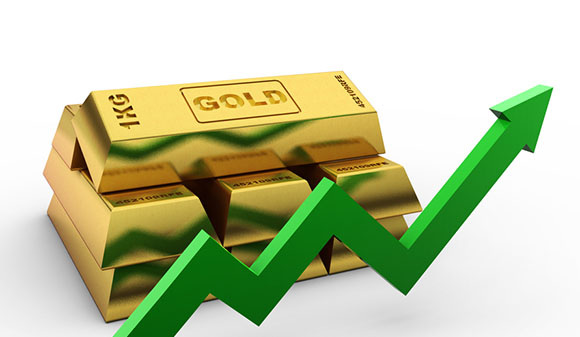 The Gold Report: Can you tell us about several companies that you cover that are up substantially year-to-date?
Derek Macpherson: Kirkland Lake Gold Inc. (KGI:TSX), Klondex Mines Ltd. (KDX:TSX; KLNDF:OTCBB) and Integra Gold Corp. (ICG:TSX.V; ICGQF:OTCQX) are all up more than 30%, with Kirkland up almost 70%. We pick companies that are undervalued and have the ability and the necessary catalysts to move higher and close the valuation gap.
TGR: What are the key differences between those companies that are moving higher and the others that are flat or lower?
DM: Companies need to change the story or have good news. That's key. For example, Kirkland Lake is in the process of changing its story. The company is turning around its operation, and is starting to generate free cash flow. That's helping to drive that stock higher, improving its relative valuation.
TGR: Kirkland Lake has a relatively new CEO. What are some qualities you want in a junior mining CEO?
DM: There is a basket of qualities we look for. I don't think that any one quality is critical, but they all need to be there in varying degrees. First, with a junior mining or development company CEO, you want solid technical expertise. Lacking that, CEOs should surround themselves with good technical people. Second, you need a CEO who not only intimately knows the company's story but also is passionate about it and can communicate that passion. Third, they should be able to present the story in a formal setting but also one-on-one with investors. And, finally, a junior mining CEO should have a good understanding of capital markets and how to get things done in capital markets—that can be more difficult to find with junior companies than one might expect. Similar to technical expertise, if the CEO has limited experience with capital markets, being surrounded with people who do is a must. Capital markets expertise makes a big difference when you're trying to move your share price out of that undervalued camp.
TGR: When you meet CEOs for the first time, what do you ask them?
DM: Typically, I am quizzing them about their assets because I want to learn about them. Usually, the first questions that I'm asking a company are a little bit deeper than what you find in the company's investor presentation and are focused on the asset: what's going on, what the company's plans are and what is the potential of the projects. When I have a CEO sitting across from me, I expect him or her to be able to answer those questions.
TGR: What is your 18-month forecast for gold and silver in U.S. dollars?
DM: We see $1,200/ounce ($1,200/oz) gold and $17/oz silver over the next 18 months. That's what we use to value companies.
The downturn in commodity prices has led to a decline in exploration and development spending as companies have reduced spending both as a result of lower commodity prices and the reduced availability of capital. Spending has been declining since 2012, after the gold price peaked in 2011. This is similar to what happened in 1997 through 2001; however, in 2002 global production started to decline, which coincided with a rise in the gold price starting in 2001. About the same length of time has expired since gold peaked in 2011 and exploration spending in 2012. With global mine production likely to decline in 2016 or 2017, a rally in the gold price could be on the horizon; however, the timing is uncertain.
TGR: Do you also forecast gold and silver in Canadian dollars?
DM: We don't, but we use $0.80 for our conversion rate. That equates to about CA$1,500/oz gold and CA$21.25/oz silver.
TGR: In a flat metals price environment, is the falling Canadian dollar boosting the margins of Canadian producers?
DM: Yes, that's a key theme we've been focused on lately. When a company is selling its commodity in U.S. dollars and the majority of its costs are in Canadian dollars, it should see margin expansion. With Q1/15 reporting on the horizon, we are likely to see a number of Canadian producers come in with lower than estimated U.S. dollar cash costs, which are likely to be lower than what the companies guided earlier this year because annual budgets would have been completed and approved using a higher Canadian dollar in the latter part of 2014. Canadian producers, along with other non-U.S. based producers, have the potential to see U.S. dollar costs come in below expectations, which is likely to result in expanding margins.
Disclosure:
1) Brian Sylvester conducted this interview for Streetwise Reports LLC, publisher of The Gold Report, The Energy Report, The Life Sciences ...
more