2021's Bond 'Bloodbath' Is The Worst In Decades
"At that point, liquidation of non-yen bond holdings should stop, if not reverse at some point in the April-June quarter."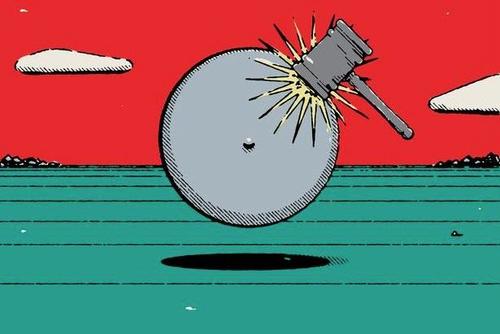 And FX-hedged US Treasuries are the most attractive to foreigners in 7 years. 10Y Treasuries offer a Japanese investor over 105bps of yield pick-up...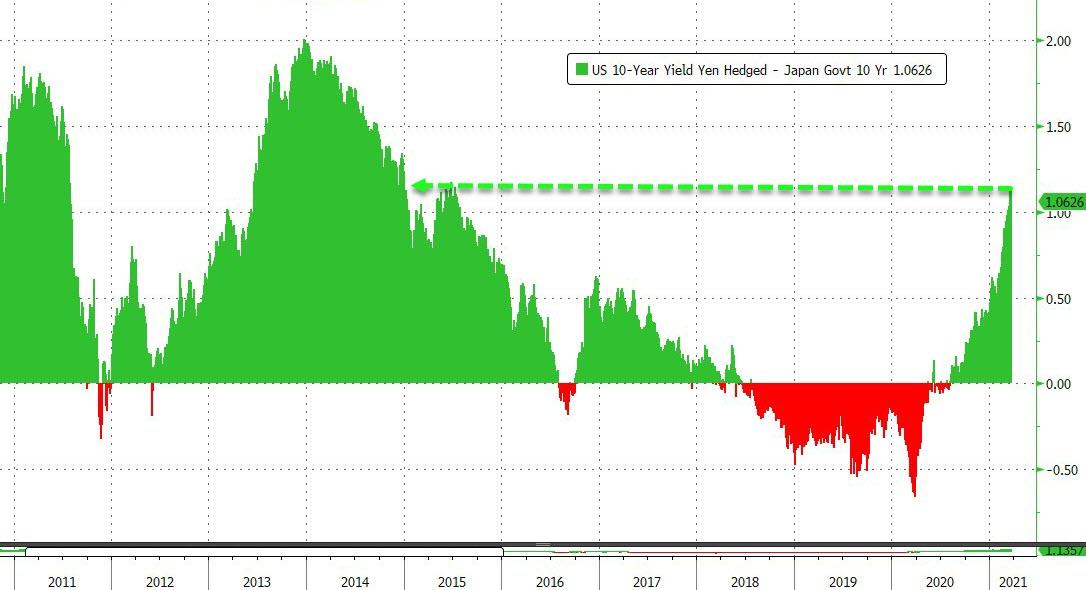 Source: Bloomberg
Investors are likely to be tempted to reach for yield.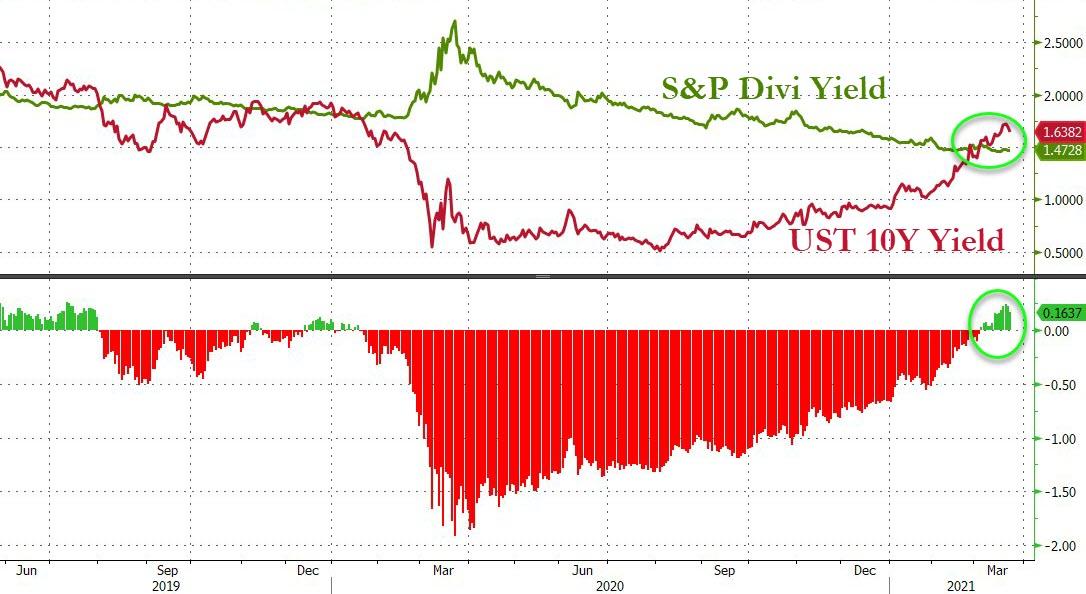 Source: Bloomberg
As we recently noted, an upward sloping yield curve is one of the few avenues remaining that provides an opportunity for fixed-income investors to boost current cash flow. At the end of the day, taking on duration risk to get any reasonable return on cash will prove a temptation too great to resist. Guggenheim's Scott Minerd said this week that:
The question investors face is whether the selloff has more room to run. Our analysis suggests it has largely run its course. The market is now pricing in a neutral rate of 2.35 percent, nearly in line with the Fed's optimistic long run dots. The chart below shows that the bond market has had difficulty sustaining rates at or near the Fed's neutral rate projection, and we see no reason to expect a different result this time.

Nor do we expect the Fed to revise up its neutral rate estimate.
So after the worst start to a year on record, bond investors may see a silver lining, catalyzed by quarter-end rebalance flows perhaps. As Minerd optimistically concluded:
"If the Fed is as patient as we expect it to be, total returns for core fixed-income investors have the opportunity to be much better going forward than they have been in the recent past."
Disclaimer: Copyright ©2009-2021 ZeroHedge.com/ABC Media, LTD; All Rights Reserved. Zero Hedge is intended for Mature Audiences. Familiarize yourself with our legal and use policies every time ...
more