2021's Bond 'Bloodbath' Is The Worst In Decades
After stocks just saw their best 12-month performance since 1936, it should not be a total surprise that Treasuries have suffered... but the extent of the bond bloodbath is almost unprecedented.
After $17 trillion of liquidity was gushed across the global markets (raising all equity boats), the recent prospect of resurgent inflation has pushed the government and corporate bonds around the world to their worst start to a year this century.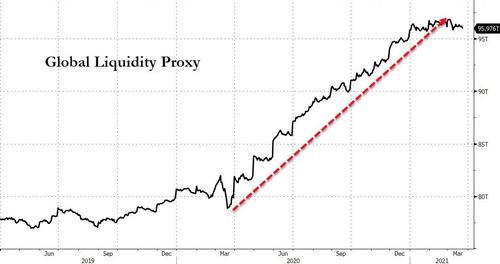 Source: Bloomberg
Bloomberg reports that the notes have lost over 3.7% so far in 2021, according to a Bloomberg Barclays index of investment-grade securities across currencies going back to 1999. That's worse than for similar periods in previous years, even after dip-buying in recent days.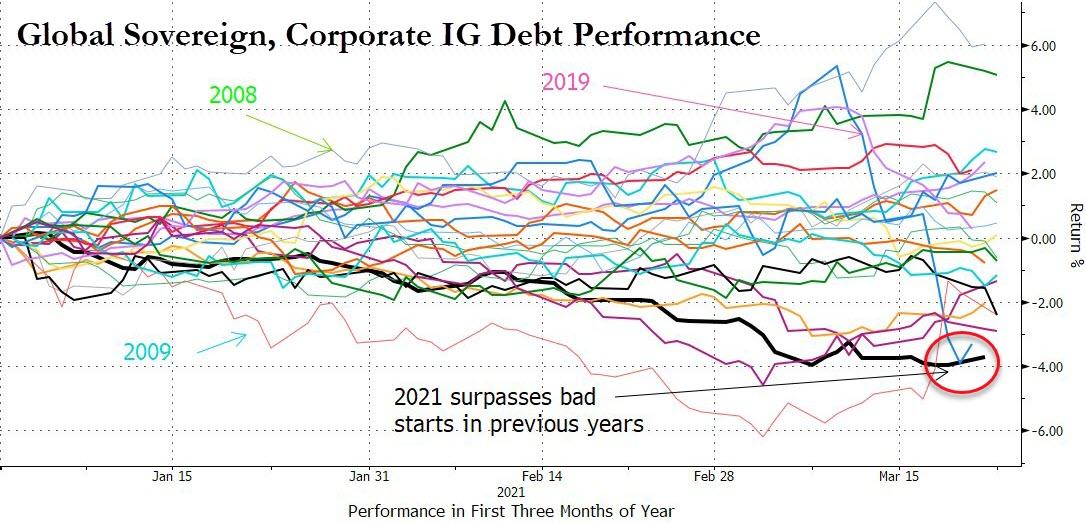 Source: Bloomberg
Notably, while equity risk has tumbled, the last few months have seen uncertainty explode higher for rates.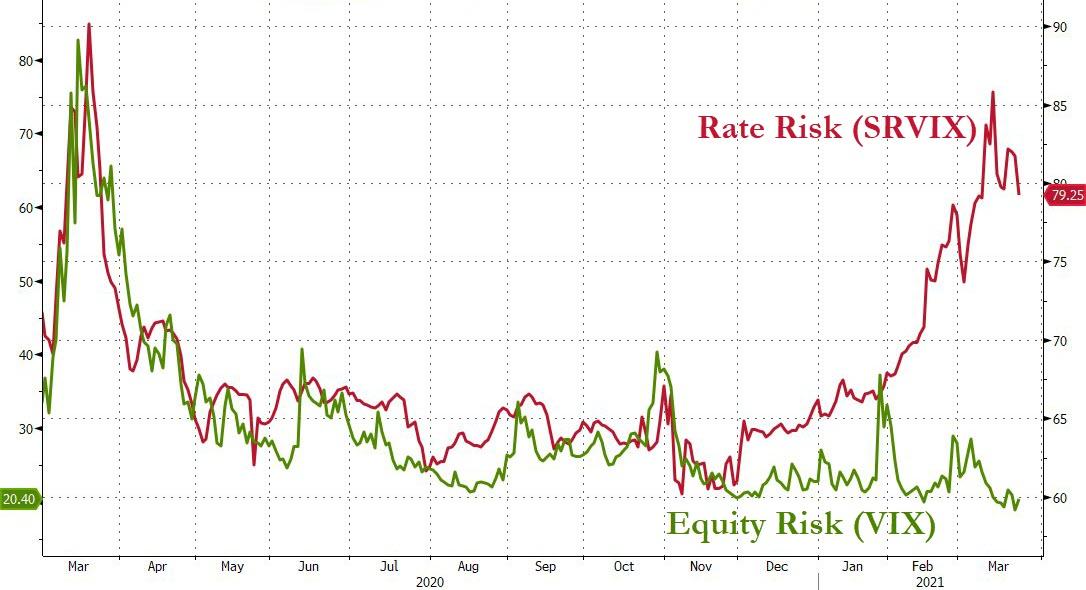 Source: Bloomberg
As we recently noted, the surge in yields has put an end to the bull market in long-term U.S. Treasuries that began in the early 1980s. The Bloomberg Barclays U.S. Long Treasury Total Return Index, which tracks bonds maturing in 10 years or longer, has plunged more than 20% since its peak in March 2020, putting the market in bear territory.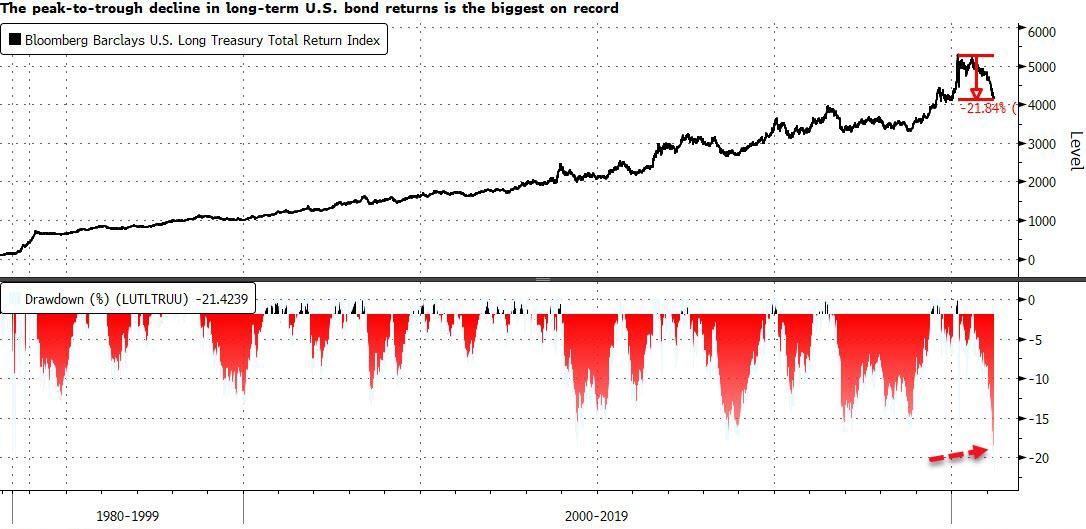 Source: Bloomberg
This almost unprecedented carnage has strategists predicting large quarter-end rebalancing flows out of equities and into Treasuries. Bank of America strategists estimated that $88.5 billion could shift into U.S. fixed income, including $41 billion into Treasuries.
And we do now know who the most recent marginal seller was.
Since the start of the year, 85% of the cumulative decline in TY futures prices occurred in the overnight session, i.e., Japan is almost single-handedly responsible for the dump surge in yields this year!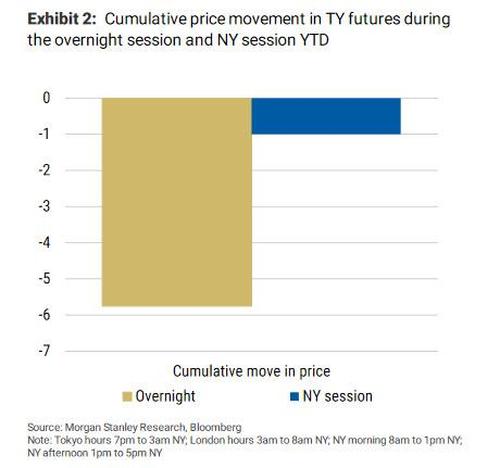 Why does this matter?
Because if Morgan Stanley is right, and if the seemingly daily Treasury selling indeed originates out of Tokyo, there is finally good news for bond bulls: Hornbach writes that "we have good reason to believe the selling from Japan won't last... into April." That's because the fiscal year in Japan ends on March 31.
Disclaimer: Copyright ©2009-2021 ZeroHedge.com/ABC Media, LTD; All Rights Reserved. Zero Hedge is intended for Mature Audiences. Familiarize yourself with our legal and use policies every time ...
more