US Manufacturing: Too Hot To Handle
Supply disruptions and labour shortages means both US manufacturing and construction sectors are struggling to keep pace with demand. Corporate pricing power is on the rise and the case for earlier Federal Reserve rate hikes is building.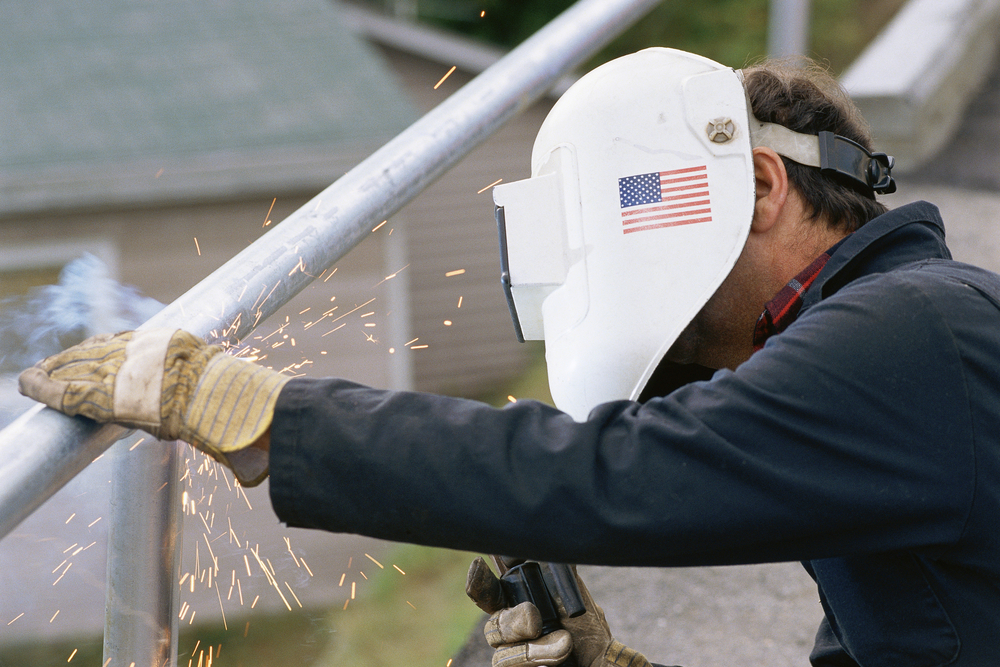 Demand outpacing supply capacity
The June ISM manufacturing index dipped marginally to 60.6 from 61.2 (consensus 60.9), but make no mistake, this is an incredibly strong report where anything above 50 is in expansion territory.
The production index actually rose to 60.8 from 58.5, which was a surprise given the well-publicised supply chain issues hitting the sector. However, the fact is the manufacturing sector is struggling to keep pace with the scale of demand. New orders continue to flood as indicated by a 66.0 reading while the backlog of orders continues to surge, although at a slower pace than in May. This means supplier delivery times continue to lengthen with customers increasingly desperate for stock as indicated by another steep contraction in their inventories.
Record demand and desperate customers mean improved pricing power in the manufacturing sector
Above 50 = expansion, below 50 = contraction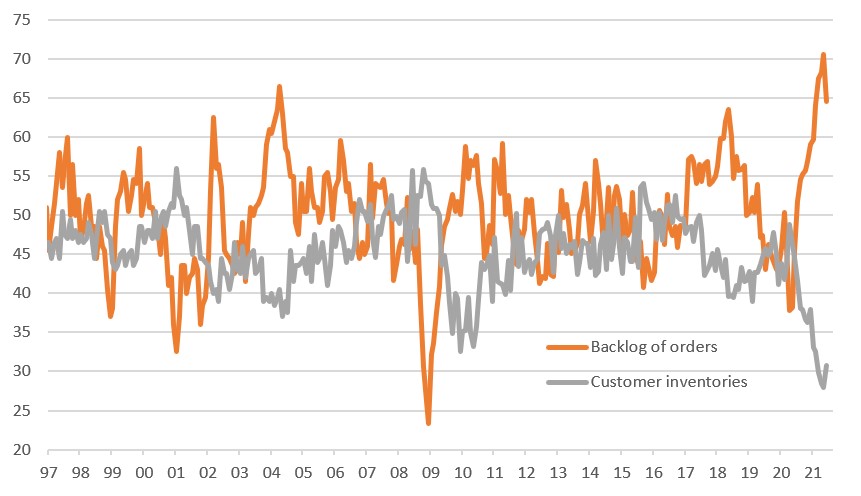 Source: Macrobond, ING
Where are the workers?
A surprise was the fact that despite all this demand, employment actually fell into contraction territory (49.9). This suggests that manufacturers can't find workers to fill vacancies and they themselves are having staff be poached by other firms. Consequently, if you want to hire and retain workers it looks increasingly likely that companies will have to pay more. Either way, today's report supports our call for a sub-consensus payrolls growth figure tomorrow.
Companies are already paying more for everything else with the prices paid component hitting its highest level since 1979 and at least in the near-term, labour is likely to add to those cost increases.
We think labour shortages may become less of a constraint from September as childcare issues ease and expanded unemployment benefits conclude fully, but there is no guarantee given evidence to suggest potentially more than 2 million people have taken early retirement in the past year. Consequently, we see the risks being skewed towards a longer period of elevated costs for employers as they hunt for suitable employees.
Disclaimer: This publication has been prepared by the Economic and Financial Analysis Division of ING Bank N.V. ("ING") solely for information purposes without regard to any ...
more