US: Manufacturing Producing The Goods
The US manufacturing sector remains in very good health despite a modest decline in the headline ISM index. Construction is performing even more strongly, led by the activity surrounding the booming housing market. However rising price pressures are also evident, which will keep the markets' inflation hawks wary.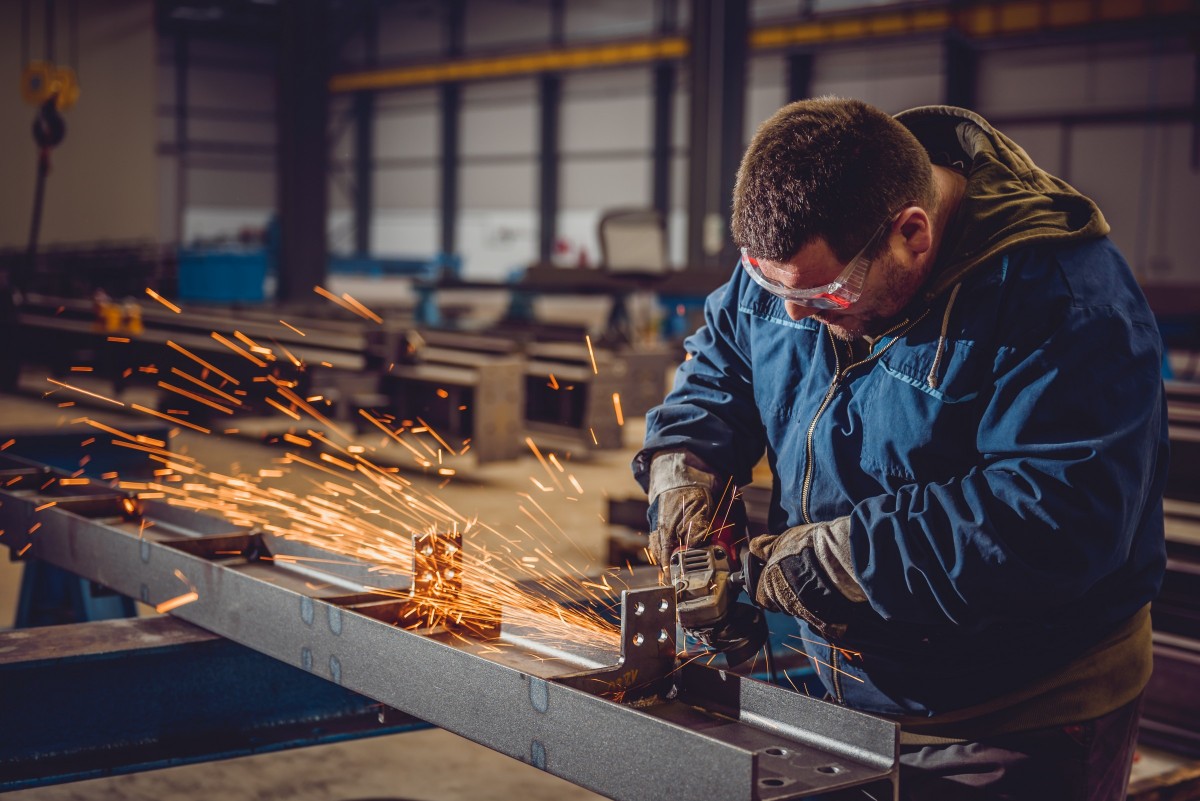 ISM dips but remains firm
The January ISM headline manufacturing index dipped to 58.7 from 60.5, which was slightly worse than the consensus prediction of 60.0, but the fall is consistent based on the regional manufacturing indices and the decline in the Chinese PMI seen recently. Nonetheless, this is still a very strong figure by historical standards with the headline balance remaining above the 6M moving average of 57.8.
Regional surveys, the Chinese PMI, and the ISM have all softened
(Click on image to enlarge)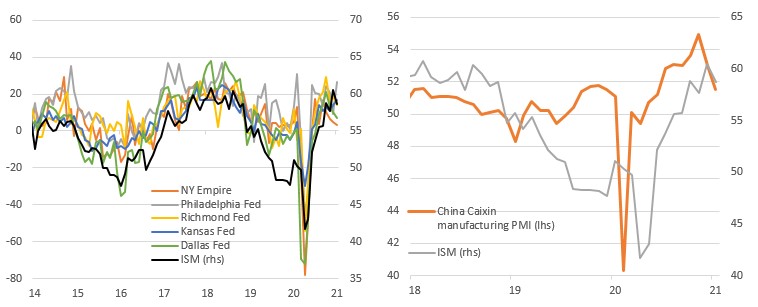 Source: Macrobond, ING
Both new orders and output are at very strong levels of 61.1 and 60.7, respectively, relative to the 50 break-even level. At the same time inventories remain very low at 33.1. Given a strengthening economy we would expect to see companies wanting to rebuild their inventory levels towards historical norms so this should indicate that both the orders and output components will remain strong in the months ahead.
Business optimism was also underlined by the fact that the employment component rose to 52.6, the best reading since June 2019, so it looks as though the manufacturing sector will be contributing positively to overall economic activity in the first quarter.
ISM output & manufacturing production growth - more upside to come
(Click on image to enlarge)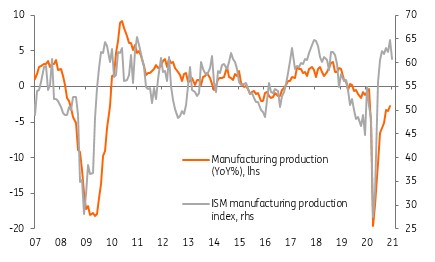 Source: Macrobond, ING
More evidence of inflation pressures
There will be some caution at the Federal Reserve though given the sharp increase in the prices paid component to its highest level since April 2011. This reflects input costs, particularly commodity and energy related, which have been grinding higher for several months now. Coming after last Friday's surprise increase in the personal consumer expenditure deflator and the employment cost index, it could be interpreted as a sign that inflation pressures are becoming a broader issue for the economy.
Disclaimer: This publication has been prepared by ING solely for information purposes irrespective of a particular user's means, financial situation or investment objectives. The information ...
more