US: Jobs Shocker
A pretty woeful jobs report for April is likely more a reflection of structural rigidities and supply constraints rather than any meaningful weakening in demand for labor. The economy will regain all its lost output in the coming quarter and that should keep firms hunting for qualified staff.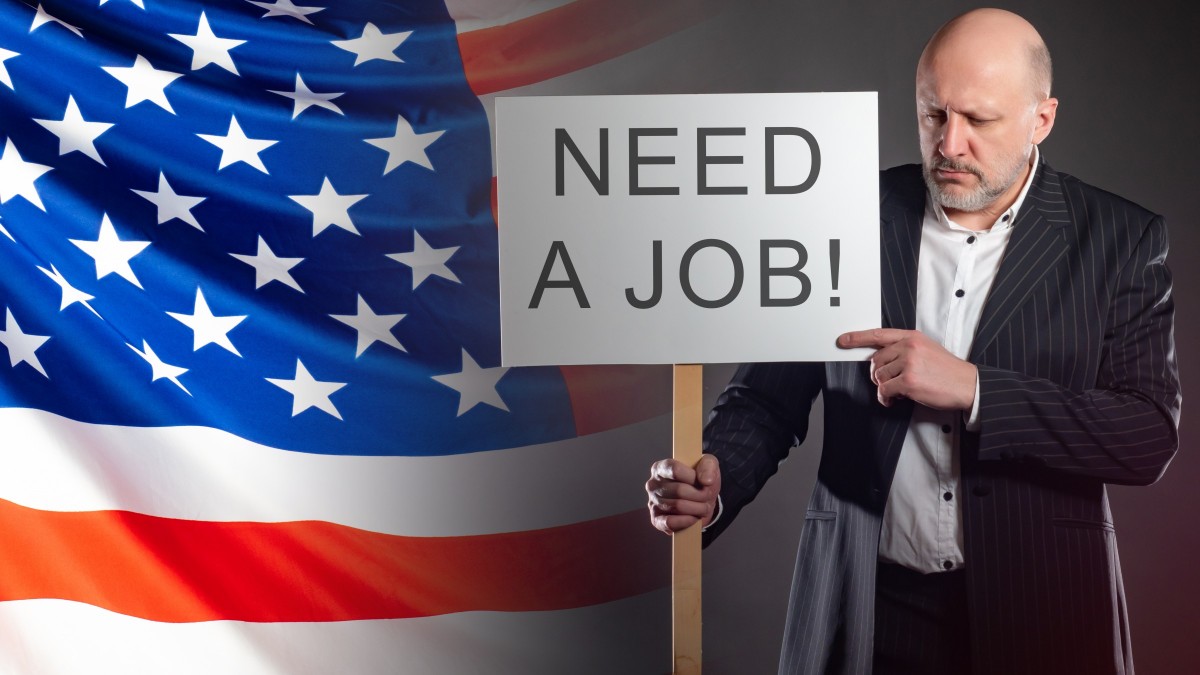 Weak jobs report difficult to reconcile
Well – no-one saw that coming. Jobs growth of just 266k (consensus 1mn) while there were big downward revisions to March from 916k to 770k. Private payrolls rose just 218k with manufacturing employment actually falling 18k while trade and transport dropped 81k, retail fell 15k and temporary help fell 111k.
These falls are all more than a little strange given the strong performance of all these sectors, activity wise, over the past couple of months. Construction employment being flat on the month is also odd given the booming residential construction sector that is more than offsetting weakness elsewhere.
On the positive side leisure and hospitality rose 331k, reflecting the re-opening while government employment rose 48k, but even this is disappointing given the strength in spending the economy is experiencing.
Looking at the non-seasonally adjusted data employment rose 1.1mn after 1.2mn gains in February and March, so the only other thing will can possible argue is that there may be some seasonal adjustment issues given pandemic-related distortions, but we have no real proof.
Employment levels peak to trough and peak to current level (mn)
(Click on image to enlarge)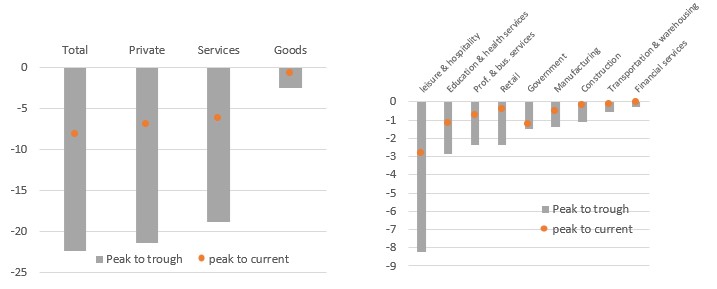 Sources: Macrobond, ING
This poor outcome was confirmed by the rising unemployment rate to 6.1% from 6.0% (consensus 5.8%) – remember that this works off a separate survey (payrolls asks business, unemployment asks households). We saw worker participation rise by 430k – people returning to the labour market – while employment rose only 328k. Wages, meanwhile rose 0.7% month-on-month versus expectations of zero change, which largely tells us that the jobs that were gained were paid more than the jobs that were lost given the way this survey is constructed.
Disclaimer: This publication has been prepared by the Economic and Financial Analysis Division of ING Bank N.V. ("ING") solely for information purposes without regard to any ...
more