US Jobs Bounce, But We Need More Workers
An upside surprise for US jobs in June, but there remain 6.7mn fewer people in work versus pre-pandemic levels. The demand for workers is obvious, but major supply issues are making life difficult for corporate America. Compensation is rising and will add to inflation pressures that will likely lead to an earlier Federal Reserve policy response.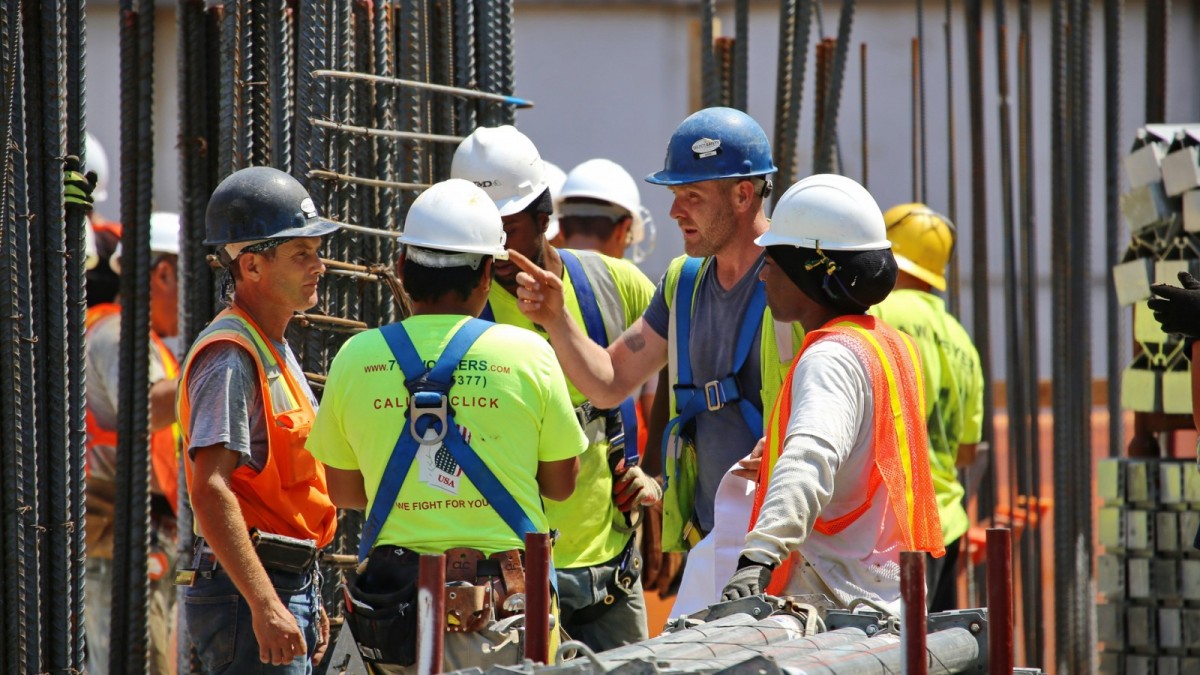 Jobs post decent gain, yet unemployment rises
The US economy saw 850,000 jobs created in June, above the 720,000 consensus and the strongest gain since the 1.58mn figure posted last August. There were also a net 15,000 upward revisions to the past two months with gains broadly spread across sectors.
This is undoubtedly a better than expected outcome, which could have been helped by the surge in the student workforce now that the summer holiday season is upon us. We all know companies are desperate for staff and students could have certainly helped to fill gaps.
Private payrolls rose 662,000 versus expectations of 615,000 with leisure and hospitality recording a 343,000 rise, trade and transport was up 99,000 and manufacturing increased 15,000. There was, however, a third consecutive fall in construction employment (and the fourth fall in the past five months), which is a surprise given the decent activity data from the sector. Financial services reported a 1,000 fall after a 3,000 decline in May. Government workers increased by 188,000, which could be related to seasonal adjustments as normally workers would be laid-off with school closures, but given remote teaching, this won't have happened to the same degree this year.
That said, the household survey was softer. It reported that employment actually fell 18,000 and with the labor force increasing 151,000 this meant that the unemployment rate rose to 5.9% from 5.8% - worse than the consensus 5.6% prediction.
Peak to trough and peak to current employment changes by sector (000s)
(Click on image to enlarge)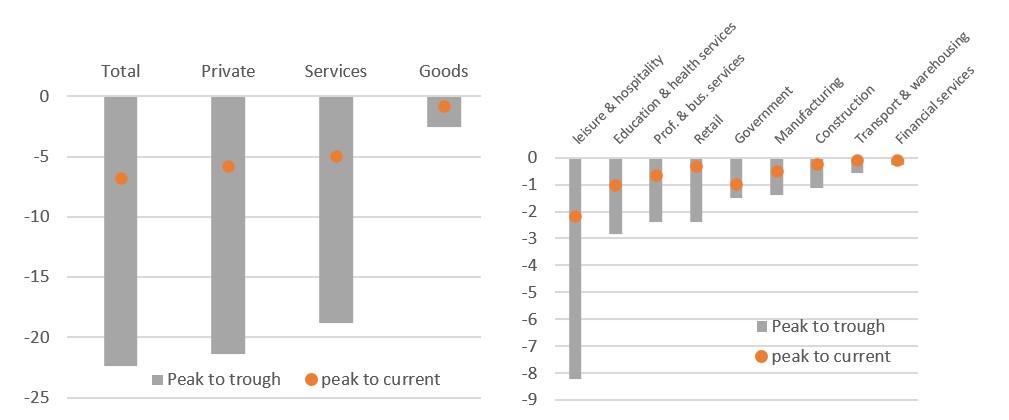 Source: Macrobond, ING
Moreover, we have to remember that total US nonfarm payrolls remains 6.764mn below the level of February 2020 with every major sector still in deficit versus that pre-pandemic starting point. While the economy has almost certainly made back all the lost output in the second quarter, there is still a long way to go before the labor market has fully healed.
Disclaimer: This publication has been prepared by the Economic and Financial Analysis Division of ING Bank N.V. ("ING") solely for information purposes without regard to any ...
more