US Household Wealth Hits Record $130 Trillion As "Top 1%" Have Never Been Richer While Poor Drown In Debt
(Click on image to enlarge)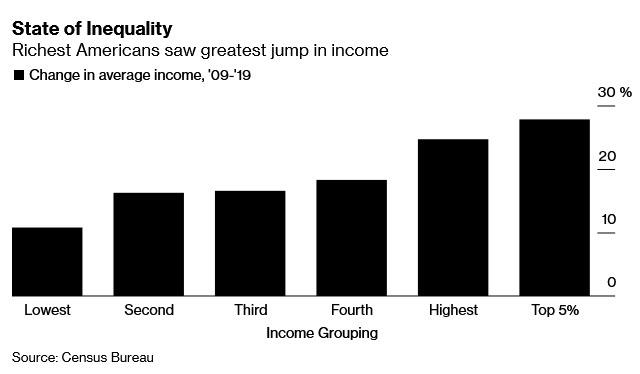 A separate breakdown of the change in net worth, as also discussed previously, one which looks at median net worth by age of head (of household) shows that the oldest Americans - those 65 and older - have seen gains in their net worth by over 60%, while everyone else is either flat or down!
(Click on image to enlarge)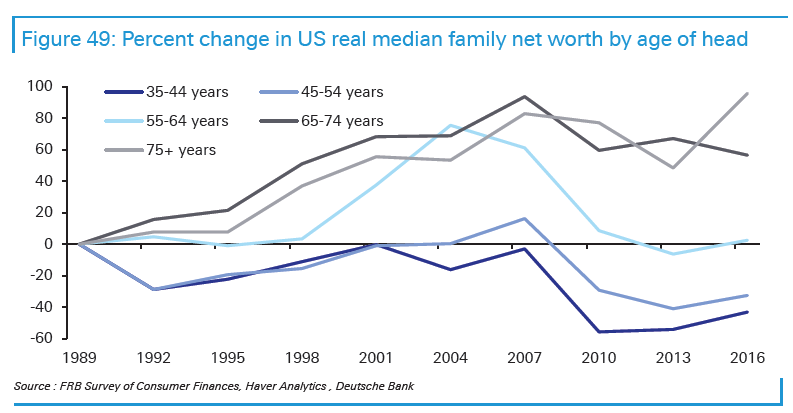 This underscores just how endemic poverty is in America, even in times of economic expansion. While incomes have increased, so has the cost of living, with consumer prices rising 20% since 2009. Meanwhile, while financial assets - those which have grown the most in the past decade - soaring thanks to the Fed's generous monetary policy and benefiting those who own financial assets, this turns out to be a tiny sliver of the population. In the CBO's latest, if somewhat dated, Trends in Family Wealth analysis published in 2016, the budget office showed a breakdown of the net worth chart by wealth group, which sadly shows how the "average" American wealth is anything but, and in reality most of that $100 trillion belongs to just 10% of the US population. The distribution has only gotten worse since then.
(Click on image to enlarge)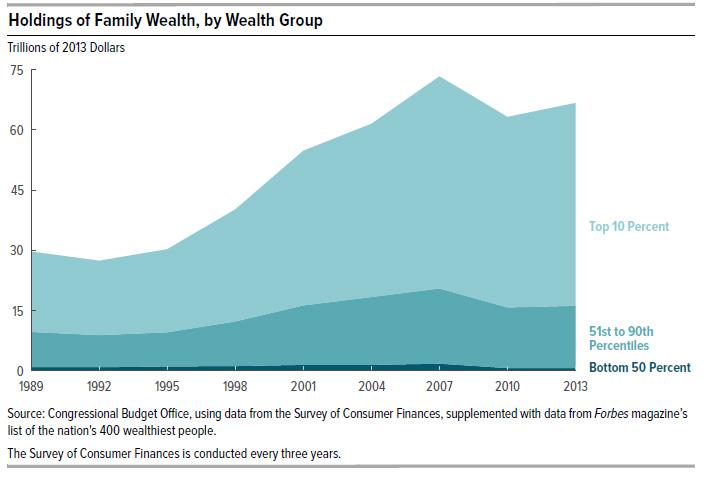 Here is how the CBO recently explained the wealth is distributed:
In 2013, families in the top 10 percent of the wealth distribution held 76 percent of all family wealth, families in the 51st to the 90th percentiles held 23 percent, and those in the bottom half of the distribution held 1 percent.
Average wealth was about $4 million for families in the top 10 percent of the wealth distribution, $316,000 for families in the 51st to 90th percentiles, and $36,000 for families in the 26th to 50th percentiles. On average, families at or below the 25th percentile were $13,000 in debt.
In other words, roughly 75% of the $7.6 trillion increase in assets went to benefit just 10% of the population, who also account for roughly 76% of America's financial net worth. It also means that just 10% of the US population is worth roughly $90 trillion, while half of the US population was virtually no wealth, and if anything it is deeply in debt.
(Click on image to enlarge)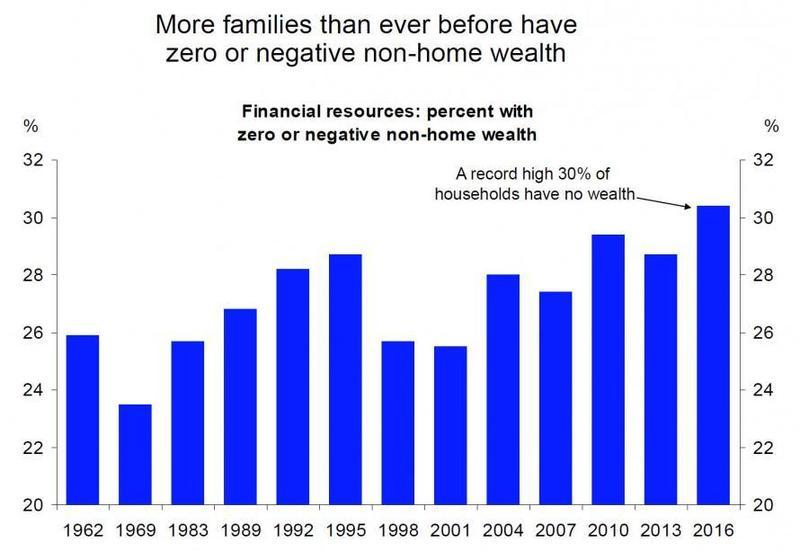 Even worse, when looking at how wealth distribution changed since the 1980s, an even more dire picture emerges: family wealth grew at significantly different rates for different segments of the U.S. population. In 2013, for example:The wealth of families at the 90th percentile of the distribution was 54% greater than the wealth at the 90th percentile in 1989, after adjusting for changes in prices.
Disclaimer: Copyright ©2009-2021 ZeroHedge.com/ABC Media, LTD; All Rights Reserved. Zero Hedge is intended for Mature Audiences. Familiarize yourself with our legal and use policies every time ...
more