US Household Wealth Hits Record $130 Trillion As "Top 1%" Have Never Been Richer While Poor Drown In Debt
As GDP continued to recover in the third quarter, the ratio of nonfinancial debt to GDP moved down further. In the second quarter, the ratio had spiked, driven by the drop in GDP and the expansion in federal debt related to the fiscal stimulus.
(Click on image to enlarge)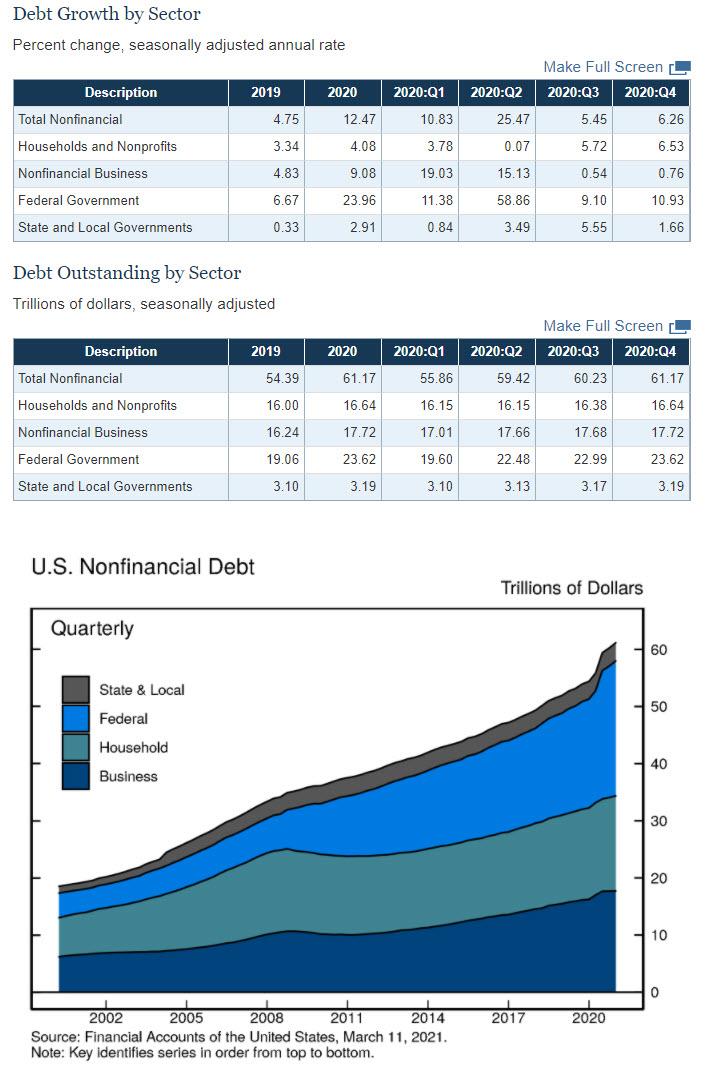 Looking at the various components of nonfinancial business debt, nonmortgage depository loans to nonfinancial business declined $118 billion, reflecting forgiveness of loans extended under the Paycheck Protection Program, or PPP, and weak loan origination. Nonmortgage depository loans had expanded notably over the first half of 2020 as firms tapped their lines of credit at banks and PPP loans were disbursed. Partly offsetting the decline in nonmortgage bank loans, corporate bonds continued to increase, although at a slower pace than in the second and third quarters.
(Click on image to enlarge)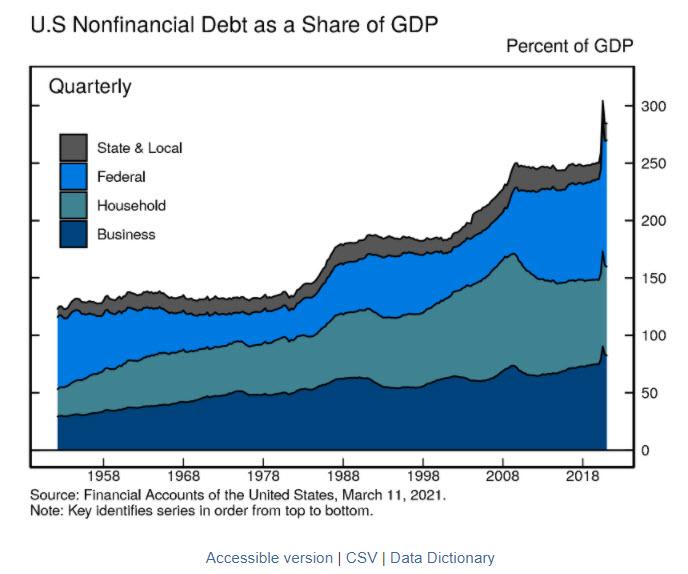 Overall, outstanding nonfinancial corporate debt was $11.1 trillion. Corporate bonds, at roughly $6.5 trillion, accounted for 59% of the total. Nonmortgage depository loans were about $1.1 trillion. Other types of debt include loans from nonbank institutions, loans from the federal government, and commercial paper.
The nonfinancial noncorporate business sector consists mostly of smaller businesses, which are typically not incorporated. The nonfinancial noncorporate business debt was $6.6 trillion, of which $4.6 trillion were mortgage loans and $1.6 trillion were nonmortgage depository loans.
(Click on image to enlarge)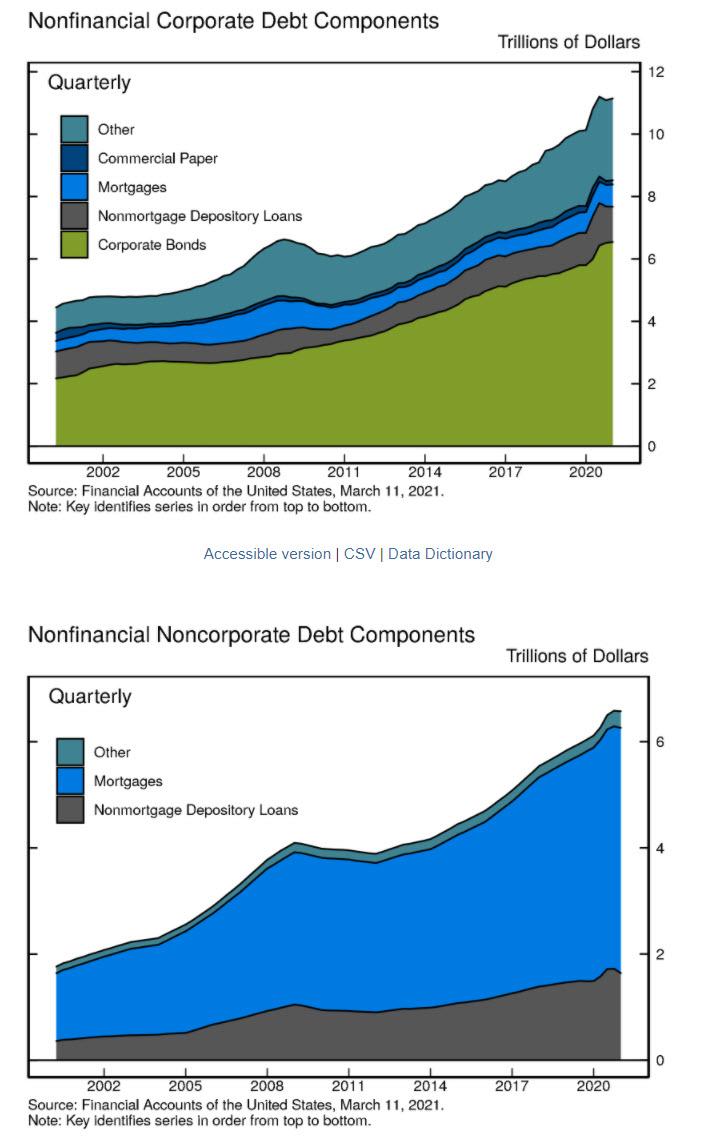 The bottom line is that (especially if one ignores the debt - which clearly will be monetized or hyperinflated by the Fed before it all comes crashing down) the US economy has never been stronger. And while it would be great news if wealth across all of America had indeed risen as much as the Fed claims, the reality is that there is a big catch: as shown previously, virtually all of the net worth, and associated increase thereof, has only benefited a handful of the wealthiest Americans.
According to a record Census Bureau report, over the past decade, during an economic expansion that benefited most Americans, the richest made out the best. In fact, the CB found that the top 5% of households - those making $451,122 on average last year - have seen their inflation-adjusted incomes jump 28% since 2009.
The gain - which helped push inequality to the widest in decades - compares with a mere 11% rise for the bottom 20%, whose income rose to about $15,290 from roughly $13,800 a decade ago. Those in the middle groups - who made between $40,600 and $111,100 last year - saw their incomes rise between 16% to 18%, the data show.
Disclaimer: Copyright ©2009-2021 ZeroHedge.com/ABC Media, LTD; All Rights Reserved. Zero Hedge is intended for Mature Audiences. Familiarize yourself with our legal and use policies every time ...
more