US Confidence Slides As Covid And Inflation Fears Rise
The Conference Board measure of confidence has fallen to a six-month low as worries about Covid's resurgence and the impact of inflation on spending power make households more nervous. It looks increasingly likely that consumer spending has stalled in 3Q, but a strong labor market and decent household finances offer hope that this will be temporary.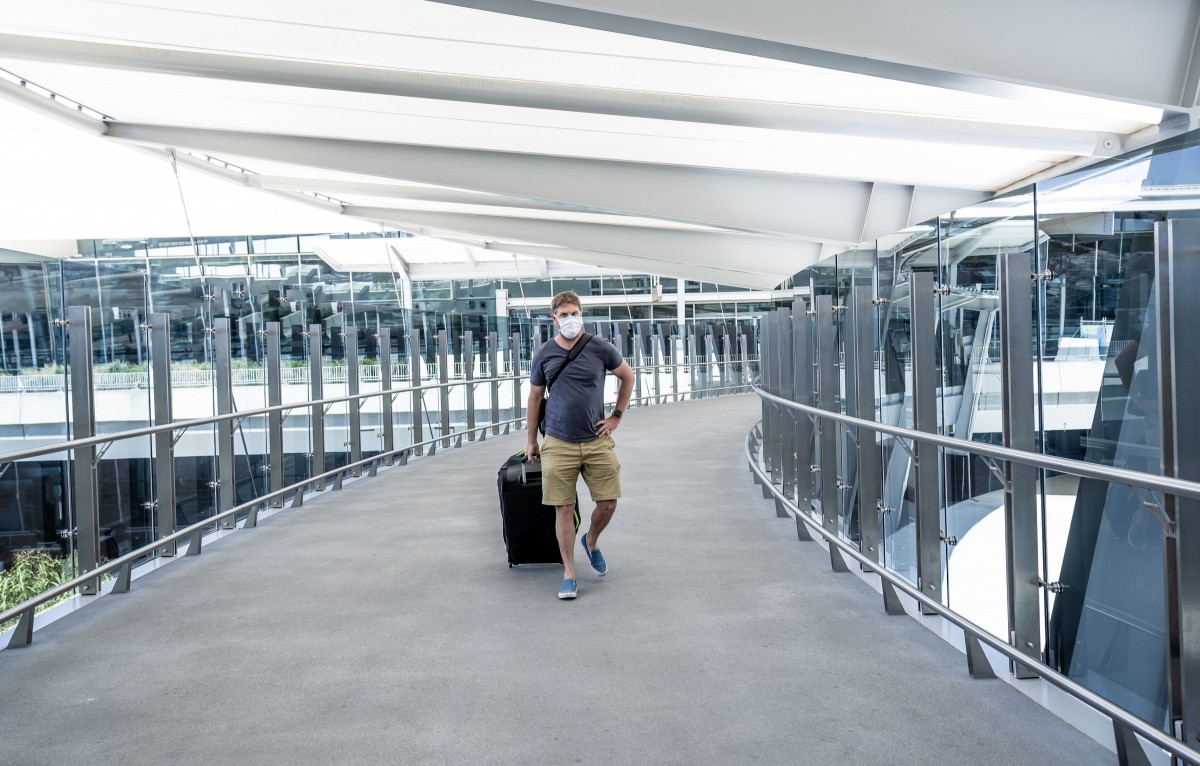 Passenger at a US airport
Covid and inflation make households nervous
Given the August University of Michigan measure of consumer confidence posted the seventh largest individual monthly fall on record we were a little unsure as to why the consensus was looking for only a modest fall in today's Conference board measure of confidence. In the end it dropped from a downwardly revised 125.1 to 113.8 – well below the 123 consensus.
As the chart below shows in relative terms it isn't as bad an outcome as the University of Michigan measure, but it still tells us that the resurgence of Covid and higher inflation readings are making consumers much warier. This was particularly evident in the expectations component that fell 12.4 points while current conditions fell a more modest 9.9 points.
US consumer confidence measures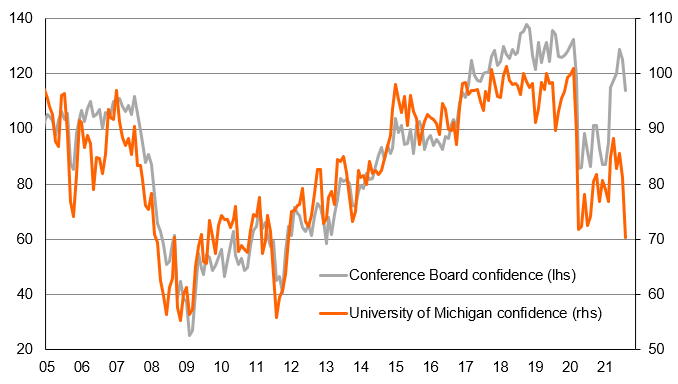 Source: Macrobond, ING
Spending set to slow
The regional breakdown also has some interesting outcomes. East South Central America, where there have been some major Covid hotspots saw the biggest declines in confidence (24 points). West South Central and the Mountain region of the US actually saw confidence rise! Most other areas fell broadly in line with the national average.
We can already see a slowdown in restaurant bookings and air passenger traffic and this suggests less leisure and hospitality activity in general as people's movement slows in response to Covid case increases. Meanwhile, inflation expectations have risen as a response to higher gasoline and food prices and this is sapping confidence as households worry about their spending power. Expectations for car, home, and appliance buying all declined this month.
Disclaimer: This publication has been prepared by the Economic and Financial Analysis Division of ING Bank N.V. ("ING") solely for information purposes without regard to any ...
more