US Auto Sales Plunged In Q2 With GM, Toyota, & Fiat Suffering 30% Drops In Sales
U.S. vehicle sales for major manufacturers like Toyota, General Motors, and Fiat were all slaughtered in the second quarter of 2020 as the U.S. deals with the brunt of the economic impact from Covid-19 - while already in the midst of an auto recession that we had written extensively about heading into 2020.
Sales for all three of those manufacturers were down more than 30% in the second quarter, mostly in-line with Wall Street's predictions. Nissan, Hyundai, and Porsche also suffered major drops in sales between April and June, according to CNBC.
Edmunds had predicted a 34% drop in sales for the second quarter, which is expected to be the worst quarter of the year due to the pandemic. GM's sales fell 34% on the nose, Fiat's sales fell 38.6% and Toyota's numbers fell 34.6%.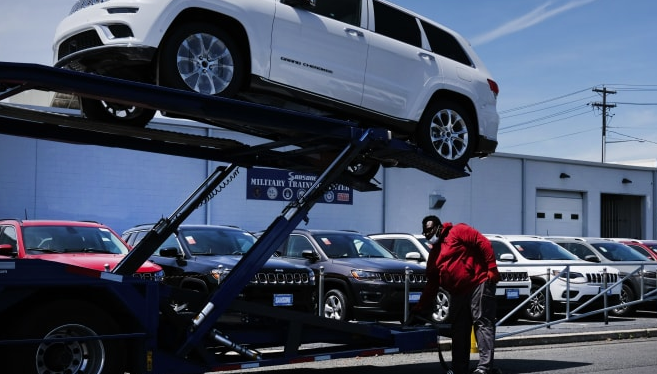 Nissan's reported Q2 sales plunged 49.5% and Hyundai's sales fell 23.7%, including a 21.9% plunge in June. Volkswagen posted a 29% decline in sales and sold under 70,000 vehicles in the quarter. Porsche sales fell 19.9%.
Pickup trucks were a silver lining for both GM and Fiat in the quarter. Kurt McNeil, GM's U.S. vice president, sales operations, said: "GM entered the quarter with very lean inventories and our dealers did a great job meeting customer demand, especially for pickups. Now, we are refilling the pipeline by quickly and safely returning production to pre-pandemic levels."
Jeff Kommor, head of U.S. sales for Fiat Chrysler, cited fleet sales as being a problem. Many of those sales have been "canceled or delayed" he said.
Similarly, Bob Carter, executive vice president of sales for Toyota Motor North America, also spoke to CNBC about fleet sales being a problem: "Retail consumers are coming out looking for cars and trucks. What hasn't yet returned to the auto industry is the fleet commercial buyer, particularly rental car. Those sales continue to be suppressed at about 20%."
Disclosure: Copyright ©2009-2020 ZeroHedge.com/ABC Media, LTD; All Rights Reserved. Zero Hedge is intended for Mature Audiences. Familiarize yourself with our legal and use policies every time ...
more