E

Tuesday Talk: Let Us Eat Chocolate
With the rise in economic activity the global supply chain is slowly returning to "normal" in fits and starts. Some commodities are in short supply while inventories of others are flush. Some of this is due to weather and some to shipping. In a word "normal" or almost normal. The stock markets continue to review this return to activity positively, seemingly anxious to begin the much touted "roaring twenties", but concerns about the cost of Biden's infrastructure plan and commodity and money supply induced inflation have been reflected in some minor retreats from index highs.
Monday, the S&P 500 closed up 11.5 points at 4,193, the Dow Jones Industrials closed up 238 points at 34,113, while the Nasdaq Composite closed down 68 points at 13,985. Currently Nasdaq 100 futures are down 293 points at 13,599, Dow futures are down 269 points at 33,844 and S&P futures are down 48 points at 4,144.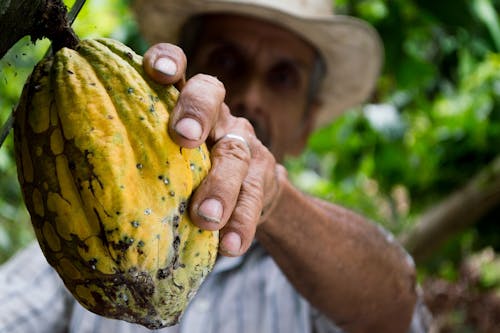 TalkMarkets contributor James Roemer writing in a TM exclusive entitled, Why Cocoa Prices May Remain In A Bear Market For A While notes that while world weather conditions maybe causing concern for corn, this is certainly not the case for cocoa.
"Cocoa prices have been hurt by COVID demand worries, but also by a big La Nina type crop that poses little threat of any supply squeeze. This is in contrast to corn, soybeans, and soon-to-be coffee where tighter global stocks and recent weather problems have resulted in price rallies, particularly in grains. "
"As COVID ends and global demand increases cocoa prices could see some occasional buying. However, to garner a major bull market, this will take a supply deficit in 2021. Cocoa has a long history of rallying during an El Nino, as crops can be hurt by dry weather. However, during neutral or La Nina conditions, 70% of the time, cocoa is in a bear market. I expect occasional La Nina conditions to continue preventing any major supply disruption. This is in contrast to coffee where I am watching Brazil weather and some global weather problems."