Trump Versus The Dollar, Round 2
President Trump has blamed trade for working class woes, disappearing manufacturing jobs and offshoring companies. He has mostly singled out bad trade deals as the main culprit, but lately he has also turned on the strong dollar.
He indeed has a point: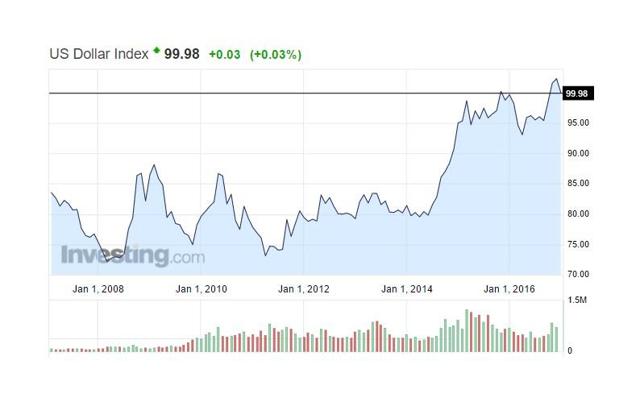 With the president speaking out against the strong dollar, this looks like a break from previous US policy, which is either benign neglect or Rubin's "a strong dollar is good for the US" mantra. Trump speaking out in public had an immediate effect on the dollar, but without policy action to back it up, that isn't likely to last.
Continue reading on Seeking Alpha.