Royal Caribbean Only Accepts Vaccinated Passengers On Next Caribbean Cruise
Royal Caribbean International (RCL) is taking a page from some airlines' books and implementing a COVID-19 passport for all passengers and crew on their next journey to the Caribbean in June. But here's the thing: all passengers and staff must be fully vaccinated before entering the vessel.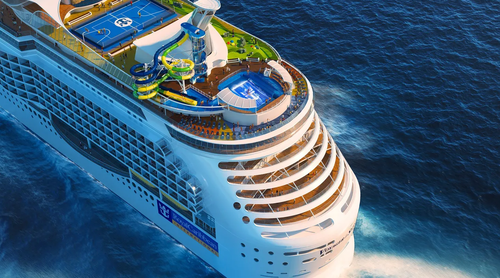 Unlike airlines that require passengers to get vaccinated or at least have a negative COVID-19 test, Royal Caribbean's June sail from Nassau in the Bahamas requires all adults to be vaccinated before entering the vessel. However, there's an exception, children under the age of 18 with a negative COVID-19 test are allowed to board.
The good news for Americans seeking the vaccine is that President Joe Biden stated last week that he wants vaccines to be available to all Americans by May 1. Michael Bayley, president and CEO of Royal Caribbean International, who was quoted by USA Today, said the cruise liner is excited to finally have a vessel sail in the Caribbean "gradually and safely."
'The vaccines are clearly a game-changer for all of us, and with the number of vaccinations and their impact growing rapidly, we believe starting with cruises for vaccinated adult guests and crew is the right choice,' Bayley said.
Royal Caribbean also announced its sister line, Celebrity Cruises, will begin sailing on June 5. The Celebrity Millennium will sail from St. Maarten on a week cruise with vaccinated crew and passengers, except passengers under 18 who must have a negative test.
'Returning to the Caribbean... marks the measured beginning of the end of what has been a uniquely challenging time for everyone,' said Lisa Lutoff-Perlo, CEO of Celebrity Cruises, a division of Royal Caribbean, who Reuters quoted.
Former Prime Minister Tony Blair recently said the "world is moving in this direction," adding that he couldn't see another way of this," while referring to immunity passports. Blair has previously said that vaccine passports are inevitable and that "It's going to be a new world altogether."
Disclaimer: Copyright ©2009-2021 ZeroHedge.com/ABC Media, LTD; All Rights Reserved. Zero Hedge is intended for Mature Audiences. Familiarize yourself with our legal and use policies every time ...
more