Ultra-High-End Shopping Explodes As Wealthy Splurge On Luxury Goods
Online luxury sales at auction houses and other resellers are booming this year thanks to the virus pandemic keeping wealthy folks secluded at their countryside estates as they wait out the virus storm.
Christie's auction house has recorded a monstrous 200% increase in the number of digital sales for luxury goods for November and December, reported Bloomberg.
"This year, we've seen a 200% increase in the number of [online] sales," for November and December, said Caroline Ervin, ahead of e-commerce for Christie's jewelry department.
Last year, in the same November/December stretch, Christie's only hosted four online luxury sales with sales estimated around $95 million. This year will be 12, with sales estimated to be around $40 million, a 322% increase.
"It's just a response to the market," Ervin said.
Sotheby's, another auction house, is hosting live digital auctions through December. It said the year-over-year volume of online sales has already quadrupled and quintupled its total, which stands around $150.5 million. Of that amount, $79.7 million has been online jewelry sales - nine times greater than last year - and $41.95 million, or five times as much as 2019, for watch sales.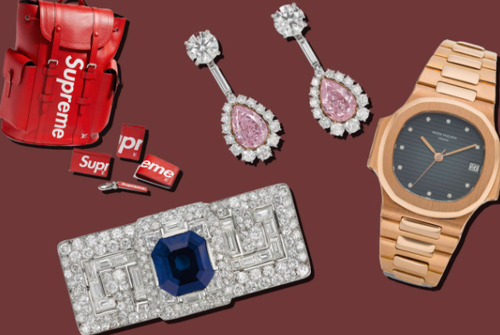 In less than one year, the traditional model of auction houses with a crowd of wealthy spectators bidding on luxury goods, such as fine art and wine, has been upended because of indoor capacity restrictions. The rich are becoming more comfortable in their countryside estates, bidding on expensive items on live auction sites, like Christie's and Sotheby's.
Another auction site for luxury goods, 1stDibs, which sells high-end furniture for interior design, fine art, and jewelry, has seen gross merchandise value rise year-over-year by 30% for the ten months since the beginning of the pandemic.
In the last couple of months, David Rosenblatt, 1stDibs's chief executive officer, said there's been "an acceleration in growth" in terms of online auctions.
Disclaimer: Copyright ©2009-2020 ZeroHedge.com/ABC Media, LTD; All Rights Reserved. Zero Hedge is intended for Mature Audiences. Familiarize yourself with our legal and use policies every time ...
more