This Time Is Different? Consider Quantifying Subjective Priors
This time is different.

--John Templeton
"This time is different," is a sentiment that leads many investors to stray from using data analysis in their investment decision process and more towards discretionary judgment. The logic as to why data analysis techniques may not apply to "different" situations is often framed in the following way:
These particular set of conditions have never occurred before, therefore no historical data points are relevant to verify my strategy.
This opinion is technically true. The market on a given day is not exactly like any historical data point. If an investor's viewpoint is that previous data points are only valid if collected in identical conditions as the present scenario, then that investor cannot use historical data to validate (or invalidate) their trade hypothesis.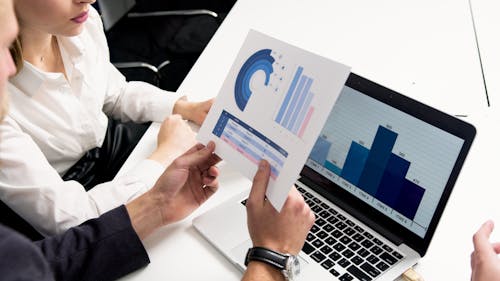 Image Source: Pexels
But herein lies the problem: market conditions are always unique. Let's go to the absolute extreme so we can see that even in an unrealistic scenario, we would still see different market conditions.
In this theoretical situation, there are two straight days where there are no earnings reports and no financial metrics that are released. There is no news globally that is significant in any sector that could remotely impact the markets. Even the behavior of the market itself is identical from day 1 to day 2. Similarly, all asset classes have identical behavior from day 1 to day 2. We can say the market volume is also steady from day 1 to day 2.
It doesn't matter what the market movement is; it can stay the same, it can drop, it can rise. When faced with the question, "Are the market conditions identical to what there were prior to day 1?", the answer is "no." It matters that the market has behaved in a particular way for two days, as opposed to one day. The very sequence of events creates a unique scenario, even if all other variables have remained constant.
This example is meant to demonstrate a simple lesson: if we cannot use data analysis when a situation is "unique", as it disqualifies all historical data points, then we can never use data analysis, as a situation is always "unique."
Below is a sample performance of a strategy that has three distinct stages: the period prior to utilization of the strategy, with which its performance justified its usage, the first stage in which the strategy performed well, and the most recent stage in which the performance has been poor, which ends in the present. In the backgrounds of the performance are "x" and "-" symbols, which represent market conditions that are present at the time.
The results are hypothetical results and are NOT an indicator of future results and do NOT represent returns that any investor actually attained. Indexes are unmanaged, do not reflect management or trading fees, and one cannot invest directly in an index.
Viewing this chart qualitatively leaves it wide open to interpretation. With the benefit of hindsight, an investor can deduce multiple reasons as to why their strategy is not working in Stage B. "This works best when there is a higher concentration of 'x', as it was prior and in Stage A." This is clear from the chart above to true. Similarly, "the strategy doesn't perform as well when the amount of '-' is present, so I should take the strategy off now", is also a reasonable statement.
Disclaimer: Performance figures contained herein are hypothetical, unaudited and prepared by Alpha Architect, LLC; hypothetical results are intended for illustrative purposes only. Past ...
more