This Company Is The Biggest Short In The Market
A company's management and board of directors have a fiduciary duty to maximize shareholders' wealth and protect their capital.
With the price of Bitcoin spiking recently to new highs, Bitcoin fever is spreading fast. It's no surprise that the below-average trader who always jumps on the latest craze is buying Bitcoin now.
But it is shocking that CEOs of publicly traded companies are purchasing billions of dollars' worth of Bitcoin with their shareholders' capital.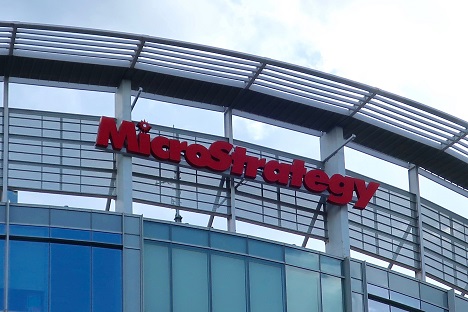 MicroStrategy (Nasdaq: MSTR) is all-in on Bitcoin.
Last year, it said it planned to use Bitcoin as its primary treasury asset.
That is simply irresponsible.
Bitcoin is billed as an alternative currency. But the reality is that no one uses Bitcoin for transactions. Perhaps someday in the future that will happen, but not now.
At the end of 2020, MicroStrategy had $60 million in cash versus $4.5 billion in Bitcoin today. That is insane.
There's nothing wrong with diversifying outside of the U.S. dollar, but holding 99% of your "cash" in Bitcoin is hardly diversification.
Because the bet has worked out so far with Bitcoin at new highs, no one is complaining. But would investors feel the same way if the company were putting all of its money into gold, Turkish lira or millions of pounds of marijuana?
At least you could turn the marijuana into cash…
If MicroStrategy needed to unlock the value of its Bitcoin holdings and sold, it would drive the price sharply lower.
"It's a Dessert Topping and a Floor Wax"
MicroStrategy expanded its corporate mission to include acquiring and holding Bitcoin.
In other words, it went from being a business intelligence company that provides analytics to companies – you know, a real business – to a business intelligence company that also gambles on Bitcoin as part of its corporate strategy.
The resources that are being diverted to gaming Bitcoin should instead be used to grow its business and serve customers.
Disclaimer: Nothing published by Wealthy Retirement should be considered personalized investment advice. Although our employees may answer your general customer service questions, they are not ...
more