The Zen Ten Letter
As many of you know, every December I publish a list of stocks that I believe will outperform the market over the next year. I don't change the list except for mergers or takeovers.
In case you missed it, here are my top stock picks for 2021. They're off to a fast start this year, up 11.2% vs. 3.1% for the S&P 500.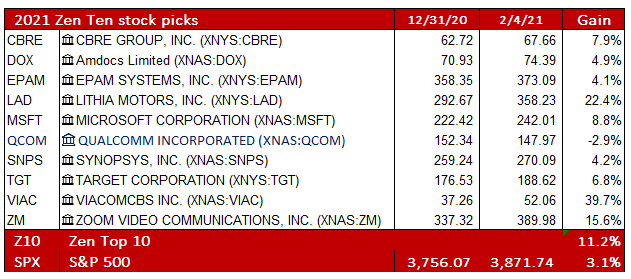 I'm gratified that the Zen Ten is off to a good start this year, but we can't assume that this outperformance will continue. We can assume that these are solid stocks with above-average potential.
2021 YTD performance of all our model portfolios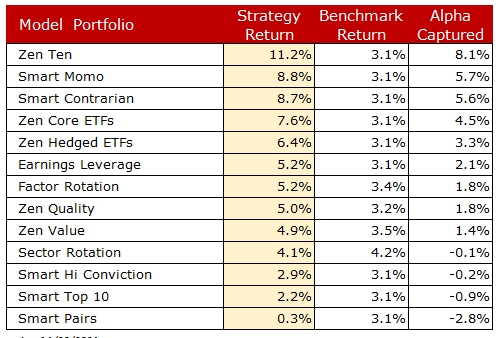 The 10 year performance of all our model portfolios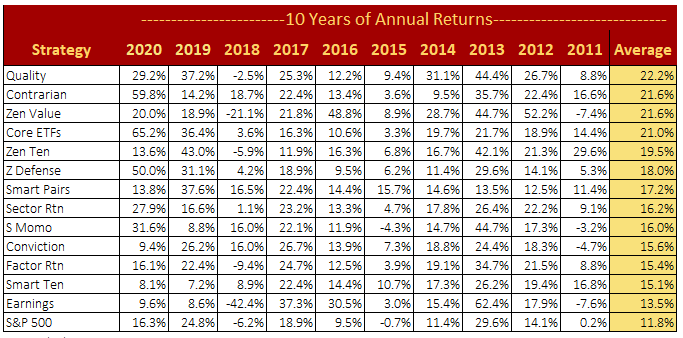 Stay tuned for further updates as the year unfolds. I won't publish updates every week, but I will let you know when something meaningful happens in the market, or in these ten stocks.