The US Government Is $27.7 Trillion In Debt
In case you were wondering how much debt the United States Government has, the US National Debt is currently $27,757,050,324,231. Wait, now it's $27,757,053,878,734. Wait, now it's … Well, you get the picture.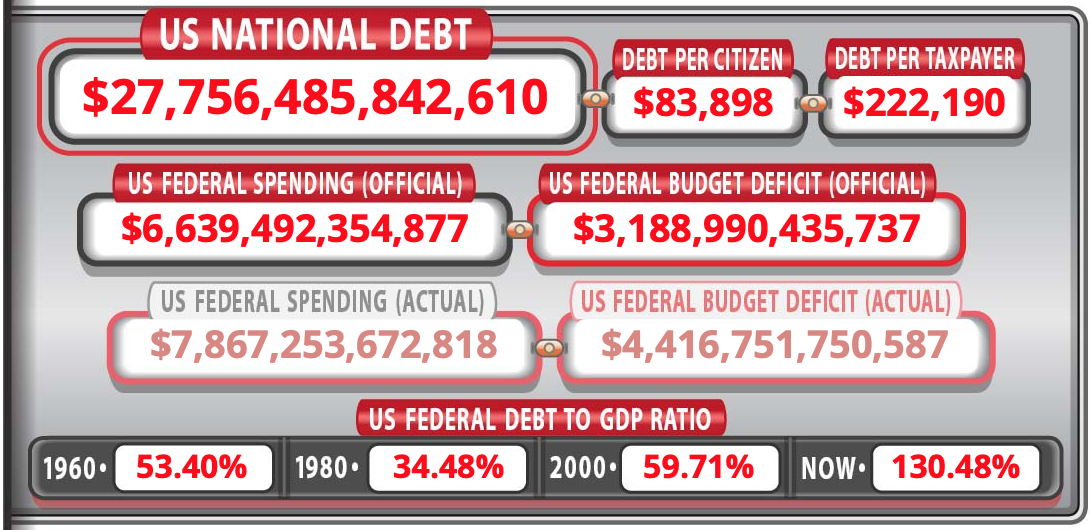 This works out to $222,190 per taxpayer.
The official US Federal Budget Deficit is $3,189,077,654,398 and counting. But the Actual US Federal Budget Deficit is $4,416,873,096,231 and counting.
Disclaimer: This article is designed to provide information. It is provided with the understanding that neither the author nor the publisher is engaged in rendering legal, accounting, ...
more