The TikTok "Hit It, Get It" Stock Market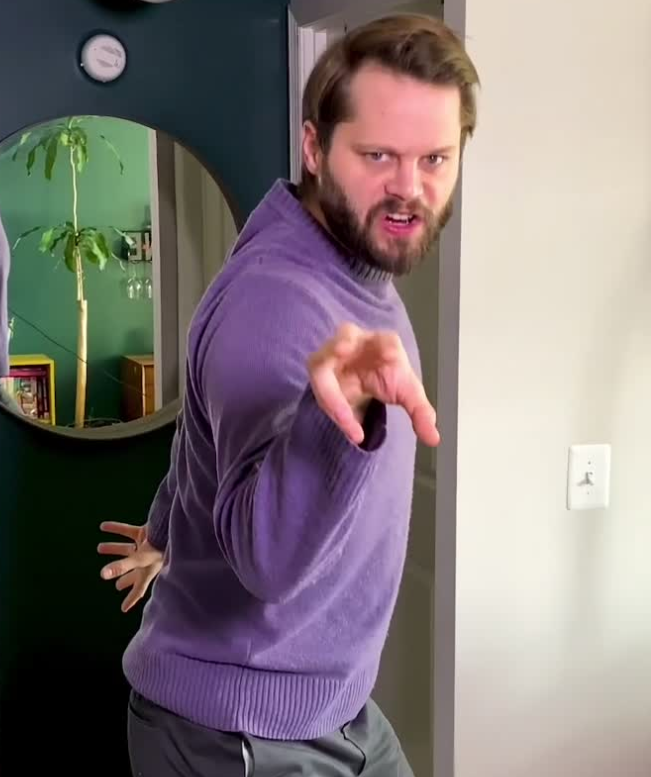 This week we chose an unconventional song to embody the theme of our article (and the Stock Market). It comes from a trending song on TikTok with the following lyrics:
Hit It, Hit It, Hit It, Hit It,

Get It, Get It, Get It, Get It…
We are going to talk about these lyrics in the context of sector rotation and rally opportunities "under the surface," but this innovative Tik Tokker used the song to display his exuberance over the latest JNJ vaccine news: Watch Directly on TikTok (Very Funny)!
On Tuesday, I was on Fox Business – with Liz Claman – on the Claman Countdown. Thanks to Liz and Jacqueline D'Ambrosi Scales for having me on.
In the first part of the segment, we discuss the rate of change in 10 year Treasury yields and its impact on the market. At the end of the segment, we discuss three sectors (and six individual names) that the market is "Hitting" and we're "Getting": Watch Fox Business Interview here.
If you've followed me for any amount of time, you know by now that I like to buy when a group or company is out of favor and sell it when everyone is clamoring for it. We did it with banks and energy in recent months. While the market was "Hitting It" we were "Getting It!"
Here's some of what we've done in Banks, Energy, Defense & Aerospace (you can review all of our past notes and VideoCasts):
(Click on image to enlarge)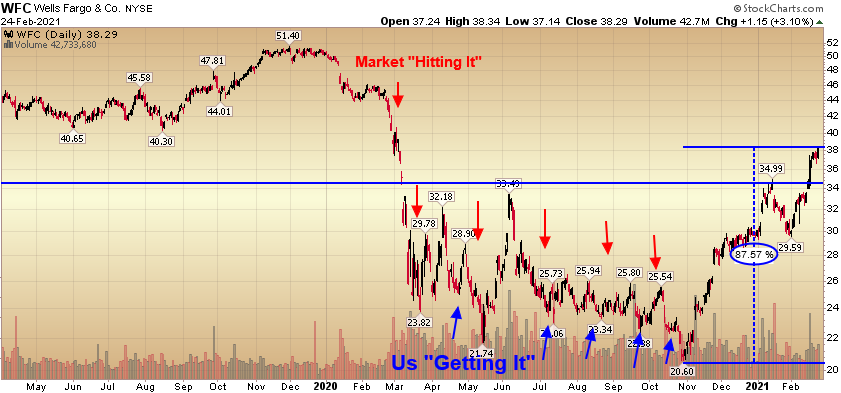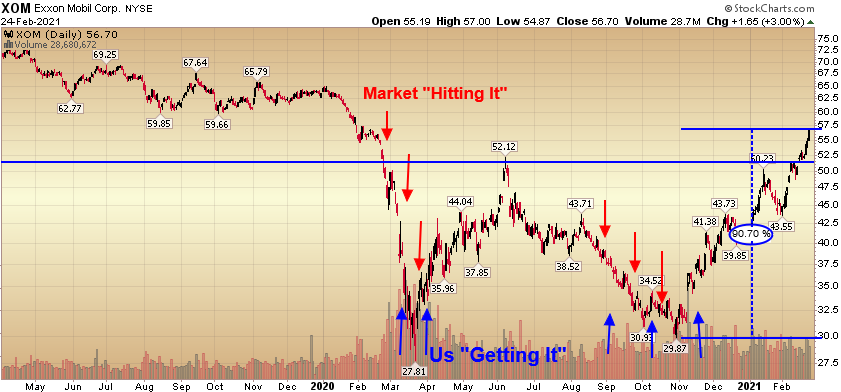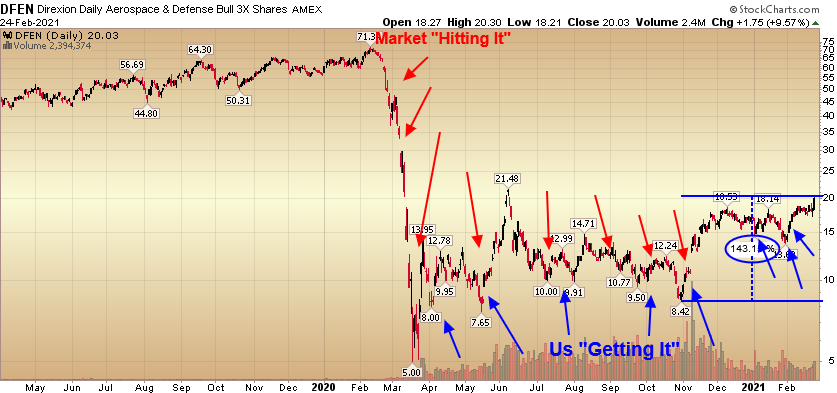 Here's some of what we're doing now (Staples, Utilities, Big Pharma):
(Click on image to enlarge)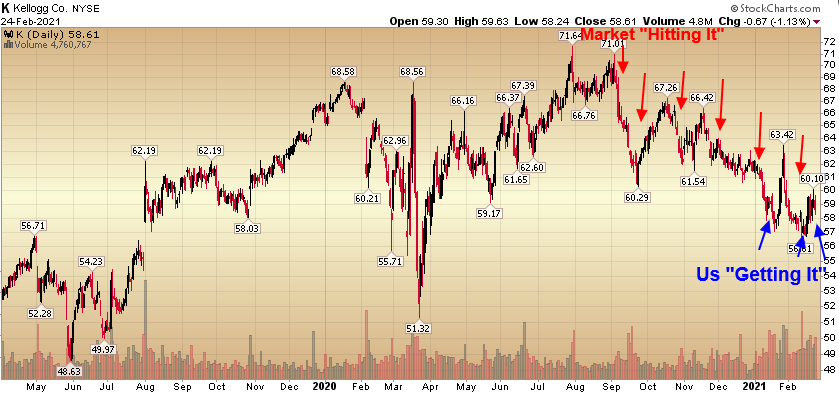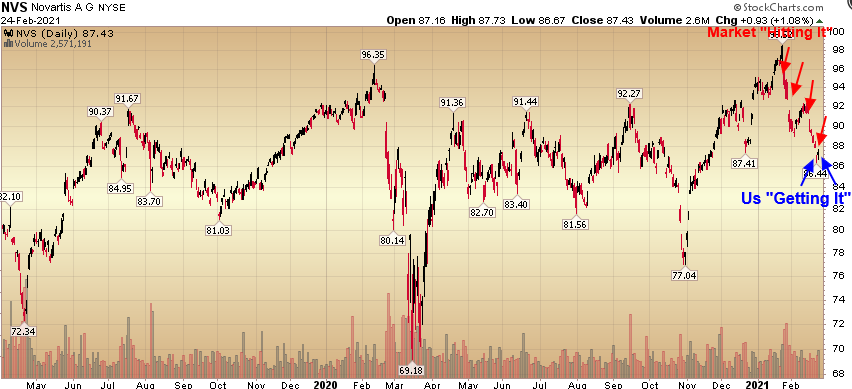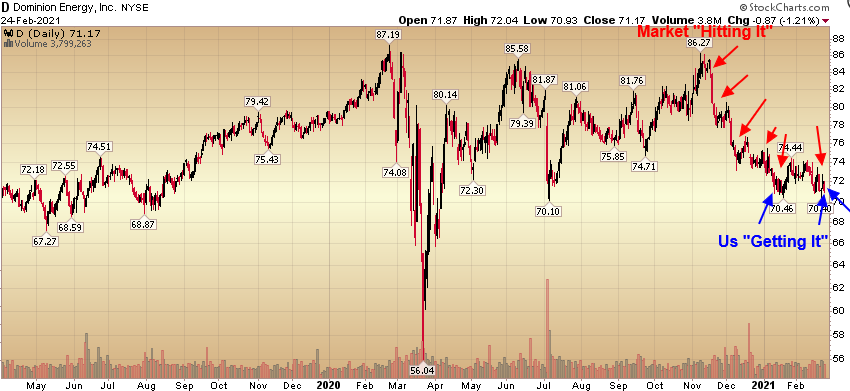 Here are some thoughts around this new focus:
When capital is free, you get a circus of companies with BIG promises and LITTLE(no) profits. We are seeing pockets of that froth in numerous SPACs and profitless IPO companies trading at nosebleed valuations…
With the 10yr Treasury yield increasing ~50% in the past 7 weeks (90bps to 135 bps) and ~170% since August (50bps to 135 bps), the market is coming to the realization that capital has a cost.