The Start Of A Comeback For Leisure & Hospitality
The most important data point we have been studying in this recession has been the number of people permanently laid off. That's because this was a quick recession with many temporary layoffs. If all the job losses were permanent, this would have been a depression. The goal was to limit the number of permanent layoffs until the pandemic ended.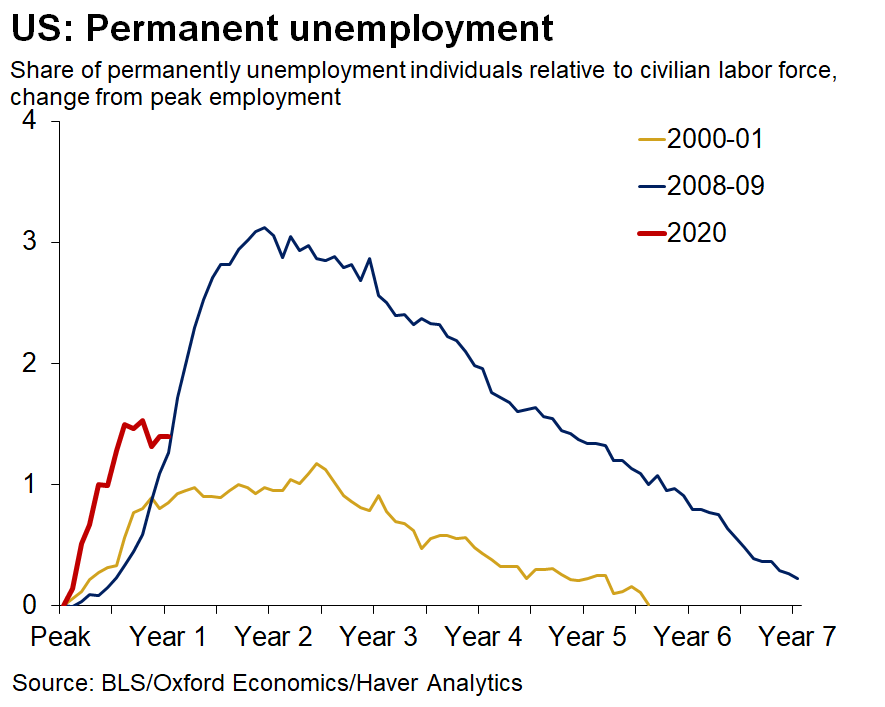 Effectively, the pandemic is under control now, so we will be looking for this total to fall the rest of the year. As you can see from the chart above, permanent layoffs aren't close to the financial crisis peak. They actually fell very slightly in February. This lower peak explains why GDP growth is going to regain all its losses and get back to the pre-trend level. The longer the economy stays down, the harder it is to get back the growth losses because growth compounds. This was a very quick recession. Even though the recession ended last year, the end for a large swath of the economy won't be until the spring. You can say the recession ended in May for the whole economy, but it ended in February/March for the leisure and hospitality industry. The recovery is just starting for the hardest hit areas like hotels and independent restaurants.
Is Crypto The New Paper Gold?
There is never anything truly new when it comes to human psychology. Blockchain is a new technology, but using an asset like this as a 'store of value' is nothing new. The newspaper clipping from the late 1960s describes "paper gold" which is effectively the old bitcoin. Back then, it made much more sense to own hard assets because inflation was in the double digits.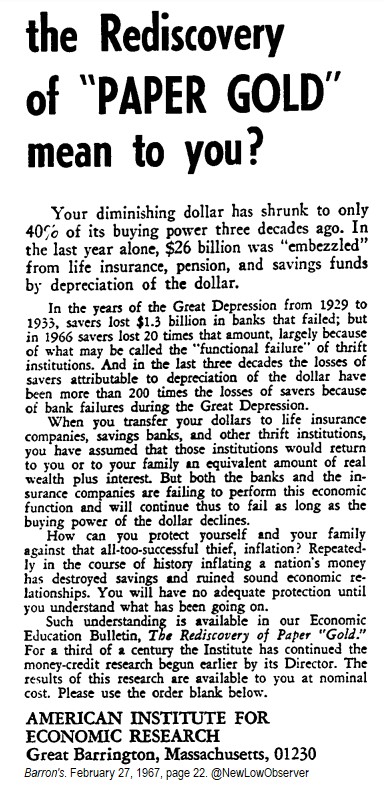 Conclusion
The recession in the leisure and hospitality industry is over due to the vaccinations. This industry created the most jobs in February. West Virginia's 7 day average of new COVID-19 cases has fallen from 1,524 on January 7th to 227 on March 7th. We mention this state because it is one of the leading ones in the vaccination effort. As more states follow in its footsteps, the economy will reopen. We are looking for the number of permanent job losses to fall. Employment should get back to its previous trend by next year. We are excited to see economists project out March job creation as a guide for when the labor market will recover. Bitcoin isn't a new concept in human psychology. There is always a desire to preserve purchasing power.
Disclaimer: The content on this site is for general informational and entertainment purposes only and should not be construed as financial advice. You agree that any decision you make will be ...
more