The Return Of US Corporate Pricing Power
US manufacturers are being flooded with orders and are struggling to cope. Automakers are particularly hard hit as they are acutely suffering from the global semiconductor chip shortage. With order backlogs surging and customer inventories at record lows, we are increasingly confident that corporate pricing power is back.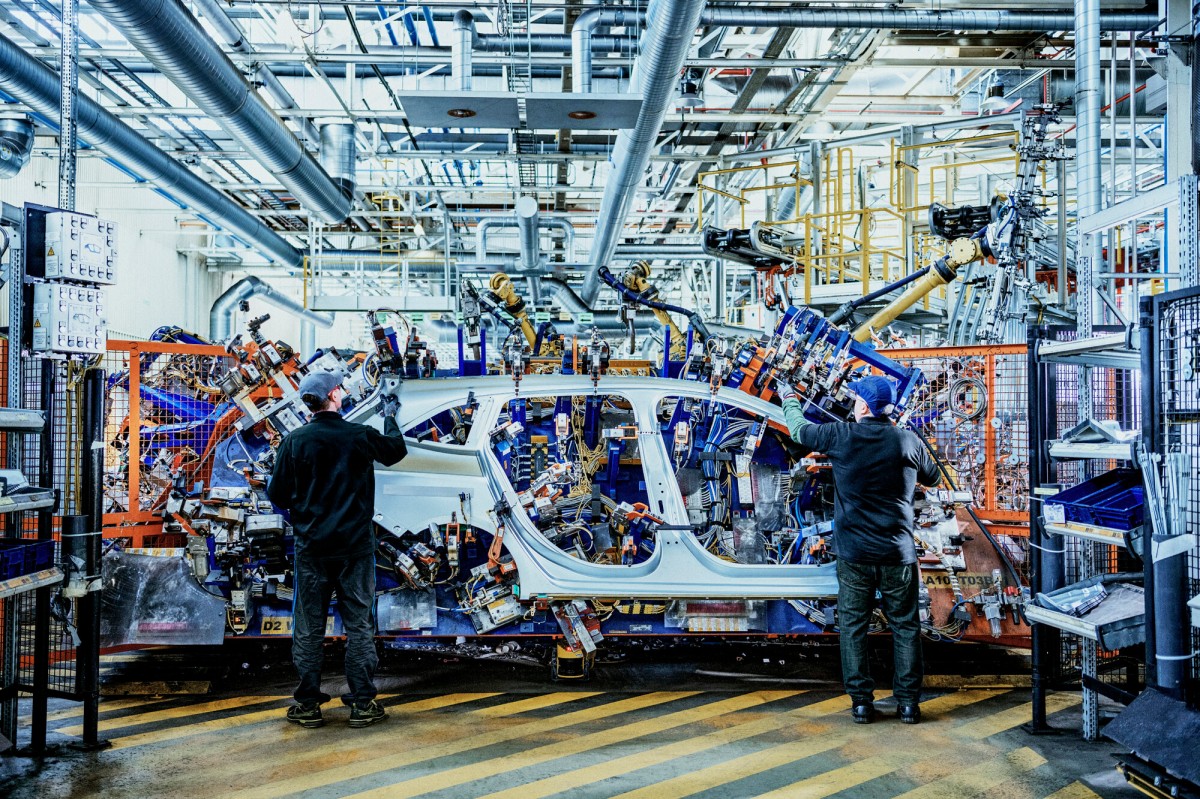 Companies are putting money to work
US durable goods orders may have dropped 1.3% month-on-month in April versus expectations of a 0.8% rise, but we aren't especially worried by this given the weakness is concentrated in transport, which has very specific issues. Moreover, "core" non-defence capital goods orders excluding aircraft rose 2.3% MoM versus expectations of a 1% gain and there were also upward revisions. This is the most important component as it is a good barometer for investment spending and supports a bullish 2Q GDP number (see chart below).
Investment outlook on the up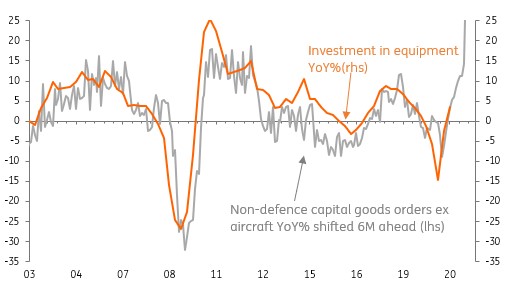 Source: Macrobond, ING
Transport has particular difficulties
We knew that transportation was going to be a drag (-6.7% MoM) given the widely publicized difficulties in the auto sector. The global semiconductor chip shortage has seemingly had a disproportionately large impact on the auto sector given highly efficient just-in-time inventory management – which works fine when you can get hold of your components easily, but less well when there are major supply bottlenecks. If you can't get your chips then the knock-on effect is you order fewer components such as engine components, wheels, etc.
Corporate pricing power = inflation
The rest of the US economy appears under less strain for now and with the ISM new orders component remaining well above 60, the outlook remains very encouraging.
Nonetheless, the inflation threat is never far away with unfilled non-transportation orders continuing to rise sharply. This is also reflected in the ISM report whereby the backlog of orders are rising at record rates with new orders continuing to come in rapidly. At the same time, companies know their customer inventories are at record lows. This underscores a point that we repeatedly make – corporate pricing power is back!
Disclaimer: This publication has been prepared by the Economic and Financial Analysis Division of ING Bank N.V. ("ING") solely for information purposes without regard to any ...
more