The Manufacturing Downturn Compared To 2014-16
In 2014-16, production and non-supervisory employment continued to rise even as hours and production declined. In 2018-19 (as discussed here), all three have declined relative to peak.
(Click on image to enlarge)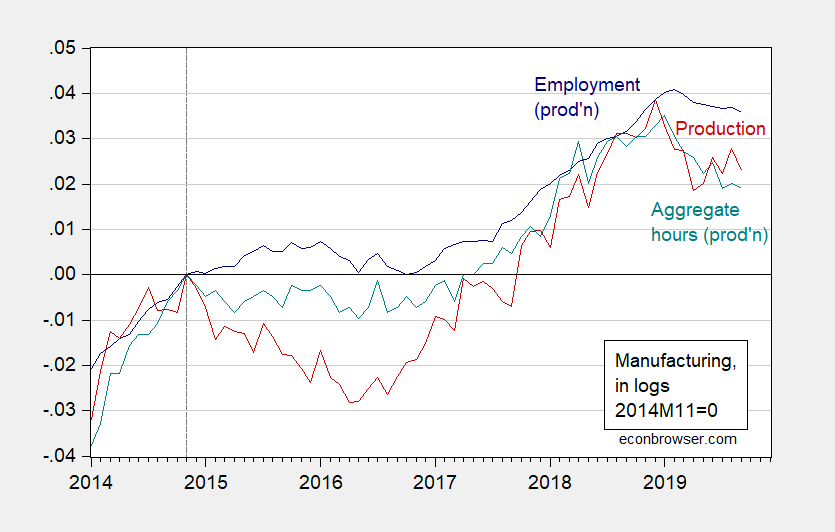 Figure 1: Manufacturing employment – production and nonsupervisory workers (blue), aggregate hours (teal), manufacturing production (red), in logs 2014M11=0. Source: BLS, Federal Reserve Board, via FRED, and author's calculations.