The "Knockin' On Heaven's Door" Stock Market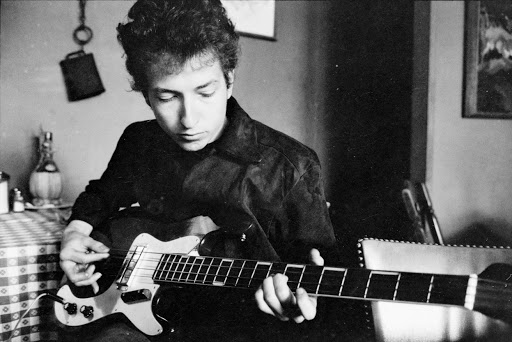 This week we chose Bob Dylan's classic, Knockin' on Heaven's Door; to characterize the current status and sentiment of the Stock Market.
Knock-knock-knockin' on heaven's door
Knock-knock-knockin' on heaven's door
Knock-knock-knockin' on heaven's door
Knock-knock-knockin' on heaven's door
On January 21 I said:
The stock market can correct in TIME or PRICE. While I do think we may push a bit higher first, I expect the market will finally begin to consolidate some gains in coming weeks.
This can be by simply grinding sideways for a month or two to digest the > 75% gains off the March Lows OR more likely get a health pullback. As we have stated in recent weeks, this is the beginning of a new business cycle and it does not pay to get too cute trying to predict the when and how much of a short term correction we will get.
As we saw after a monster rally off the lows in 2009, it did not pay to play the short term pullbacks in 2010 and 2011 – as you may very well have missed out on a decade long bull market run.
We'll be using any weakness that potentially comes our way in Q1 to add more value/cyclical names (themes listed above) to hold for the next 3-5 years…"
"do not underestimate the impact of $10T to solve a $750B problem."
If/when we get some consolidation or a pullback, do not expect it to be material or long in duration.
Last week I said:
We got a 3.7% pullback last week. Was that it? It's too early to tell. If it follows our post-election 2017 model – there were no pullbacks that exceeded that range (3-4%) for the full 12 months.
While there are CLEAR pockets of froth and EXUBERANCE, it is not the case for the entire market as a whole. We will dissect the risks and opportunities below.
On Tuesday I was on Fox Business – the Claman Countdown – with Liz Claman. (Thanks to Liz and Jacqueline D'Ambrosi Scales for having me on.) Liz asked me about the online gaming and online betting businesses as well as whether "stay at home" stocks would stop working. Watch here for my thoughts at the beginning, and an alternative way to play the online betting trend (at the end).
Over the weekend, Larry Mendte aired a segment we did on GameStop. on his "Jersey Matters" show on NJNNTV.
This is a definitive; what happened, how it happened, what it means going forward, and some suggested remedies (for those of you who can't get enough of this drama!).