The Diana Ross "Upside Down" Stock Market (And Sentiment Results)…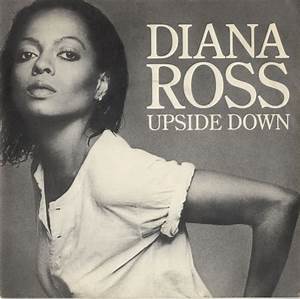 The song we chose to embody this week's stock market sentiment is Diana Ross', "Upside Down":
Upside down
Boy, you turn me inside out
And 'round and 'round
In our recent weeks' podcasts/videocasts we have continually emphasized that we were watching AAPL as the key to the market. Our view was that the unwinding of several Hedge Funds from the GameStop debacle would take weeks (not days) – and would lead to the use of AAPL and FAANGM as a "source of funds" to meet redemptions (and in some cases – complete fund wind downs). A classic case of selling winners to pay for losers…
Here's what that has looked like: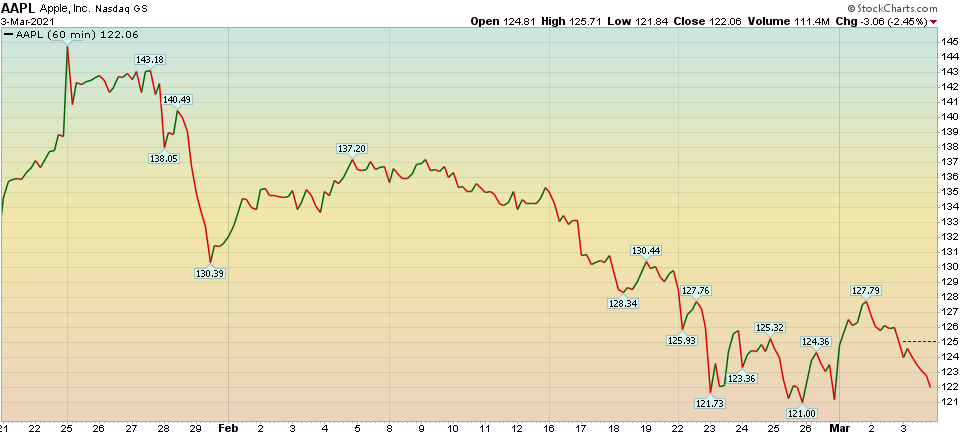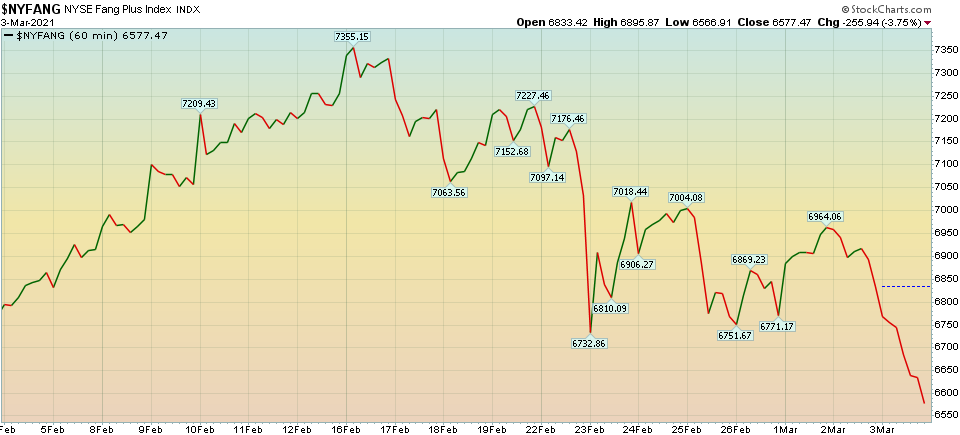 You've also seen a slaughter of (high-multiple, low profit) growth stocks: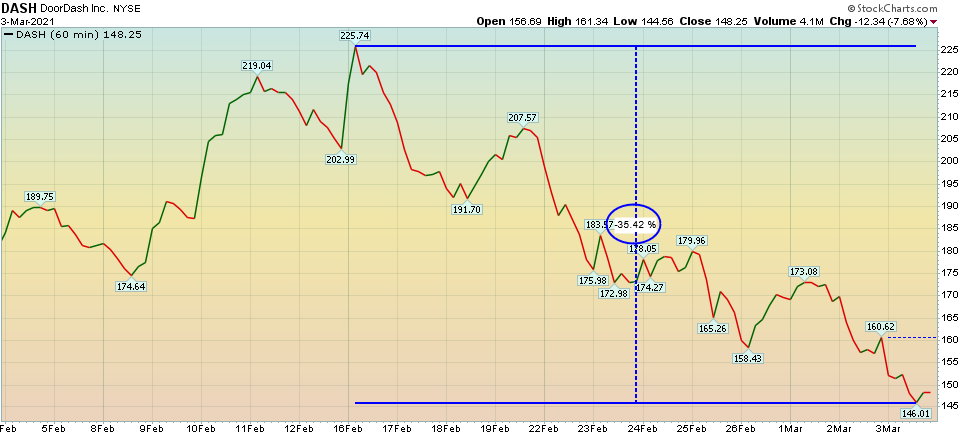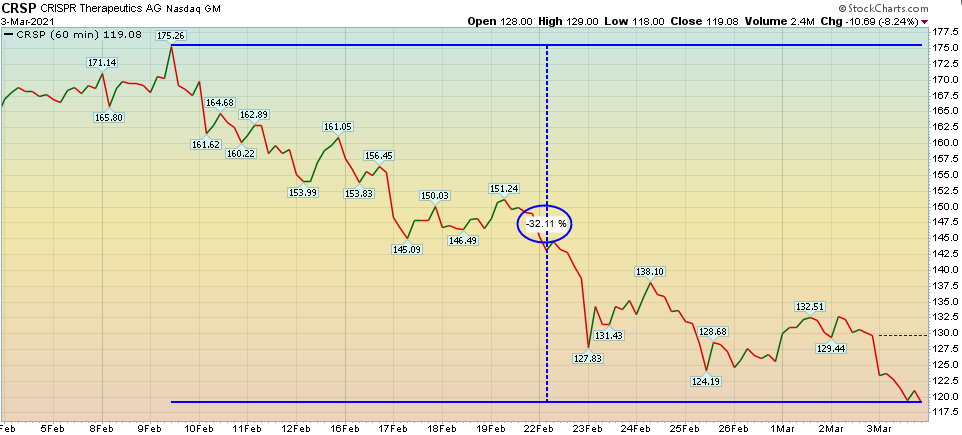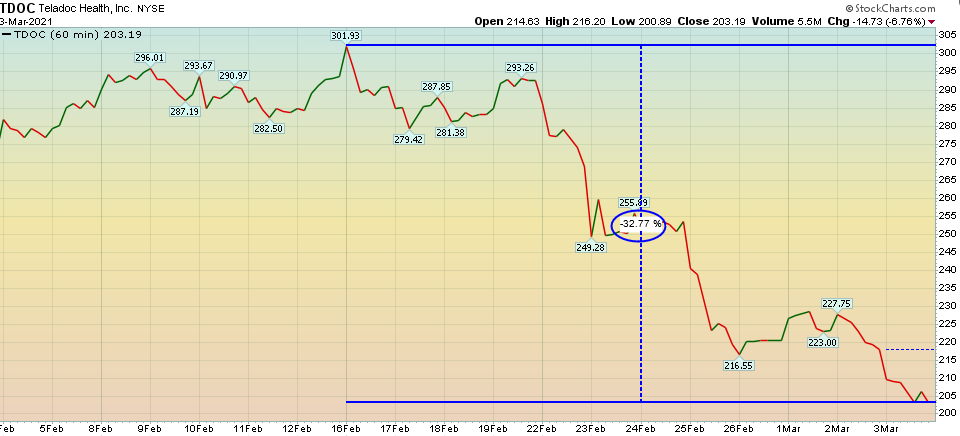 Yesterday's Stats:
"Just 5 companies (AAPL, MSFT, AMZN, TSLA, GOOGL) accounted for almost half of the S&P 500's 1.3% drop today." Sarak Ponczek - Bloomberg
At the same time, here's what is working: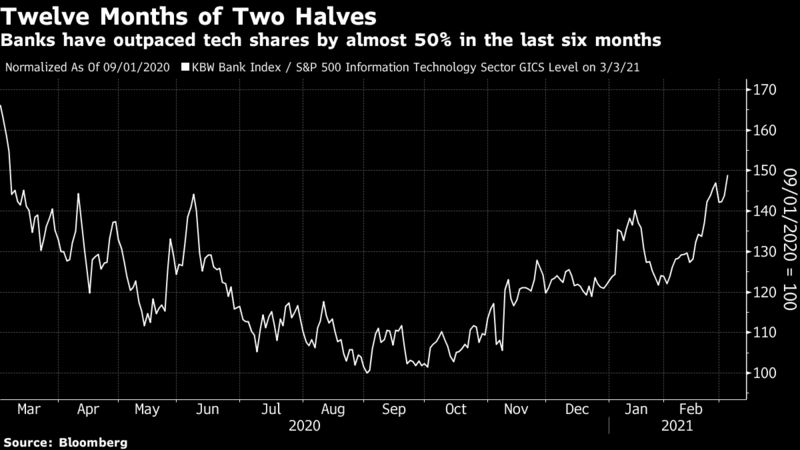 Source: John Authers – Bloomberg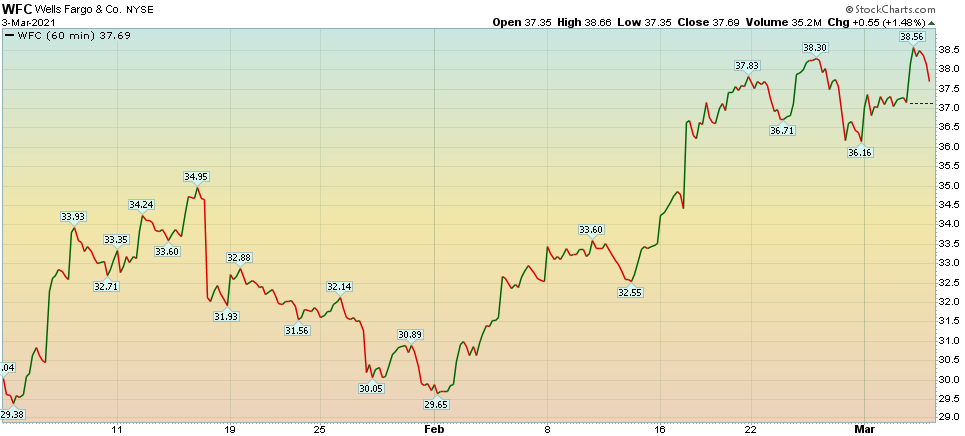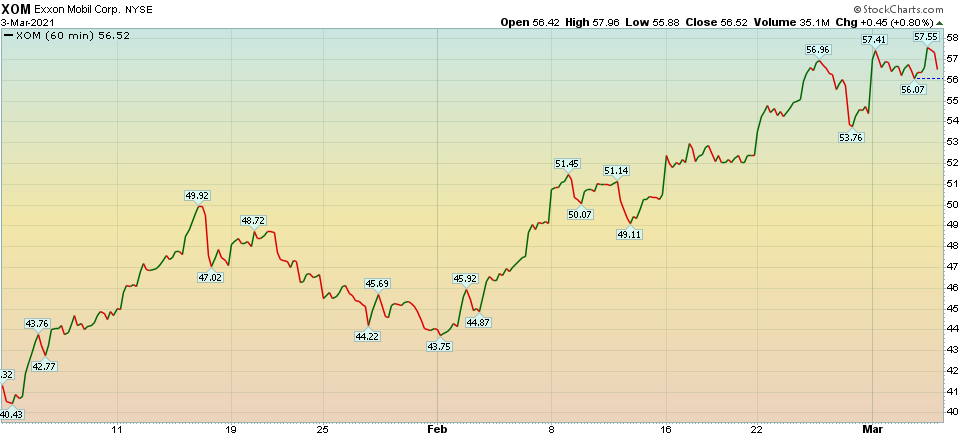 As is the case in all new business cycles, the leveraged balance sheet plays outperform – due to their economic sensitivity. When GDP grows fast – off of a low base – these are the groups that outperform: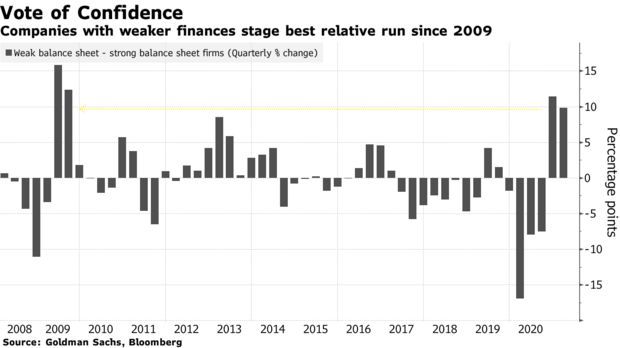 Source: Sarah Ponczek – Bloomberg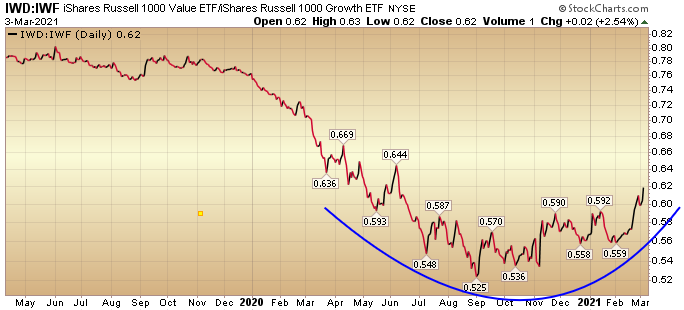 Value has continued to outperform growth since the late Summer of 2020.
While we've covered what has and has not worked, the key question now is, "what could work NEXT?"
On Fox Business last week we talked about the "rate of change" – for the rate rise – potentially moderating in ensuing weeks. It appears there is an attempt to make a stand here: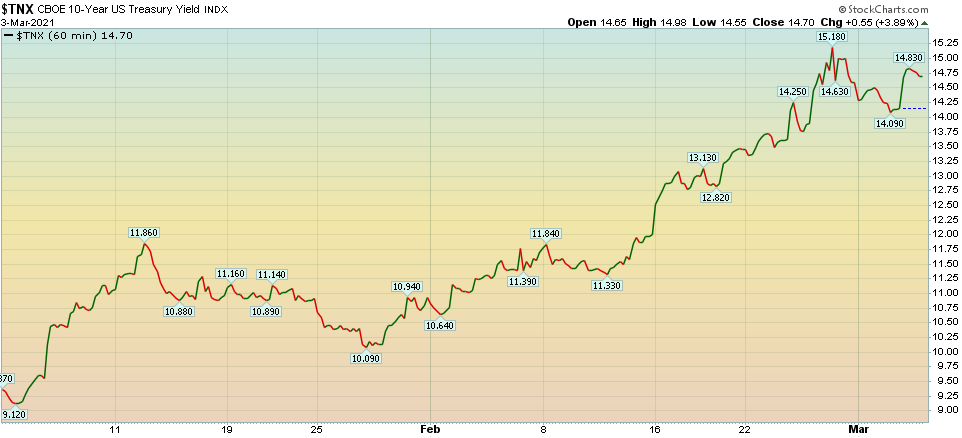 If these levels can hold or reverse for a bit, we could see a significant reversal in defensive (higher-yielding) stocks like Consumer Staples, Big Pharma, and Utilities – as their yields would become attractive once again.
Disclaimer: Not investment advice. For educational purposes only: Learn more at more