I'd just written my two pieces last week about non fungible tokens (NFTs) …
… when I spotted a fellow blogger and colleague who I respect, Sebastien Meunier, had written about them too. In Sebastien's case, he writes that they're a storm in a teacup and not worth the bits and bytes that created them. Here's why …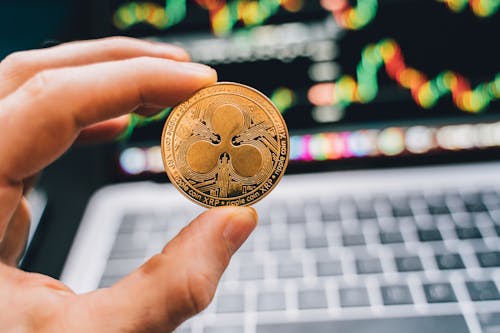 NFTs, cryptographic tokens which are unique and not mutually interchangeable, are being hyped right now on social media and in traditional media. I have read many dumb takes promoting crypto since 2009, but the NFT ones are the dumbest. And no, this is not because NFTs "consume a rain forest each time you mint one". This argument is twice irrelevant as public blockchains consume the exactly right amount of energy for the security and economic benefits they provide, and NFTs would still be overhyped even if they needed zero energy to produce.
Let me state that it's perfectly OK for creators to sell their work on their website, or on a third party platform. It's also OK for fans to spend their money the way they want. My only issue with NFTs is that they are based on a lie. If NFT promoters weren't lying about their product, I wouldn't care.
NFTs aren't really scarce
Not only the digital creation that NFTs represent can be copied at will (an exact copy bit for bit), but NFTs themselves are not scarce:
You only have the word of the creator and issuer that only 100 tokens will be produced. Nothing prevents them from minting some more in the future.
NFTs are bound to one smart contract on one platform. Similar contracts could be deployed on the same or other systems.
Public blockchains are regularly forked, meaning that the tokens will inevitably be duplicated.
NFTs aren't linked with the content they aim to represent