The 2 Best Value Stocks To Buy Right Now
This has been one of the stock market's most unpredictable years ever. With stocks swinging dramatically higher and lower all year and uncertainty at all-time highs, investors aren't sure whether to buy or keep their powder dry.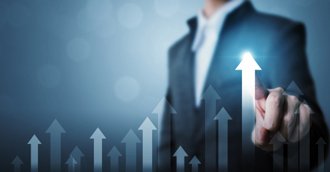 But it's actually the perfect time to buy value stocks.
You see, growth stocks have been all the rage during the summer bull market rally. But as the market plateaus and volatility rises heading into the fall, value stocks are becoming the real stars.
Warren Buffett once said that value and growth are joined at the hip. While truer words have never been spoken, too many investors have forgotten them.
But we can't blame them with how many misconceptions there are about value stocks.
Buying a bunch of dying or sick companies at low multiples is not value.
Buying the lower values of the S&P 500 index is not value investing either. That's really just another form of indexing.
Finding those stocks that offer great value at current prices and have the potential for strong growth in the future is very challenging. It takes a lot of work to find them. Then the hard part happens. That's waiting for the broader markets to recognize the growth potential and begin buying the stock.
Fortunately, you're not doing it alone. I've done the research to find the best value stocks – companies whose share prices make them excellent growth candidates.
And because pricing has been so distorted by the coronavirus and Fed intervention, I've found a lot of opportunity here.
So instead of waiting for another breakout rally to ride overpriced tech stocks higher, take advantage of the opportunity in front of us with the top value stocks…
One of the Best Value Stocks in Home Building
Beazer Homes USA Inc. (NYSE: BZH) is a great example of a great value stock in a weird market. Shares of Beazer have almost doubled off the lows but are still a bargain.
Beazer shares are trading at just 73% of book value right now and just 11 times earnings. This in spite of the fact that the earnings estimate for this company has been raised recently in dramatic fashion.