Earnings Showdown: Telecom Giants AT&T And Verizon Battle It Out Amid 5G Rollout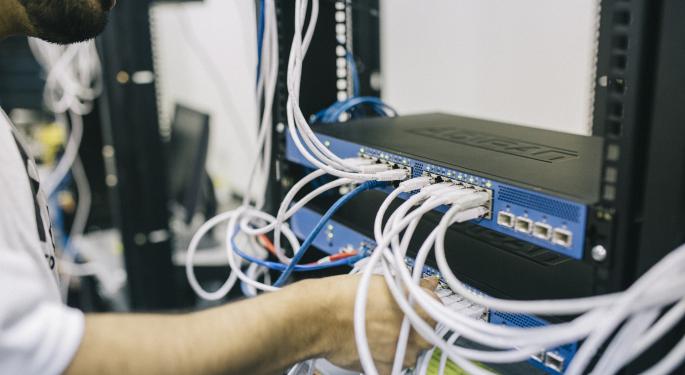 For telecom companies, this year is all about 5G, the next generation of mobile broadband that promises exponentially faster upload and download speeds. Companies in this sector all want a slice of the 5G pie, making the race to 5G a competitive playing field. It's much more than phones and internet. We're talking major applications that could transform the future across different industries such as medicine, education, and manufacturing.

Stocks To Watch Daily
Analysts and investors will be keeping an eye on earnings from the two big players in this space—AT&T T and Verizon Communications VZ—to get an understanding of how 5G technology could play out in the future. T opens its books on Wednesday, January 29, ahead of the market open and VZ on Thursday, January 30, at 8:30 AM ET.
What Can Investors Expect?
Last year, there was a lot of momentum in 5G build-out and deployment from both T and VZ. Another area both companies expanded into was streaming services. T acquired Time Warner to own content. VZ established partnerships with Apple Inc.'s AAPL Apple Music, Amazon Web Services (AWS) from Amazon.com, Inc. AMZN, and Disney+ from Walt Disney Co's DIS. Offering streaming services is to hold onto customer base while aiming to sustain revenue growth. The streaming wars continue to have effects not just on streaming companies, but on traditional cable companies, where wireless is a big source of revenue. Netflix Inc NFLX is the streaming king, so everyone's coming at them.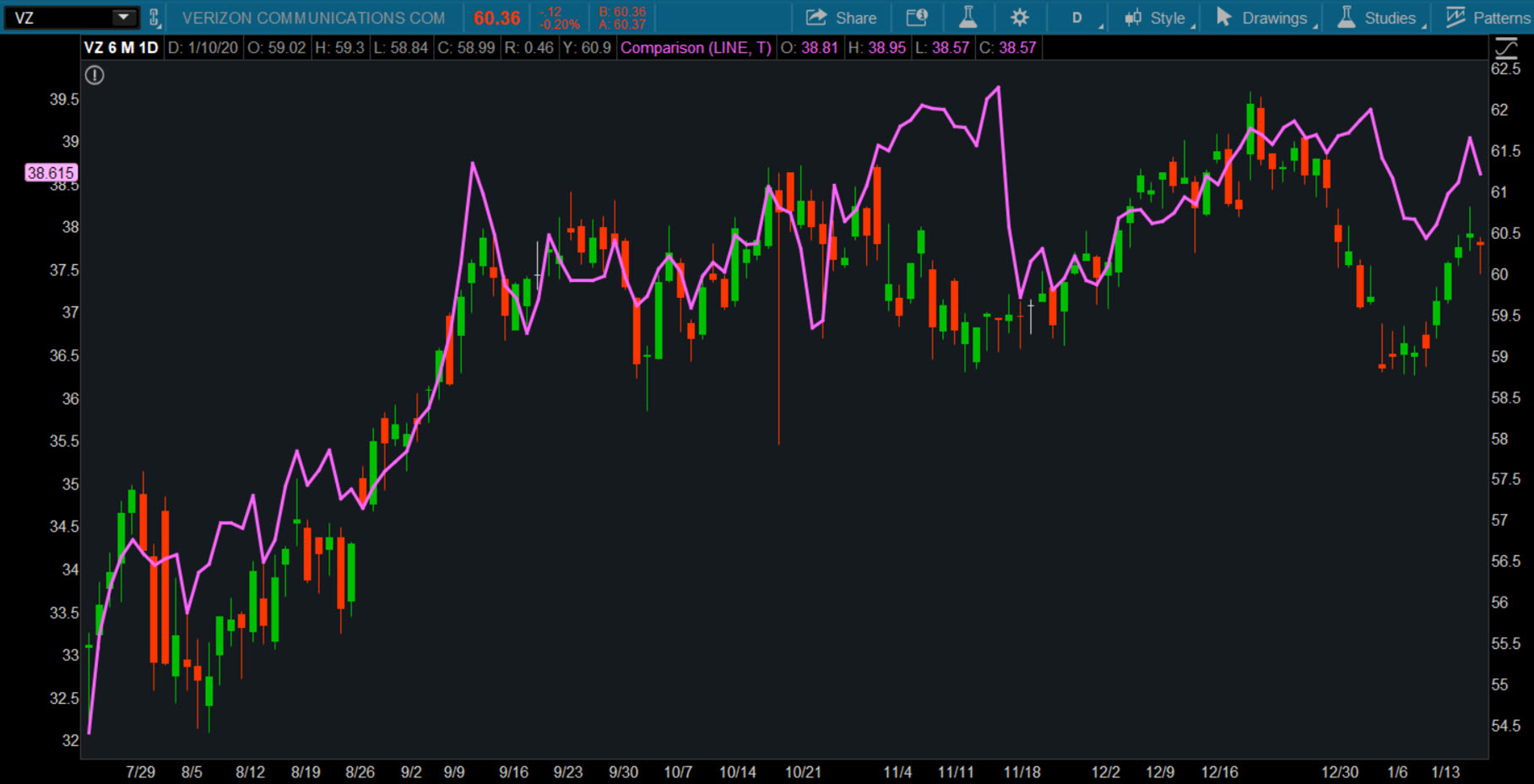 FIGURE 1: IT TAKES TWO. Shares of telecoms Verizon (VZ - candlestick) and AT&T (T - purple line) overall moved in similar fashion, although in the last six months, there were times when VZ lagged. Data source: NYSE. Chart source: The thinkorswim® platform from TD Ameritrade. For illustrative purposes only. Past performance does not guarantee future results.
With 5G networks expected to roll out in many countries and telecom companies diversifying into the streaming services, this defensive sector's playing field could see many changes. But keep in mind new technology could take time for consumers to adopt to the need for higher speed, lower latency, and overall better performance.
Countries such as China and South Korea have invested heavily in 5G technology. But there are skeptics, as evident from a recent Wall Street Journal report that said 5G smartphones were "underwhelming" in their first big test in South Korea. Consumers felt the technology wasn't much different from the previous 4G generation of smartphones. The tepid initial response to 5G could become a risk since companies rely on consumers for revenue.
Read our full disclaimer here.