Databricks Stock Could Pop 104% After Its IPO
Databricks stock could be trading publicly as early as this year or as late as next year. Whatever the case, it's important to get ahead of this thing now.
Databricks is worth $28 billion. That makes it one of the most valuable private tech companies in existence.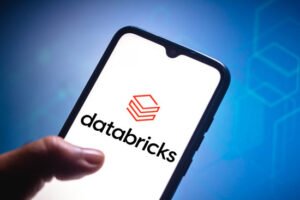 People are comparing it to Snowflake Inc. (NYSE: SNOW). It was the largest software IPO in history when it went public in September 2020. If you were around for that, you know that means the Databricks stock price could spike in the blink of an eye.
Snowflake shares were at $120 at its IPO and quickly increased to $245 – a 104% gain for IPO investors. The company sold 28 million shares and raised nearly $3.4 billion from the IPO.
There's something different about this Databricks opportunity, however. And that's what we're going to talk about today.
What Is Databricks?
Databricks is an enterprise software company that makes different open-source data engineering and machine learning solutions. The founders originally created Apache Spark, an analytics engine for processing large amounts of data.
One of Databricks' biggest projects is developing a web-based platform for using Spark. The company also offers online courses and runs conferences for Spark.
Databricks growth right now is driven by its software architecture, called "lakehouse." Lakehouse allows organizations to avoid the high cost of rebuilding older data systems from the ground up. Instead, data teams can collaborate and innovate through a cloud connection.
Simply put, it saves companies lots of money.
Databricks has over 5,000 customers worldwide using its open-source software.
Wall Street is looking forward to whenever this company decides to trade publicly, though a Databricks IPO date is still unconfirmed.
Still, IPOs can happen quickly and catch you by surprise. This one could go public in one of two ways…
Will We Get a Databricks Direct Listing?
Disclaimer: Any performance results described herein are not based on actual trading of securities but are instead based on a hypothetical trading account which entered and exited the suggested ...
more