Apple's Safe, Google Pays, Ford Is Electrifying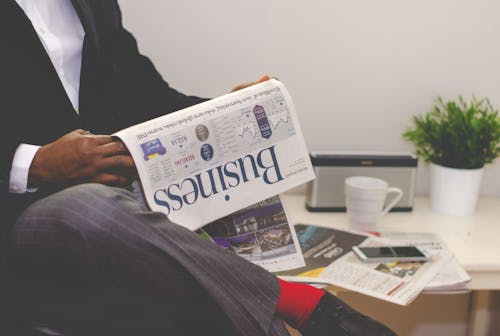 Image Source: Pexels
Apple (AAPL) successfully lobbied the state legislature in North Dakota, meaning that the bill that would have ended one of Apple's most profitable business models is safe.
Meanwhile, in Australia, Google (GOOG, GOOGL) has agreed to start paying a couple of large publishers to surface their content ahead of a vote by Australian legislators on the country's News Media Bargaining Code law, which would require big tech to pay for big content.
In Cologne, Germany, Ford Europe (F) is going all in on EVs, saying that 100 percent of its passenger vehicles will be zero-emission by 2026 and 100 percent electrical by 2030.
Amazon (AMZN) makes an acquisition.
Finally, in Utah, the state government is launching a COVID contract tracing app built on the Apple/Google exposure notification system. Who has been exposed? Who has been vaccinated? Who hasn't? Big questions for a big news day.

See more on each news story below...
Apple won't have to allow App Store alternatives on iOS after North Dakota bill fails

A North Dakota bill that would have drastically altered the way app store operators like Apple and Google manage their digital marketplaces has failed to garner enough votes, failing in the state senate by an 11-36 vote on Tuesday, according to North Dakota House of Representatives member Karla Rose Hanson.

The bill, SB 2333, stirred considerable controversy last week when a committee hearing drew the attention of corporate lawyers and lobbyists, experts, and Apple critics arguing both in favor and against the proposed legislation's potentially far-reaching consequences.

The bill would have barred any company in the business of software distribution making over $10 million in annual revenue from imposing rules on developers dictating they only use one app store, like the App Store or the Google Play Store, and that they have to use the app store owner's preferred payment system. Using Apple or Google's payment system, in turn, lets those companies take 30 percent of most sales, per their long-standing revenue sharing policies around app sales and in-app purchases.

Read more on The Verge
Shelly Palmer is Fox 5 New York's On-air Tech Expert (WNYW-TV) and the host of Fox Television's monthly show Shelly Palmer Digital Living. He also hosts United Stations Radio Network's, ...
more