Support & Resistance: Technical Analysis 101
Is there a more central concept in technical analysis than support and resistance? Of any other principle, this is extremely central to all traders and is based on the concept of price agreement. Sure, there are the typical descriptions using the imagery of a floor or a ceiling, but what's really behind it? In this introduction to technical analysis, we'll explore the basics of price movement and the establishment of support and resistance levels.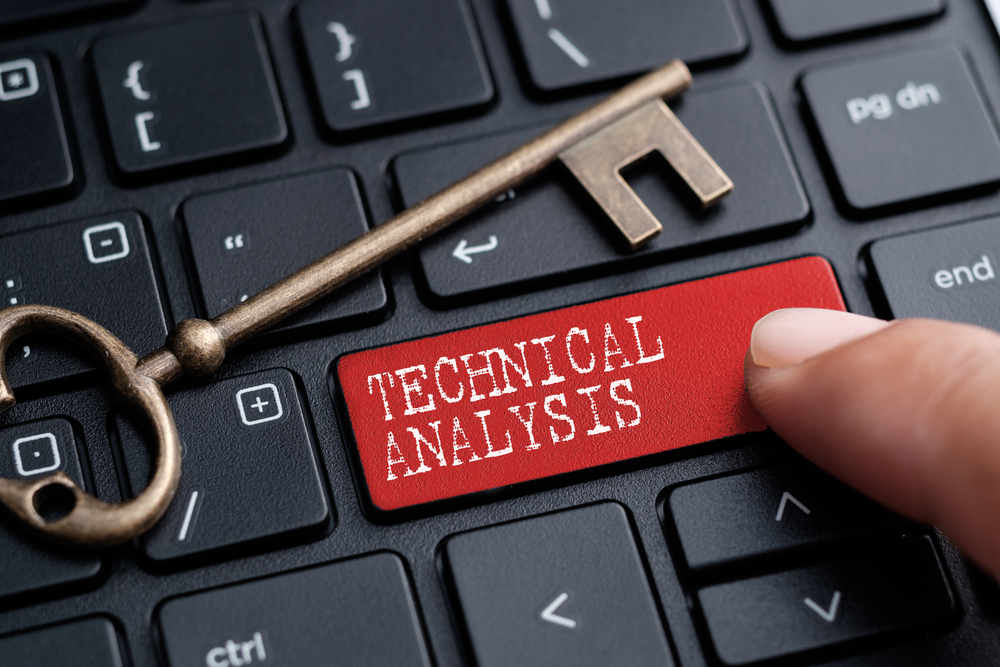 Price Action Basics
When the price of any security finds support or resistance, the supply and demand are balanced momentarily before seeing the price change directions. The price movement between these inflection points represents an imbalance in the supply provided, or the quantity demanded. That's great to know, but how is this playing out?
Every traded security, whether stock, option, futures, crypto or currency pair has a bid and an ask price. The bid and ask represents the best available bid and offer. If a trader were to use a market order to buy a stock, they would end up taking the ask price, and vice versa for sellers. If there are more traders willing to sell at the bid than buy at the ask, this causes the price to fall. This means that sellers on in control. This happens momentarily throughout the course of the day but doesn't always create a reversal in the price trend.
Support
The image below reflects a selling imbalance where the price is falling with sellers in control. Buyers then take control of the price trend when the supply of sellers is exhausted. The support is the low of the pullback before the price begins to rise.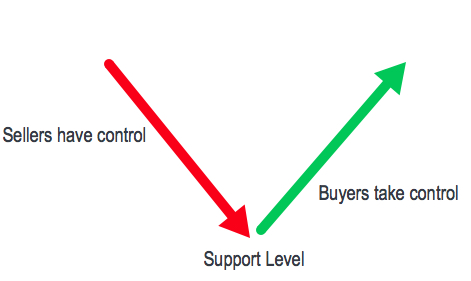 Resistance
The next image reflects a buying imbalance where the price is rising with buyers in control. A resistance level forms as buyers and sellers become balanced. The exhaustion of buyers gives control of the price to the sellers. A resistance level is the high price achieved before the price begins falling.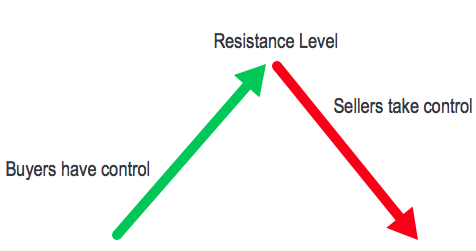 Application of Support and Resistance
Disclaimer: Neither TheoTrade or any of its officers, directors, employees, other personnel, representatives, agents or independent contractors is, in such capacities, a licensed financial adviser, ...
more